East Chattanooga Automotive
---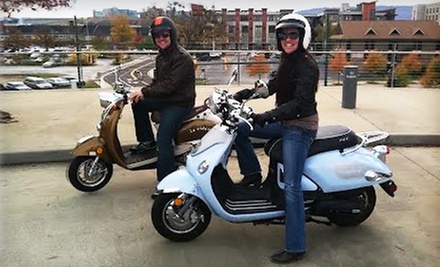 North Chattanooga - Hill City - UTC
---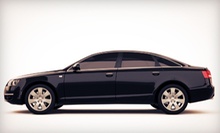 Specialists treat vehicles' windows and rear windshield with 3M tints backed by a nationwide anti-fade warranty
---
Recommended Automotive by Groupon Customers
---
Though its blue and pink neon lights and retro decor speak to times past, Surf's Up Carwash scrubs cars clean in a quick, modern-day automated wash house that subscribes to eco-friendly practices. Drivers pull up to an automated teller, follow a few touchscreen prompts, and, in about three minutes, drive off in a vehicle that sparkles from top to tire. During the wash, performed by power-minimizing machines, grime flows off of finishes with the help of biodegradable soap. Surf's Up also recycles 80% of its water and uses only 17 gallons of fresh water per wash, a process that's more efficient than the typical at-home wash and easier than pouring soap down a waterfall and driving through it. All car washes also include complimentary access to Surf's Up's high-powered vacuums.
407 Signal Mountain Rd.
Chattanooga
Tennessee
If your shady parking spot rests beneath bird-filled trees, or someone scrawled carpetbagger into the layer of grime on your car window, Super Speed Wash can give your vehicle its original off-the-lot shine. With today's Groupon, you'll get $50 worth of car-wash services for $30 at any of Super Speed Wash's seven locations. This Groupon isn't just great for sprucing up your own car: it also makes the perfect passive-aggressive gift for your carpool buddies. Follow @Groupon_Says on Twitter.
3337 Memorial Blvd.
Murfreesboro
Tennessee
The clean, modern exteriors encasing Wash Barn, LLC's freshly built or remodeled car-wash locations match the sparkling autos emerging from the wash tunnels' gauntlet of foam polishes, clear coats, and Rain-X protectants. Following a thorough exterior cleaning, complimentary self-serve vacuums slurp up deep-seated floor-mat grime from more than a dozen detailing stations. Wash services at all locations come in à la carte exterior varieties and expand to include ancillary services, such as triple-foam polishes, Simoniz services, and a foam beard for each car.
1903 E WALNUT AVE
DALTON
Georgia
US
In 1986, Scott Wells' friend introduced him to the world of automotive window tinting, and Scott became hooked on the benefits. As the decades went by, Scott found more applications for window tinting, including residential buildings and giants in need of sunglasses. His efforts paid off in 2003, when Scott realized the dream of opening his own business and created ProTint (formerly ARC Window Tinting).
The most popular reason for window tinting, Scott says, is to block out the heat. On the surface, this may seem a simple response, but a decrease in heat renders many ancillary benefits, including increased energy efficiency and decreased air-conditioning costs. The tints also guard against up to 99 percent of UV rays and can prevent shattering, helping protect homes from strong winds during tornadoes or hurricanes. Scott's products have cosmetic applications as well, and his crew can create frosted designs such as geometric shapes or written insults aimed at the sun.
1303 W College St.
Murfreesboro
Tennessee
615-896-9001
---