East Hill-Meridian, WA Health and Fitness
---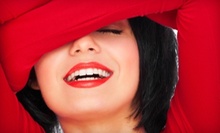 Dental-grade gels react with cool LED lights to whiten teeth for up to 12 months
---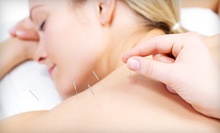 Acupuncture performed in a community setting addresses conditions such as arthritis, depression, and hypertension
---
Recommended Health & Fitness by Groupon Customers
---
Clients stepping into Urban Yoga Spa— with its rows of candle votives and futuristic white decor—may feel as if they've entered a meditation chamber in the twenty-third century. Designed by award-winning architects, the minimalist decor aims for a specific effect; the intentional absence of color evokes the look of a blank canvas or Ted Turner's worst nightmare, helping clients to clear their minds during intense yoga sessions led by skilled instructors. Hot Hatha and power Vinyasa classes held seven days a week help inspire practitioners to find the serenity in a challenging series of poses. Meanwhile, the spa's aestheticians pamper newly toned bodies with massages, nail treatments, and waxings.
1900 4th Ave.
Seattle
Washington
US
206-420-0222
Ice skating facility located in the Renton Highlands/Newcastle area. We offer public skating, skating lessons, birthday parties and private events. We also host a youth and adult hockey association as well as a figure skating club.
12620 164th Ave. SE
Renton
Washington
US
425-254-8750
Grab today's deal and let Dr. Kristi Smith perform wonders on your tired, aching, and/or misaligned back. Dr. Smith uses more than just the deep relaxation techniques of a massage therapist. If you wake up in the morning, feeling like you were hastily assembled by elves the night before, this $40 deal with Dr. Smith at Flourish Chiropractic gets you a spinal adjustment and a 10-minute hot stone treatment and massage for your upper back and arms.
1422 E Pine St.
Seattle
Washington
US
Popping painkillers is a risky way to deal with headaches and stress, and no amount of allergy medication relieves symptoms when you're stuck in a fierce pollen-storm. While many know that acupuncture is used to treat chronic pain, it can also treat stress, mood disorders, and a host of other ailments. Because acupuncture promotes the body's self-healing process, even your lethargy or grumpy disposition can turn around with acupuncture therapy. With today's Groupon to Eric Hartmann Acupuncture, $37 gets you a 60-minute acupuncture session (a $90 value)—find out what acupuncture could do for you.Independently wealthy, Raines accepted only kindness and handwritten letters of thanks in exchange for his services. Riding alone on his motorcycle, Diana, Raines stopped in his rambles just long enough to thwart local corruption, do some acupuncture, and capture the heart of any woman foolish enough to fall for him. A movie featuring Reno Raines, rogue acupuncturist, is set to be released soon, tentatively titled The Acupuncturist Who Travels Around and Gets Into Adventures.
1211 E Howell St.
Seattle
Washington
US
Today's Groupon is a neighborhood watch for your figure with a one-month membership (a $39 value) and two personal trainer appointments ($55 each) at Allstar Fitness's new Executive Club location. Follow @Groupon_Says on Twitter.
511 Olive Way
Seattle
Washington
US
Founders Terri and Paulette, along with Home Yoga's experienced crew, caringly and enthusiastically teach 27 classes a week, including A.M. Yoga (start the day with flexibility), Hatha Basics (slow pace perfect for beginners), Hatha Flow (a sequence of positions that promotes strength and endurance), Yoga for Newbe's (for first timers), Yoga Therapeutics (focus on healing the body's overworked areas), and more. Classes are scheduled from early morning through mid-late pre-9 p.m. evening on weekdays, with a shorter morning schedule on weekends.
315 1st Avenue West
Seattle
Washington
---