Shopping in East Lansing
---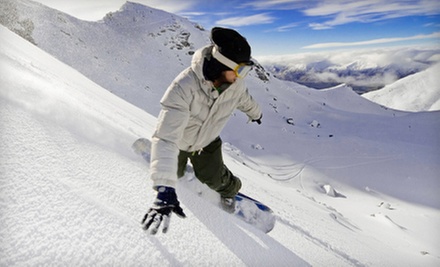 ---
Recommended Shopping by Groupon Customers
---
Since its first issue hit newsstands in 1917, Michigan History magazine's readership has turned to the periodical's six annual issues for an illuminating peek into the state's past. Today, 23,500 subscribers thumb through the bimonthly's 64 eye-catching pages, perusing long features, colorful illustrations, and coverage of history-based books and events that trace Michiganders' impact on their communities, country, and fellow global citizens. Recent issues have profiled ceramic artist Mary Chase Perry Stratton and detailed the National Housewives' League's support of African-American businesses during the Jim Crow era. Now run by the Historical Society of Michigan, the magazine also preserves its own past by curating issues from its first six years on Google Books, rather than burying them in time capsules throughout the state.
5815 Executive Dr
Lansing
Michigan
800-366-3703
The benefit of every sale at Exodus Upscale Thrift is twofold: while customers tow home a stash of gently used clothing, furnishings, and accessories, local halfway home Exodus Place inches closer to its goal of sheltering the area's homeless. As of June 23, 2010, Exodus Upscale Thrift had helped more than 100 men find housing, according to an interview with CEO Robb Munger in a Michigan Live article, and continues to provide educational resources and access to work-service agencies for Exodus Place residents. "It's great to accomplish things, but…[w]e have to continue working and creating and doing," said Munger. The store's ever-expanding collection, which also includes jewelry, toys, and sporting goods, accepts donations and returns the favor with tax-exemption vouchers and warm, fuzzy feelings replicated only by nuzzling a loofah.
1435 60th St. SE
Kentwood
Michigan
616-281-4357
Play it Again Sports in Chesterfield buys and sells new and used sporting goods and fitness equipment. We buy USED everyday. We are locally owned and operated by Susan and John Moore.
3560 Alpine Ave
Grand Rapids
Michigan
US
616-635-2919
At Play It Again Sports, knowledgeable equipment masters outfit athletes of all sports with new and used gear from major-league brands such as Nike, Callaway Golf, Adidas, Easton, and Bauer. An ever-rotating inventory keeps lockers stocked with spare balls, dressers filled with run-ready shorts, and secret laboratories populated with gleaming treadmills. Proud recipients of the Gold Standard Store award, amiable staffers stand ready to answer questions or assist with fittings, ensuring that each athlete leaves with the appropriate helmet, bat, or free-weight set. The shop also doles out cash or credit for trade-in gear, completing the ethereal circle of sports.
3560 Alpine Ave.
Grand Rapids
Michigan
616-635-2919
A congregation of antique dealers sells their vintage wares at the annual Grand Rapids Antiques Market, which is fueled by nostalgia's fumes and hosts time travelers as they venture into the rich history of Americana. The market dips buyers and sellers alike into an antiques-filled reservoir overflowing with the past's furnishings, accessories, sporting goods, and two-year-old laptops. Professional appraisers check out homeowners' potential gems, and live auctioneers corral the highest bid with lassos woven from their own bristly mustache hairs.
303 Monroe Ave. NW
Grand Rapids
Michigan
616-742-6500
Shortly after emigrating to Grand Rapids from his native Netherlands, 14-year-old Herman Baker began part-time work at this uncle's bookstore. Among the shelves, Herman developed a love for religious texts that prompted him to found Baker Book House in 1939, with 500 books from his personal library. These days, Baker Book House's faith-based stock has expanded to include more than 100,000 used and remainder titles, out-of-print Christian works, Bibles of every stripe, and new books and eBooks.
Along with enticing reads, the store supplies religious DVDs, CDs by popular Christian artists such as Third Day, and church supplies including stoles and church movie night kits, which supply an engaging alternative to watching your pastor reenact his favorite Transformers movie. In addition to its Christian inventory, Baker Book House hosts frequent events such as lectures and Q&As with religious authors and scholars.
2768 E Paris Ave. SE
Grand Rapids
Michigan
616-957-3110
---