East Point, GA Indoor Activities
---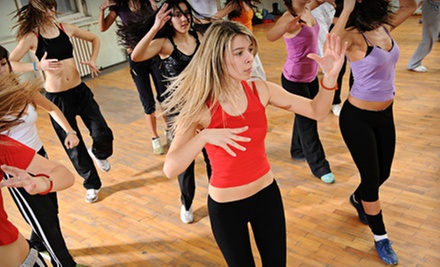 ---
Recommended Indoor Activities by Groupon Customers
---
Hurled with great force, polished bowling balls careen down gleaming lanes at Your Bowling Center, where bowlers can also visit an expansive game room filled with arcade games and an inflatable obstacle course. On Friday and Saturday nights, Rock'n Glow fills the alley with bright strobe lights and music, exciting the senses to work up appetites, which can be satisfied at the snack bar. In the billiards hall, games of pool let friendly combatants enjoy more clattering sounds made by round objects.
3931 Longview Dr.
Douglasville
Georgia
US
770-947-2795
How many times have you wound up to whack a golf ball only to completely miss because your rotational mobility isn't up to par? If you answered "often," get today's Groupon, a 50-minute one-on-one Pilates or GYROTONIC session from CORE for $37 (51% off a $75 value). While most people think about Pilates in the broader sense of improved fitness and flexibility, CORE knows that both Pilates and GYROTONIC can be applied to improve your golf game; GYROTONIC improves the range of motion in your swing and Pilates helps improve balance and strengthen core muscles.
1218 W Pases Ferry Rd. NW, Suite 208
Atlanta
Georgia
678-973-4845
Click above to buy tickets to see Grey Gardens on a Wednesday, September 2 at 8 p.m. or September 9 at 8 p.m.; Thursday, September 3, 8 p.m.; Sunday, September 6 at 5 p.m. or September 13 at 2 p.m. Click on the links below for tickets on other days.
887 W Marietta St. NW
Atlanta
Georgia
US
In 1976, busy California mother Joan Barnes wanted nothing more than to find a play place where she and her kids could enjoy age-appropriate, educational activities. Finding none, she developed her own innovative play environment within a developmental-based program structure now known as Gymboree Play & Music. Today, kids tumble and learn in locations around the world, engaging in open play and classes designed to build cognitive and motor skills. As parents participate in their child's development, their child learns to paint, play music, and interact socially outside of preschool knitting circles.
2205 La Vista Rd.
Toco Hills
Georgia
404-320-0060
MatzoBall has been helping single Jewish people (age 21–49) matchmake, babymake, and network for 23 years at its annual parties in 11 cities. Its sponsor, the Society of Young Jewish Professionals (SYJP), has sparked more than 1,000 marriages, thousands of friendships, and even a few bar mitzvahs. This year's Atlanta event will take place at Halo, a cavernous 3,000-square-foot lounge that can comfortably accommodate the entire ATL diaspora and then some.
817 W Peachtree St Nw
Atlanta
Georgia
US
Confined to plutonium-powered DeLoreans and unwieldy telephone booths, time travel is a dangerous and mischief-baiting activity. Instead, let history repeat itself as often as you can stand it with today's Groupon: $42 gets two adults and up to four children or grandchildren (under 18) a yearlong family membership to the Fernbank Museum of Natural History (an $85 value). Individuals can purchase solo museum membership, including admission and member benefits for one person, for $30 (a $60 value).
767 Clifton Rd. NE
Atlanta
Georgia
---