Theme & Amusement Parks in East Point
---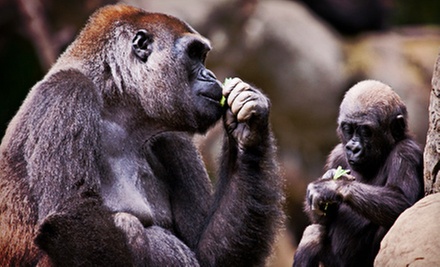 ---
Theme & Amusement Park Deals
---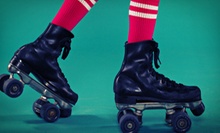 Pairs of partiers whiz around the glossy rink as popular music thumps and tinted lights dye the space pink and green
Use Today 2:00pm - 7:00pm
---
Recommended Theme & Amusement Parks by Groupon Customers
---
In 1976, busy California mother Joan Barnes wanted nothing more than to find a play place where she and her kids could enjoy age-appropriate, educational activities. Finding none, she developed her own innovative play environment within a developmental-based program structure now known as Gymboree Play & Music. Today, kids tumble and learn in locations around the world, engaging in open play and classes designed to build cognitive and motor skills. As parents participate in their child's development, their child learns to paint, play music, and interact socially outside of preschool knitting circles.
3718 Dallas Hwy.
Marietta
Georgia
770-499-0023
Going from managing ostriches to running a baseball business may seem like a strange jump, but it's just another day in the office for Better Baseball founder Glen Robinson III. In the 1980s, he began raising and selling ostriches and emus as food and as companions for people allergic to pet rocks. A warm spring morning brought an impromptu visit for a customer who was less interested in the massive birds, and more focused on the netting that separated the animals' pens. Soon, Glen was spending more time crafting batting cages than selling his livestock, inspiring him to open what would eventually become Better Baseball.
Today, this bird-free business furnishes players of America's favorite pastime with the gear they need to play Little League, softball, or even college-level games. After taking practice swings inside one of Glen's onsite cages, players can pick up the gloves, glove pads, and eye protection needed to help them catch any pop flies or poorly aimed Cracker Jack from the stands.
132 Carruth Dr. SE
Marietta
Georgia
800-997-4233
At Pirate's Cove Adventure Golf, 27 challenging holes test the putting skills of players of all ages while steeping them in 18th-century pirate lore. As balls bank off rails and roll between obstacles such as boulders, the greens wind past colorful flower gardens under shady evergreens and a towering pirate ship. Throughout the course, a waterfall cascades into a stream that flows under wooden bridges, recalling how Blackbeard made his prisoners slowly walk the plank before doing a cannonball, for everyone's safety.
3380 Venture Pkwy.
Duluth
Georgia
A motley collection of secure and sanitized play structures dominates each Catch Air location's indoor play arena to sate the lively imaginations of children as well as the safety concerns of their parents. Each of the four locations opens its doors seven days a week to unique lineups of attractions, including three-tiered castles covered in colorful nets and padding, with space shuttles attached to appease every child's love of anachronism. Tykes 12 and younger can wade through ball pits or take to an interactive, light-up dance floor to practice moves before they reach the age when practicing becomes embarrassing. The staff maintain a watchful eye at all times and clean every play structure daily before opening. Staffers also host parties to celebrate birthdays or the end of second-grade finals week.
1515 Redi Rd.
Cumming
Georgia
678-965-6868
---