Restaurants in East Providence
---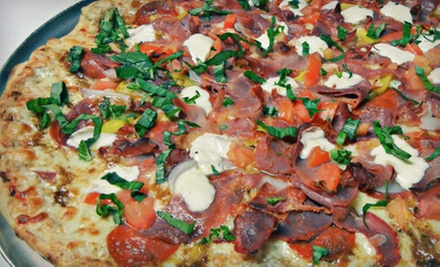 ---
Recommended Restaurants by Groupon Customers
---
China Inn's menu is like a gustatory balloon ride over China, exploring different regions and culinary traditions to gain an understanding of the country's myriad subcultures. Cantonese-style dishes, such as sautéed lobster with a garden-fresh medley of snow peas, bamboo shoots, and water chestnuts, demonstrate favoritism for veggies, whereas the Sichuan and Hunan entrees re-create those cultures' characteristic spices and chilies with incendiary sauces. Mu shi, a traditional Mandarin dish, presents diners with pork, shrimp, or beef and vegetables as well as four Chinese pancakes to scoop up and wrap each bite or envelop a love note to a date.
In contrast to the complexly assembled menu of pan-regional specialties, China Inn's dining room embraces a more elegant simplicity. The airy space features a large, central skylight that allows ample sunshine to wash over tables and plates. Chinese pottery adds a distinctive and authentic touch to the decor, whereas leafy plants create a calming, natural ambiance and an ample supply of oxygen to last through the dinner rush.
285 Main St.
Pawtucket
Rhode Island
401-723-3960
Named a Top 100 Overall Excellence winner at the Top 100 Chinese Restaurants Awards Show, Shanghai Gardens' fiery woks beget a diverse array of traditional Asian cuisine. Szechuan, Shanghai, and Cantonese recipes suffuse sizzling meat and vegetarian dishes with powerful flavor as sushi artisans craft delicate maki and sashimi selections. The dining room accents its marigold walls with framed art and decorative checkered flooring as bartenders mix Polynesian-style cocktails atop the lounge's sleek curved bar, adding a tropical element to Asian cuisine, such as stir-frying on a steel drum.
901 Washington St.
Attleboro
Massachusetts
508-761-9339
Patriots Diner is a throwback to the 1950s, a time when restaurants and soda fountains served as important hubs of socialization. The menu there deepens nostalgia with dishes that the owners hope emulates the cooking most people grew up with. Under glowing lights like hanging martini glasses, plates brim with juicy burgers, fish and chips, meat loaf, and pork chops. Coffee cups warm hands next to all-day breakfast offerings of omelets and waffles beneath walls decorated with vintage magazine covers and photos of Christopher Columbus' wooden scuba flippers. The restaurant's neon-blue lights are easily seen from the roadside and match the dining room's royal blue booths and chrome-trimmed stools.
65 Founders Dr.
Woonsocket
Rhode Island
401-765-6900
Each dish that leaves executive chef Robert Hennemann's kitchen is made from scratch. He ladles housemade sauce over breaded chicken breasts and puffs up ravioli with a hefty infusions of cheese. Servers cart platefuls of broiled scallops and house-cut sirloin to tables topped with lace cloths that can double as veils for impromptu weddings.
2053 Smith St.
North Providence
Rhode Island
401-354-2701
Soaking up the vibes alongside Oakland Beach, Marley's on the Beach takes on the personality of its waterfront location. Inside, tables spread visitors out across a spacious dining area, and tiki hut hatching decorates a fully stocked bar. There, servers concoct refreshing cocktails and frozen drinks, such as the orange vodka and ice cream mix-infused creamcicle. Adding to the relaxed island feel, live bands gets crowds swinging and swaying every night the restaurant is open.
885 Oakland Beach
Warwick
Rhode Island
401-736-0400
Garbed in crisp white jackets, chefs in the Apna Punjab dart among pans of simmering curries and pots of bubbling biryani rice as nimbly as dancers, their faces aglow in the open flames. They fold fresh meats and seafood into a sweeping array of authentic North and South Indian dishes, from tender butter chicken to flavorful goat curry. In a fiery clay oven, the chefs bake lamb kebabs, tandoori shrimp, and naan breads stuffed with minced lamb and fresh green chilies. One of the most popular dishes—chicken tikka masala—was lauded by reporters from India New England as "distinct and rich."
To enjoy those dishes, customers perch on cushy green booths, clinking mugs of imported Indian beers. Others linger over last bites of sweet rice pudding, watching the sun set through lofty yellow-curtained windows. During lunch, 15 freshly made specialties pour forth steam at a lunch buffet, ideal for diners who need to rush back to work or hurry home to see if their long-lost childhood parakeet has at last returned.
3 Park Street
Rehoboth
Massachusetts
508-455-2571
---