Arts & Culture in East Riverdale
---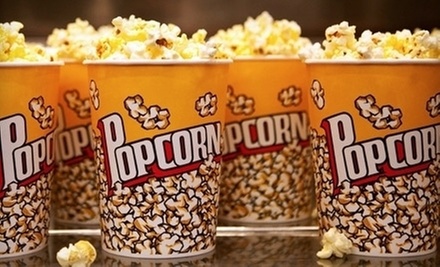 Foggy Bottom - GWU - West End
---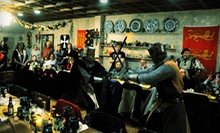 Four-course dinner of medieval-style food complements a hilarious comedy show and live sword fights
---
Recommended Arts & Culture by Groupon Customers
---
Jump to: Reviews | Much Ado About Knock-Offs
1800 South Bell Street
Arlington
Virginia
US
703-824-8061
The Shakespeare Theatre Company is devoted to both reinterpreting and staging traditional renditions of plays from the Bard and those who were influenced by him. Since its first production of Romeo and Juliet in 1986, the company has blossomed into a diverse, highly practiced proponent and preservationist of the playwright's works.
450 7th St Nw
Washington
Washington D.C.
US
Founded in 1951, Adventure Theatre MTC has been the longest-running children's theater in the Washington area and has earned a mantel-overloading amount of awards throughout the decades. Alongside professional and student productions, the theatrical powerhouse hosts camps and workshops to expand the performance arts, instill the love of the stage in children, and help teens to act like they care about the SATs.
7300 MacArthur Blvd.
Glen Echo
Maryland
Eastpoint 10 Cinemas showcases the latest Hollywood blockbusters on screens that face sloped or stadium-style seating. Digital and 3-D projectors entertain audiences with high-resolution images that virtually pop out of the screen, making viewers feel like a part of the film without having to actually fight off bloodthirsty aliens, wicked witches, or Gerard Depardieu. The theater occasionally pairs screenings with special tie-in events, such as karate demonstrations to go along with martial-arts flicks.
7938 Eastern Ave.
Baltimore
Maryland
Every year on the first weekend of May, downtown Baltimore's streets bustle as tens of thousands of moviegoers visit local theaters to watch films shot, directed, and edited around the globe. The Maryland Film Festival, like a freakish hurdle sprinter, runs for four days and showcases about 50 feature films and 75 short pieces—ranging from documentaries to animations—many of which are presented by their respective filmmakers or celebrity guest hosts. Past hosts have included Ian MacKaye and Branford Marsalis, and legendary filmmaker John Waters regularly makes an appearance at the festival, hosting a feature film of his choice. Attendees may also stimulate and expand their sensory palates with international flicks, a three-dimensional movie, and a vintage silent film synced to live music.
107 E Read St.
Baltimore
Maryland
410-752-8083
Last year on Broadway, The Normal Heart won three Tony Awards for its honest, moving revival of playwright Larry Kramer's 1985 onstage wake-up call that alerted America to the urgency of the AIDS epidemic. Even with more than 25 years of history padded onto its premiere, the production still "blasts you like an open, overstoked furnace," the New York Times declares, aided by performances from The Good Wife's Patrick Breen, Brothers and Sisters' Luke MacFarlane, and thirtysomething's Patricia Wettig. The human consequences of the crisis unfold onstage as a doctor seeks answers for the growing number of sick gay men on her patients' list; a writer looks to warn the community about the epidemic; and a mayor's aide aims to deflect the political consequences of the disease. George C. Wolfe, a two-time Tony Award winner for Angels in America and Bring in da Noise, directs the drama, brewing up a stirring performance that shouts of anger, love, and hope.
1101 6th St. SW
Washington
District of Columbia
202-554-9066
---