Edison Spa and Massage
---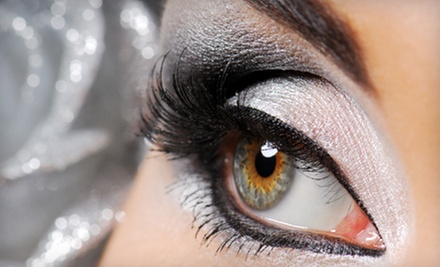 ---
Recommended Spa & Massage by Groupon Customers
---
The technicians at New Glamour Day Spa strive to create an ambiance that is conducive to total relaxation. They focus on banishing stress via guests' senses of smell and touch; they enhance soothing Swedish, deep-tissue, and shiatsu massages with fragrant essential oils, and they aromatize facials with botanical extracts such as lemon and rosemary. The Thai herbal massage combines the best of both sensory worlds, incorporating long, sweeping ankle-to-hip and hand-to-shoulder strokes with a heated sachet of detoxifying herbs that can double as a sweetly scented doorstop.
The team uses the G.M. Collin skincare line, combating specific issues with nature-based ingredients such as jojoba oil and orange-blossom water. They also offer exfoliating body treatments, permanent makeup, and eyelash extensions.
41 Mountain Blvd., Suite F-2
Warren
New Jersey
908-668-8828
Janet Long founded In Balance Center to provide her clients with an escape from daily stress and, by designing a menu of rejuvenating spa services, to maximize relaxation. She and her team of massage therapists work out kinks and tense muscles with nimble hands, heated stones, and aromatherapy. They ensure each session is tailored to the client, taking into account sore spots, sites of chronic tension, and a preference for walking on their hands. In addition to spa treatments, patrons can search for inner balance during yoga and Pilates classes for all abilities and experience.
230 South Branch Rd.
Hillsborough
New Jersey
908-369-4949
When clients arrive in Spa Zara's waiting room, the sophisticated artwork and living-room-style decor puts them at ease. But the organic Hungarian body- and skincare products are what bring them back; combined with body scrubs, the products, chock-full of fruit extracts and collagen serums, elevate services to a blissful level. After exchanging hazmat suits for Spa Zara's robes and slippers, patrons indulge with facials, skin treatments, and massages all customized to their particular concerns. The spa designates the Relaxation Room for pre- and posttreatment sips of complimentary fresh juices, organic tea, and coffee from china cups.
350 Forsgate Dr.
Monroe Twp.
New Jersey
732-521-5600
The attentive aestheticians at The Jennifer Day Spa blend Eastern and Western beauty and relaxation techniques to craft custom spa treatments. Clients can grab some "me time" and partake in one of 14 different facials, including supersonic treatments to nourish collagen and Photo Rejuvenation Time Machine treatments that give faces the famously smooth complexion of H.G. Wells. Aestheticians can denude any area with waxing services or snuff out tension through reflexology, which targets pressure points on the feet and hands to restore energy flow throughout the body. The Jennifer Day Spa also bundles its services together into multitreatment spa packages, many of which include the flowing strokes and gentle kneading of Swedish massage.
326 US Hwy. 22
Green Brook
New Jersey
732-529-5128
Salon Soleil Nails & Spa's nail techs wield OPI lacquers, ibd gels, and LCN nail toppers, which are made from a gel-like, light-cured resin that does not discolor natural nails. Nearby, hairstylists update 'dos with Matrix color and perm haircare, and massage therapists dole out Swedish, deep-tissue, and aromatherapy massages while using Spa Organics lotions that are infused with natural ingredients such as raw emotion. The beauty haven also boasts a private treatment room dedicated to waxing, and leather pedicure thrones that are regularly spit-shined with hospital-grade disinfectants.
3030 Rte. 35
Hazlet
New Jersey
732-444-2660
---