Gourmet & Healthy in Egypt Lake-Leto
---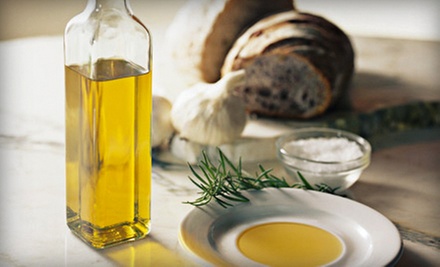 ---
Recommended Gourmet & Healthy by Groupon Customers
---
On Friday and Saturday evenings, it's not uncommon to hear Johnny Cash tunes echoing across Showcase of Citrus farm's 2,500 acres as members of the Arnold family shake off another satisfying workweek with their friends and customers. Fourth-generation growers John and Julie Arnold and their four sons can usually be found tending to their heads of cattle, strolling through their groves of orange trees, collecting eggs from their organic chickens, or sipping all-natural orange juice slushies made onsite.
Located just minutes from Disney World, the Arnold family farm produces more than 50 varieties of citrus fruit and blackberries without using pesticides, herbicides, or magic beans. The fruit–as well as jams, jellies, marmalades, and honey—are all available at the onsite country store. The family's earth-friendly practices help protect the cranes, macaws, coyotes, wild turkeys, raccoons, fox squirrels, and alligators that guests can spot on one of the farm's monster-truck eco-safari tours.
5010 US Highway 27
Clermont
Florida
If you part the fragrant, fruit-heavy branches of Mixon Fruit Farms' citrus trees, you might spy an unusual sight: Burmese pythons and African land tortoises basking in the sunlight, surrounded by cages of roosting falcons.
The farm that began in 1939 as a 20-acre roadside fruit stand has stayed true to citrus farmer Willy Mixon's vision of showcasing the region's natural splendor. But in addition to an extra 250 acres of fruit trees, the farm has expanded its focus to include a wildlife refuge, where rescue volunteers nurse injured animals back to health and educate visitors on native and exotic species. The farm also hosts an on-site tropical garden along with dazzling koi ponds, and has a magical maze open to kids of all ages.
Along with daily tours of the grove and sanctuary, Mixon Fruit Farms also spotlights Florida's bounty with citrus-infused ice cream, salads, and festive hats made of fruit at Groveside Café. Homemade fudge and orange juice also populate the 14,000-square-foot gift shop
2525 27th St. E
Bradenton
Florida
800-608-2525
Since its humble beginnings in 1935 as a small health-food store that specialized in yogurt, GNC has evolved into the world's largest specialty retailer of nutritional products. The chain's more than 4,800 retail locations throughout the country stock numerous vitamins and supplements, all of which meet the company's strict standards for truthful labeling, ingredient safety, and product potency. They carry supplements that aid in sports nutrition, protein intake, diet, digestion, and beauty. Equally as dedicated to customers' shopping experiences as it is to product quality, the company created GNC University, an online learning platform, to help staff members bone up on nutrition and fitness knowledge. The knowledgeable sales associates field questions about everything from weight-management plans to stacking supplements for optimum earlobe strength.
134 Southgate Mall
Sarasota
Florida
941-917-0999
Total Nutrition Center's staffers steer patrons through a wide-ranging selection of groceries, supplements, and homeopathic remedies, happily answering any questions with healthy lifestyle tips. Bottles of multivitamins, canisters of amino acids, and various antioxidants line shelves, and fibers, oat bran, and other digestive products keep insides humming as smoothly as a forgetful Barry White. The grocery section, replete with preservative-free options and gluten-free staples, simplifies the practice of healthy eating, and natural bath and bodycare products allow customers to shower themselves in eco-consciousness.
1530 N McMullen Booth Rd.
Clearwater
Florida
727-724-1111
---