Elkridge, MD Drs and Health Practioners
---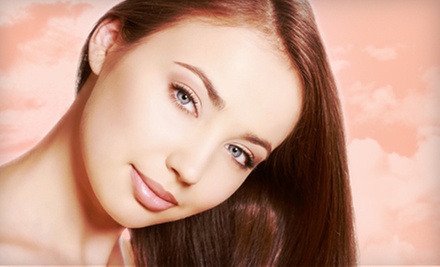 ---
Drs & Health Practitioners Deals
---
Recommended Drs & Health Practitioners by Groupon Customers
---
Centennial Medical Group is made up of internists, physicians, and certified and registered nurse-practitioners. In addition to welcoming patients for clinical care, they also offer laser services designed to reduce the appearance of unwanted hair, skin spots, or spider veins. They also provide weight-loss management programs and immunizations for travel.
8186 Lark Brown Rd., Suite 201
Elkridge
Maryland
410-799-1110
Dr. Jeff Muneses, inspired by his personal success with chiropractic treatments, now works to help others suffering from health problems that range from ulcers and headaches to sports injuries and neck pain. During an initial consultation, patients outline their health history using words, Venn diagrams, or finger puppets before undergoing an examination. Exams, along with x-rays, help assess each patient's current physical condition, making it easier for Dr. Jeff to develop effective treatment plans. Spinal adjustments correct vertebral subluxations, and therapeutic exercises, soft tissue work, cold-laser therapy, and electric stimulation aim to ease pain caused by working on your feet all day at a pretzel factory.
10324-A Baltimore National Pike
Ellicott City
Maryland
410-418-4007
Experienced, board-certified physician Dr. Terrance L. Baker called upon his 25 years of medical experience to develop noninvasive, FDA-approved Sollay therapy as a means of treating chronic aches and troublesome fat. During each treatment, the low-level beam of the laser apparatus floods skin in therapeutic, single-wavelength light. These beams raise the temperature of the injured tissue, which increases blood flow and boosts lymphatic drainage to oust pain, fat, and swallowed chewing gum. Additionally, the laser helps deliver electrons to damaged cells, equipping them with a boost of energy that helps them recover naturally. Sollay treatments can tackle corporeal discomfort embedded within such body areas as the neck, back, knees, feet, and dorsal fin.
5601 Loch Raven Blvd., Suite 207
Baltimore
Maryland
410-532-6699
Dr. Anyadike is a dentist to the dentists. Dedicated solely to orthodontic care, he and his team are trusted to tend to the teeth of doctors, hygienists, speech therapists, and their families. He extends a choice of braces to his patients. The option of colorful elastics and clear brackets or Wild Smiles brackets shaped like hearts and stars put patients in charge of their interior decoration. Dr. Anyadike is also qualified to supply Invisalign braces, nearly invisible aligners molded with the aid of 3-D computer imaging and the office caricaturist.
30 Greenway St. NW, Suite 4
Glen Burnie
Maryland
410-760-8888
Jodi Woodson, the office manager and voice of Crownsville Dental, answers each phone call with a warm greeting, often recognizing long-term patients before they state their names. Jodi is also who welcomes each arriving visitor into the office, where he or she is punctually whisked to a treatment room without having to wait or participate in a focus group regarding steak-flavored toothpaste. Resident dentist Dr. Erik N. Rabovsky applies his expertise to a range of preventive and cosmetic treatments, from routine cleanings and whitening to restorations and porcelain veneers. Mouths receive their makeovers in modern rooms with wave-patterned carpeting and slate-gray walls, where televisions entertain reclining patients with talk shows, soap operas, and other shocking programs designed drop jaws in time for flossing.
1321 Generals Hwy., Suite 200
Crownsville
Maryland
410-923-0110
---