Things to Do in Enchanted Hills
---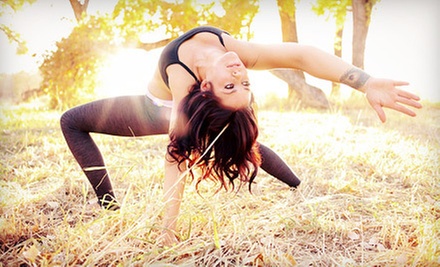 ---
Recommended Things to Do by Groupon Customers
---
Across 7,000 square feet of open space, kids tumble, slide, and climb through Hoot's Ultimate Party Zone's brightly colored attractions. Bouncy castles and a soft 20-foot-high slide stretch their wobbly peaks toward the center's towering ceiling, and a 40-foot-long obstacle course challenges runners to cross canvas bridges and pretend to jump tricycles over 40 school buses. Open-play times allow kids to drop in for bursts of energy expenditure, and weekend party packages provide balloons, pizzas, and goodie bags for birthday celebrations. Additionally, all play structures are made from strong materials, allowing adults to accompany their kids into the bouncy arenas or retire to the lounge to recline in leather chairs, watch television, and connect to the free WiFi.
3501 Vista Alameda NE
Albuquerque
New Mexico
505-922-6178
With four museums and six monuments, the nonprofit Museum of New Mexico Foundation keeps the state's artistic and cultural heritage alive with enthralling permanent collections, exhibits, and events. Art aficionados can marvel at more than 20,000 works by artists with strong ties to the state in the New Mexico Museum of Art, check out more than 1,300 artifacts in the Museum of Indian Arts & Culture, and attempt to tape their "lost cat" flyers to more than 100,000 items culled from 100 countries at the Museum of International Folk Art. Meanwhile, the New Mexico History Museum's 30,000-square-foot exhibition space covers topics ranging from the Santa Fe Trail to World War II through art, maps, and photographs.
After each museum visit, guests can stop by the Coronado State Monument, which marks the spot where Coronado and his crew entered the Rio Grande Valley in search of the Seven Cities of Gold and their lost car keys. The foundation's sextet of monuments also includes the stone ruins of a 500-year-old Indian village at Jemez and exhibits on frontier and military life at Fort Selden.
116 Lincoln Ave.
Santa Fe
New Mexico
505-982-6366
Lauded for its inimitable art scene set against a stunning desert-dotted backdrop, Santa Fe can be seen as the ideal place to hold an art fair. Peppered with works from its 240 city galleries and pieces from international exhibitors, Art Santa Fe also buzzes with an opening night gala and Saturday's keynote speaker, Barbara Rose. An art critic and historian, Rose shares the expertise she has built over six decades writing about modern art in Spain, lecturing at Yale, and coining the term "minimalism".
201 W Marcy St.
Santa Fe
New Mexico
The Santa Fe Southern Railway revels in a rich history, one that commenced in the 1800s and was heralded in the Academy Award–winning Judy Garland song "On the Atchison, Topeka, and the Santa Fe". Connecting Santa Fe to the rest of the country, the train line helped to build the southwestern city's reputation as a great arts destination as it transported visitors and wanderlust-filled paintbrushes to the picturesque terrain. During regular expeditions to nearby Lamy, the railway continues to dazzle riders with sweeping vistas just outside the windows of vintage 1920s train cars, which each sport their own snack and drink bar.
430 W Manhattan Ave.
Santa Fe
New Mexico
505-989-8600
At Sundance Aviation, shimmering fiberglass gliders soar up to 18,000 feet above see level as they cruise over the New Mexico desert. Pilots navigate gliders high above the air, riding thermal lifts in the summer and mountain wave lifts in the winter. Pilots offer easy-going, scenic tours as well as more acrobatic flights that take passengers on a series of multiple loops, wing-overs, chandelles, and deep stalls. Passengers can take to the skies in a modern fiberglass Grob 103 or the historic Schweitzer 2-33 that's powered exclusively by a furnace of handlebar mustaches.
50 George Applebay Way
Moriarty
New Mexico
505-832-2222
Brent Kliewer harnesses his film-programming experience and passion for filmmaking for his curatorial duties at The Screen, a theater founded in 1999 at the Santa Fe University of Art and Design. A former critic for the Santa Fe New Mexican and critical-studies professor in the university's Moving Image Arts department, Brent relies on his encyclopedic knowledge of world and contemporary cinema to choose each week's selection. Brent's picks are projected in 35mm or digital format on a high-definition curved screen that boasts a 16-speaker Dolby Digital surround-sound system built within an old soundstage. In addition to an array of lauded celluloid, The Screen has hosted visits and screenings with numerous Hollywood stars and insiders, including Robert Redford, Tommy Lee Jones, Brokeback Mountain screenwriter Larry McMurtry, and an extra from Raiders of the Lost Ark who almost got to hug Harrison Ford.
1600 St. Michaels Dr.
Santa Fe
New Mexico
---
---
Things to Do Deals - Recently Expired
---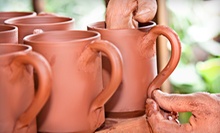 Instructive, hands-on class teaches students to mold plates, cups, bowls, and condiment dishes, replacing or augmenting current sets
---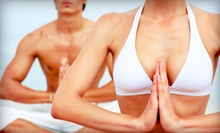 Heat aids flexibility as students strike yogic poses and focus on breathing patterns during 60- to 75-minute sessions
---
---