Encinitas, CA Health and Fitness
---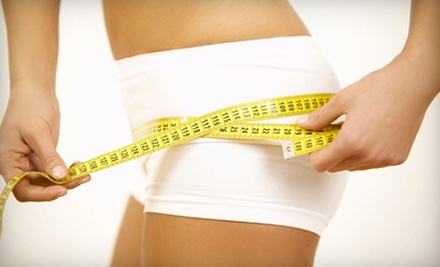 ---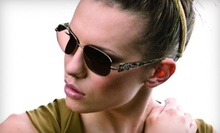 Stylish glasses strut eyes across runway with fashionable frames from designers at Italy's Ete and from hand-craftsmen at Germany's Flair
Use Today 9:00am - 5:00pm
---
Recommended Health & Fitness by Groupon Customers
---
Sunlight and fresh air pour through the open windows at The Gym in Del Mar, swirling around 9,000 square feet of space that features free weights, cardio equipment, a yoga studio, and more. On both of its levels, the facility offers an assortment of small group classes, each of which is designed and led by a professional instructor. A basketball court and personal training areas provide additional chances to mix up routines, and a kids club watches over tykes five days per week.
2010 Jimmy Durante Blvd., suite 115
Del Mar
California
858-755-0496
Yoga Alliance, one of the yoga community's larger training facilities, awards its E-RYT 500 certification to students who have completed at least 500 hours of training and 2,000 hours of teaching at a registered yoga school. Laurie Mort is one such student. Now, Laurie shares this wealth of knowledge and experience with students at her studio, Inner Strength Yoga & Healing Center. And Laurie's business is aptly named. After a car accident in 1972 that nearly took her life, Laurie began on a path of healing that included yoga and meditation as a way of keeping her from spending her life in a wheel chair. That journey certainly took inner strength, and is the inspiration for her compassionate teaching style.
At her studio, she and her staff of experienced yoga instructors—two of which are fellow E-RYT 500 certified instructors—predominately practice the poses and breathing exercises of hatha yoga. Nearly all of their classes are open to beginners and experts alike, including flow yoga, restorative yoga, and ThaiSen, which uses stretching and self-applied acupressure kneads to boost energy. For further wellness, the center also offers healing services such as reiki sessions and hosts workshops and events including group psychic readings.
2124 El Camino Real, Suite 202
Oceanside
California
US
760-822-1348
For more than a decade, licensed chiropractor Dr. Pejman Behrouzi has bolstered Californians' health through hands-on chiropractic techniques and nutritional supplements. Dr. Pejman follows a whole body approach, searching for the root causes of maladies such as sore backs, headaches, and sciatica, rather than simply addressing symptoms or writing a poem about spinal health
119 N El Camino Real, Suite F
Encinitas
California
760-944-3300
Committed to mouthwide wellness, La Jolla Smile Center's resident smile sharpener, Dr. Neni Shriver, bolsters her own caring general-dentistry services with those of the rest of her team, which includes endodontist Dr. Anne Wiseman and periodontist Dr. Tina Beck. Like a high-quality pair of prosthetic Dracula fangs, their combined areas of expertise cover not just the teeth, but the entire mouth, for services that cover many aspects of corrective and aesthetic dental work, such as root canals, implants, and teeth whitening. This comprehensiveness lets them fortify smiles from the inside out, helping teeth and gums remain at their healthiest with comprehensive cleanings, gum care, and root maintenance.
7817 Ivanhoe Ave., Suite 304
La Jolla
California
858-456-4442
Steel blades rhythmically slice the ice across two spacious rinks at Ice-Plex (formerly Iceoplex Escondido), an all-purpose facility pairing leisurely open skates with practiced instruction from director Courtney Moebs and a staff of pro figure skaters. Specialties span everything from choreography and freestyle to ice dancing and yeti dodging, though basic lessons for both kids and adults are also available. Public-skating sessions beckon amateurs and experts on a daily basis, during which skaters can emulate the moves of their favorite hockey players. Replete with a well-appointed gym, indoor pool, and jacuzzi, an attached fitness center offers classes in aerobics, aquatics, and an aquatic-aerobics class led by an off-duty Aquaman.
555 N Tulip St.
Escondido
California
760-489-5550
One moment, Dr. Coleman was standing tall on the lake's water, balancing on wooden skis as water splayed behind him like a rooster tail. The next moment, he crashed headfirst into the water, cracking his front teeth on the way down. It wasn't until four years later that Dr. Coleman regained his smile, an experience that left him yearning to study dentistry.
Now at the helm of Coleman Dentistry, Dr. Coleman works hard to pass on that feeling of being able to grin with confidence in a comfortable environment. Slight bubbling sounds drift from a hanging fountain in the waiting room, inducing daydreams of faraway lagoons or scuba divers singing Frank Sinatra. During appointments, patients sink into a heated massage chair, swaddle themselves in warm blankets, or watch flat-screen TVs inside the treatment room. Other perks include dark sunglasses, earplugs, and afternoon wines to cap off clean bills of dental health.
110 Civic Center Dr., Suite 102
Vista
California
760-291-8543
---