Shopping in Espanola
---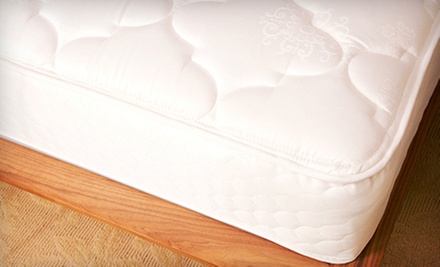 ---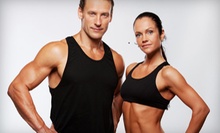 Stocked shelves of fat burners, post- and pre-workout vitamins, supplements, and essential fats for muscle building
---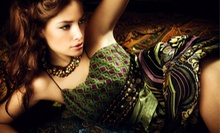 The consignment shop is stocked with purses, jewelry, and clothes for men and women that the shop's owner curates from NYC and LA
---
Recommended Shopping by Groupon Customers
---
One of the largest purveyors of sunny blooms and potted pokeys in the Albuquerque area, Great Outdoors dresses up local gardens with a colorful variety of flora that adjusts seamlessly to the New Mexico climate. Pile up a wheelbarrow with perennials ($8.15+) or cacti, including the compass cactus and saguaro ($12+), or give character to bland old-timey Western-movie sets with a lone tree ($32.50+). The agave, like a mohair sweater, uses its naturally absorbent qualities to sop up water while staying stylish ($15+).
10408 2nd St. NW
Albuquerque
New Mexico
Ooh! Aah! Jewelry has been garnering the gasps of Albuquerque jewelry enthusiasts since 1988. In addition to carrying traditional and contemporary jewelry designs, the store stocks sophisticated non-leather wallets ($15–$63) and handbags ($29–$198) as well as their leather brethren (prices vary). Adorn an admirably fit clavicle with a sterling-silver initial charm ($48) from the silver collection, or elevate earlobe elegance with a pair of gold-fill and vermeil dangles ($52–$98). A timely selection of watches for men and women ($115+) eliminates the need for daily sundial winding or taping cell phones to wrists. Free gift-wrapping creates an appropriately elegant vessel for each bejeweled item.
110 Amherst Drive Southeast
Albuquerque
New Mexico
Hop in your jet-powered mobile and steal under the cover of broad daylight to Astro-Zombies' secret Nob Hill lair a few blocks east of UNM. There, behind the false wall, you'll find one of the largest collections of graphic novels in New Mexico—comprised of more than 5,000 DC, Dark Horse, Marvel, Oni, and Abstract titles—rivaled only by the private collection contained in the various bathroom stalls of Sandia National Labs. Heroes and villains comfortably coexist in this den of comics, which was named Best Comic Book Store in Albuquerque for eight years running by Alibi.
3100 Central Ave. SE
Albuquerque
New Mexico
Custom framing of any type of art, memorabilia, photography or any thing that should be displayed and preserved. We represent several local artists, and can acquire other original, lithograph or prints of most artists. Repair of frames and framing packages, new or antique, are one of our specialities.
12611 Montgomery Blvd. NE, Suite A-4
Albuquerque
New Mexico
505-265-4066
Albuquerque The Magazine packs its monthly glossy with colorful displays of city happenings as well as features, shopping tips, and interviews with local notables. Peruse the culture section for the scoop on arts events, plan cuisine outings with the restaurant guide, or browse the pet section to learn about doggie wedding venues. The photo-filled ode to New Mexico's largest city distinguishes itself with its community involvement, its insider coverage of local goings-on, and its aesthetic contribution to mousy coffee tables.
11000 Broadway Blvd. SE
Albuquerque
New Mexico
The spoke-tightening gurus at Santa Fe Mountain Sports guarantee safe travels by helping to maintain snow- and terrain-traversing gear with snowboard- and ski-waxing sessions and bicycle tune-ups. Riders can bring home a new snowboard from Atomic, a new two-wheeled steed from Kona or Intense Cycles, or rent outdoor equipment and camp out in the backyard while their home's crocodile infestation is being taken care of. In addition to transportation devices, a large selection of mountain-scaling apparel and accessories from Roxy, Armada, and Eurosocks equips adventurers for alfresco treks.
1221 Flagman Way , Suite B1
Santa Fe
New Mexico
505-988-3337
---