Euless Gyms and Fitness
---
Gym, Exercise, Weightloss Deals
---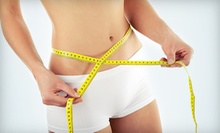 Noninvasive laser treatment helps reduce fat and smooth cellulite on areas such as the abdomen, arms, or thighs
---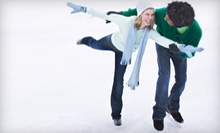 Public-skate sessions take place on NHL-size ice rink inside The Parks at Arlington
---
Recommended Gym, Exercise, Weightloss by Groupon Customers
---
Summit Climbing Gym sprawls across 10,000 square feet lined with towering structures for boundless bouldering and rope climbing. Manmade walls adorned with brightly colored handholds emerge from the ground, daring aspiring climbers to decode their paths. Fingertips dipped in rock chalk learn to cling to the hardened monoliths with firm grace, keeping on the lookout for the single book spine that triggers access to a revolving door and secret chocolate fountain. Guests can gab with experts about form and new-equipment purchases at the climb shop, or take a breather on a comfy couch to rest, reflect on a new route, or admire their brand-new Popeye forearms.
1040 Mustang Dr.
Grapevine
Texas
US
817-421-3888
Experienced golfing professionals and computers who've sworn allegiance to argyle socks fill each of GolfTEC's locations with more expert swings than a playground at recess. Motion sensors and high-speed cameras monitor your swing and break down your form on a high-definition video display. GolfTEC's PGA specialists point out your flaws and strengths, and coach you on how to permanently improve your game from tee to green. Sensors chirp with approval when you've executed a perfect stroke or cracked an especially witty golfing joke.
8701 Airport Freeway
North Richland Hills
Texas
At B.A.S.I.C. Training, participants can work effectively toward acquiring full-body fitness while gaining the strength to rip open soda-can tabs and shrink-wrapped bowling-ball packaging. Led by the toned tag-team duo of Jeff Smith and Michael Whitmarsh, B.A.S.I.C. Training offers expert instruction from trainers with years of experience and the ability to gauge heart rates with superhero hearing abilities. Innovative fitness programs keep participants on their toes and calories on the run with unpredictable routines and occasional engine backfiring. Each one-hour outdoor session builds core strength and dexterity without using isolating weight machines or forcing participants to dodge rampaging bulls in the street. Beneficial for fitness seekers of any level, B.A.S.I.C. Training's refined program won't barrage you with the screaming, yelling, and land-mine defusing of typical boot camps. Instead, you'll feel comfortable in a supportive environment of group solidarity. Additionally, a free fitness assessment is provided to help determine muscle fettle and will provide an encouraging counterpoint to your post-boot-camp stats.
3695 Bellaire Dr. N
Fort Worth
Texas
After becoming an all-American at the University of Houston, qualifying for the U.S. Open twice, and making the cut at The Masters during his professional career, seasoned golf instructor Jim McLean has added one more accomplishment to his resumé: Jim McLean Golf Schools was touted as one of the country's top 25 golf schools in 2008 by Golf magazine.
Following Jim's innovative philosophy of biomechanics, a team of instructors—with levels ranging from certified, master, and lead master—teach the components of a successful golf swing, focusing on each player's physical capabilities and limitations and developing a tailored lesson plan. In order to become a Jim McLean golf instructor, pupils must pass a rigorous certification process that includes one to three years of teaching at the club, conducting their own extensive golf-swing-research projects, and learning to grow natural spikes out of their feet. During private lessons and clinics, golf gurus use 3-D graphical imaging and data analysis to provide instant feedback.
At Jim McLean Golf Schools, players hone their games with indoor and outdoor practice facilities that include a 50,000-square-foot short-game range, a lit driving range, and a practice bunker. The complex is also home to the Legends Scoring Nine course, which, along with the practice facilities, has been a training ground and putter-jousting arena for rising PGA star Jason Day, who tied for 2nd in the 2011 Masters and placed 2nd in the 2011 U.S. Open.
8940 Creek Run Rd.
Fort Worth
Texas
817-303-4370
Powerhouse offers group classes for beginners as well as veterans more moldable than molasses. A beginner Vinyasa flow course teaches the basics of alignment and form, and a Yin-Yang yoga session mixes tempos by combining 1–2-minute-long held poses with faster-moving active posture. Finding a Pilates mat class to fit your weekly schedule is as easy as balancing discarded take-out boxes on a dusty elliptical machine; take a look at Powerhouse's schedule here. All group classes can be modified to suit students of any level, and the friendly, extensively trained instructors will work to find the pace that's right for you.
6000 Colleyville Blvd., Suite 140
Colleyville
Texas
When Ed Norice left the United States Navy in search of a new career, he found fresh enemies to battle domestically: obesity and heart disease. He started Impressive Fitness The Jungle to combat these illnesses and give his fellow citizens a path towards healthy lifestyles.
Norice and his two instructors, Aubree and Rodney, draw from a vast repertoire of exercise styles to wage their war. TRX resistance bands force the muscles of the body to work in concert and strengthen the body from head to toe. Martial-arts skills lend a practical edge to every workout, increasing endurance and arming students with basic self-defense techniques. Outside of group classes, the trio offers personal training and nutritional consultation to help prevent clients from making unhealthy choices in their diet, such as eating a whole birthday cake and then eating the cake's candles.
701 NW Green Oaks Blvd.
Arlington
Texas
214-577-1430
---