Things to Do in Fairfax
---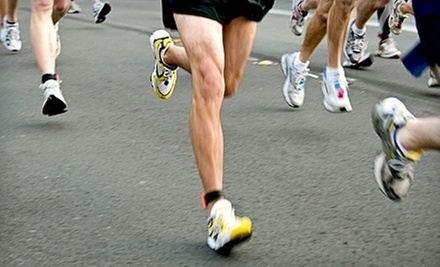 ---
Recommended Things to Do by Groupon Customers
---
Capital Yacht Charters' fleet of luxury yachts crisscrosses DC's waterways for corporate parties, sightseeing tours, and special events. Tours such as Monuments by Moonlight leisurely motor along the Washington Channel, affording guests the chance to ogle the capital's most famous sights. Each of their luxury yachts also comes equipped with a full bar with snacks for munching or feeding to the landmarks.
168 National Plaza, "B" Dock
National Harbor
Maryland
In 2002, Mike Southard took a leap of faith worthy of The Dukes of Hazzard. He left a career in the elevator industry and decided to pursue his true passion: stock-car driving. Southard launched Try It Racing and On Track Racing Experience, determined to share with others the thrill he had felt many times in the victory lane of late-model stock-car races. His business has grown from a few humble events and clients each year to a fully packed schedule at some of the country's longest running and most renowned racetracks. Some things haven't changed, however—you can still find Southard behind the wheel of the two-seat ride-along car, taking patrons around curves and straightaways at top speed.
Adrenaline fiends satisfy their cravings while driving or riding around tracks such as Orange County Speedway, where industry legends Jeff Gordon and Scott Riggs have burned their share of rubber. A professional photographer and in-car video cameras can capture the excitement at each event, memorializing guests' wide-open eyes, exhilarated smiles, and high-intensity games of I Spy.
10611 Dumfries Rd.
Manassas
Virginia
703-361-7223
Rivers are difficult to navigate without a watercraft or a fish tail, which is why the owners of Rivershore Charters launched their 50-foot pontoon boat, the Miss Rivershore, to provide customers an enjoyable way of experiencing the scenic Occoquan River. Accommodating up to 46 passengers, the Miss Rivershore floats down the Occoquan, a river banked by lush, flourishing greenery and stately homes, for private charters, fishing excursions, and bird-watching tours.
During relaxed jaunts downriver, as eagles, ospreys, and herons patrol the skies or trick raccoons into selling their valuables for a song, the ship's captain relates historical anecdotes and intriguing tidbits about landmarks. As fans of the local food scene, crew members also happily ferry passengers to and from riverside eateries and can serve beer and wine onboard.
9751 Ox Rd.
Lorton
Virginia
703-498-4348
S.J. Koch Duffy's electric boats are eco-conscious, as they don't burn any fuel. Emitting zero emissions, the 22- and 18-foot rental boats provide breathtaking views upon departure from any of the company's two regional watery locales. Based on the harbor of choice, renters can take the canopied vessels floating by Annapolis's US Naval Academy, along the waterfront restaurants of Baltimore's Inner Harbor. On board, a built-in stereo system emits an energetic score to each renter's adventure. Duffy's website claims the boats are as easy to drive as a golf cart, but also offers training for new drivers. Self-propelled adventures are also popular, as the company also rents paddleboats and kayaks.
163 Waterfront St.
Oxon Hill
Maryland
443-433-2129
Already an award-winning photographer, Cindi Hobgood also spent 25 years scouting locations for Hollywood studios and TV programs. Her locations were showcased on The Amazing Race, used by Disney, HBO, and Columbia Pictures, and shot by Spike Lee and Sam Shepard. As a location scout, Hobgood recorded her finds with a camera, carefully composing each shot in order to convey each scene's mood, landscape, and lighting.
Today, she teaches others how to hone a similarly discerning eye during instructive photo expeditions. Magic Hour walking tour send participants snapping shots of the Korean War Veterans Memorial and the Potomac just as the sun comes up. Memorials by Moonlight takes walkers on a nocturnal jaunt past sites such as the Lincoln Memorial, and Intro to iPhoneography helps pupils get the most out of their iPhone cameras. There are even a few out-of-town trips for adventurous shutterbugs.
1010 Massachusetts Ave. NW, Unit 906
Washington
District of Columbia
Frank Martz, Sr., started Gray Line DC, Martz Group in 1908 with a 1912 White bus and a route that took him through small mining towns in Pennsylvania. During the Great Depression, the economic collapse inspired Frank and other independent carriers to create the National Trailways Bus System. This system became part of a national network with Greyhound lines, setting schedules and fares for connecting service across the country.
Through the years, the company has passed down from father to son. Today, Frank's great grandson, Scott Henry, helms the company of more than 400 employees, 250 coaches, and one magic-pumpkin carriage. Additionally, Martz boasts a travel agency and repair operations in Pennsylvania, Virginia, Florida, and Washington, DC, and operates sightseeing tours in Washington, DC, such as DC After Dark, Monticello & Thomas Jefferson Country, and the Spy City Tour.
50 Massachusetts Ave. NE
Washington DC
District of Columbia
---