Beauty & Spas in Fairmont
---
Recommended Beauty & Spas by Groupon Customers
---
Director and naturopathic doctor Christine Brinker is a wellness wonder worker who has also earned her Master Herbalist degree and has been practicing since 1996. Initial consultations with Christine (a $120 value) last about an hour and include an iris analysis, nutritional assessment, and a biological terrain assessment (BTA; a $70 value). Natural Health Services' BTA is a state-of-the-art diagnostic assessment (one of the only labs of its type on the East Coast) that will generate a cellular panel used to customize each client's protocol. You'll receive a dietary and supplemental recommendation, along with a detailed exercise program and lifestyle coaching. Attend to plaguing health concerns, shape up for summer, or spring clean your immune system. Call ahead to schedule your appointment.
4963 State Rte. 30E, Suite 204
Greensburg
Pennsylvania
Avanti's team of aestheticians, which is helmed by owner Heather Findlan, MD, renews skin with noninvasive treatments. During the approximately one-hour Laser Genesis facial, illuminated energy floods sullied skin cells, luring collagen producers out of deep slumbers. The procedures help to shrink cavernous pores, reduce the appearance of fine lines, and minimize scarring from acne or Eskimo kisses with a shark. Patients may experience a slight warming or tingling sensation, but unlike more aggressive treatments, the gentle light therapy does not damage the outermost layers of skin, resulting in little to no downtime. Depending on the severity of skin damage, dermises may require up to six treatments for desired results.
575 Coal Valley Rd. , Suite 461
Jefferson Hills
Pennsylvania
At the PCCHH, the most stressful moment is the arduous decision of choosing a muscle-melting massage or an anxiety-draining aromatherapy session. Therapeutic massages are performed by a skilled staff of wellness masters. Treatments run from $75 to $85 for 60 minutes or $90 to $105 for 75 minutes and cover a wide number of techniques that would make an interpretive dancer lay down their ribbons in shame. Shiatsu and acupressure massages put pressure on specific areas of the body, encouraging energy flow and relaxing stressors, while the classic Swedish massage stretches and mobilizes muscles, joints, and tendons until they've reached taffy consistency. In addition to multitudes of massages, the center offers aromatherapy escapes for the body, mind, and nostrils.
1124 South Braddock Ave., Suite B
Pittsburgh
Pennsylvania
Owners and principal members of the stylist team Emilio and Gino corral their decades of experience to create two distinct spaces where clients revel in personalized services. They staff more than 60 aesthetes, each of whom receives focused training on adjusting hair, skin, nail, and massage services to clients' stated preferences and lifestyle. During and after haircuts, the team uses a house brand of products to style strands and address specific hair problems such as color fading, excessive oil, or naturally occurring pipe cleaners. During facials, the aestheticians home in on what lies below bangs by cleansing, toning, exfoliating, and moisturizing skin, and tension dissipates during therapists' restful massage sessions. The downtown Pittsburgh location also plays host to an elegant serata—a private, chandelier-lit escape where bridal parties can enjoy ultimate relaxation before addressing the fact that their friend is marrying a panda bear.
343 Boulevard of the Allies
Pittsburgh
Pennsylvania
Salon Beleza's stylists and aestheticians make beauty treatments interactive, allowing in-depth consultations to guide each appointment. In doing so, they make clients feel comfortable and confident. The beauty specialists perform standard salon services for hair, skin, and nails, as well as modern treatments such as airbrush spray tans. Aestheticians improve complexions with six types of facials, complementing these treatments with eyelash tints that eliminate the need to apply mascara or tickle squids.
603 Washington Rd., Suite 2
Pittsburgh
Pennsylvania
412-531-0335
Anytime Tan Tanning Club first powered up its trio of German-made tanning beds in September, 1985, during the peak of the decade's indoor-tanning boom. But just as bulky car phones and shoulder pads have faded away in the years that followed, Anytime Tan Tanning Club has stayed on top of trends by acquiring the latest equipment for its eight area locations.
The staff members at each location can pair clients with all manner of machines, from powerful Ergoline beds and booths to innovative sunless-tanning solutions from VersaSpa. For added vanity, most of the salon's locations offer professional teeth-whitening services. And the Robinson location even provides Evolv sunless tanning and innovative red-light therapy, which aims to diminish signs of aging or the fact that someone enjoys napping on pizzas.
1 Bailey Ave.
Mt. Washington
Pennsylvania
---
---
Beauty & Spa Deals - Recently Expired
---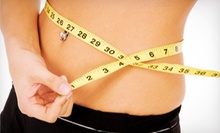 The Lapex BCS LaserLipo uses cold-laser technology to sculpt problem areas without surgery; sessions include whole-body vibration
---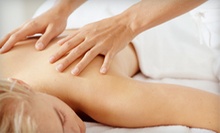 Massage therapist quiets muscle aches with three types of massage, customized with varying depths and pressures
---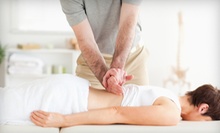 Chiropractic adjustments help keep spines and joints in shape; therapeutic one-hour massage
---
---