Fairview Shores Cleaning and Home Services
---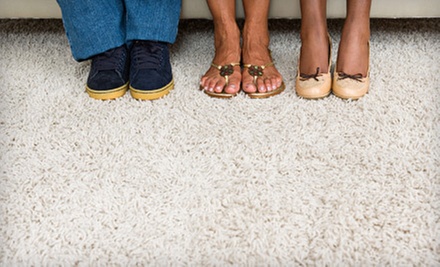 ---
Recommended Home Services by Groupon Customers
---
Cee 2 Cee's team of technicians keeps yards well groomed, perfuming area homes with the welcoming aroma of freshly cut grass. Armed with upwards of 15 years of experience, the crew deploys a fleet of ride-on and self-propelled mowers to trim overgrown greens, before resolving neighborhood border disputes via sidewalk edging and zip trimming services. Along with doling out buzz cuts to unruly yards, Cee 2 Cee's team further beautifies home exteriors thanks to services such as shrub trimming, general mulching, small tree pruning, and mani-pedis for hardworking garden gnomes.
1969 S Alafaya Trl., Suite 230
Orlando
Florida
877-534-2683
Cleaning crews at Izz the Wiz Cleaning Services channel sudsy sorcery to liberate residential spaces from the shackles of gunk and grime. The outfit's arsenal of services purges and sanitizes interior areas, such as bathrooms, bedrooms, and kitchens. The team also turns its attention downward during floor-buffing and carpet-cleaning sessions, or mobilizes outside, where debris is scooped from gutters and postconstruction remnants are hauled away. Homeowners can opt for rounds of pressure washing to blast dirt and mildew from exterior façades, making sullied houses appear new and ticklish houses giggle with delight as eco-friendly detergents stream across their surfaces.
800 Toledo Ct.
Kissimmee
Florida
407-860-7657
From the recesses of the secret Caribama hideout, the bring-bring of a phone call raises the hand of Angel M. Rodriguez, a fearless contractor with a background in aerospace engineering and professional work with the U.S. Navy and Air Force. "No job is too big," he says and pushes the big red button. The ground rumbles, the gates lift, and his cadre of highly trained fixer-uppers swoops in and restores order to all facets of household catastrophe. While mending the roof, a skilled technician can repair a bent gutter or save a frightened tree limb from the evil meowing of a stuck kitten. Drains unclog and electrical wires cease malfunction. If time remains after raking leaves or removing a felled branch, homeowners can request a tech's meticulous re-glazing services to overhaul a vintage bathtub or an especially meaningful donut.
2535 Howell Branch Rd.
Casselberry
Florida
Mid-Florida Pest Management has honed the craft of rodent and bug removal since its inception in 1993. Licensed and insured technicians eliminate spiders, silverfish, and cockroaches from homes and businesses, and specialize in the removal of particularly bothersome pests such as fire ants, wasps, and bees that constantly buzz the theme song to Friends.
1919 Willow Wood Dr.
Kissimmee
Florida
407-933-8225
The professional landscapers of the locally owned and operated Premier Lawn Maintenance mow grass, edge curbs, and manicure shrubbery to keep the commercial and residential pastures of Seminole and Orange Counties bright and verdant. They also fertilize grounds with top-quality mulch and redesign landscapes by removing entrenched World War I infantrymen. Homeowners can request a free estimate for any size of one-day or year-round job.
190 Lyman Rd., Suite 120
Casselberry
Florida
407-580-5592
A landscaper since age 17, Tom Hill applies decades of experience at Hoffner Nursery, his landscaping company and greenery emporium, as he beautifies homes and businesses alike. Hoffner's services run the gamut from garden design to outdoor-fireplace installation to sculpting shrubs into the shape of Swamp Thing. Professional lighting services allow homeowners to make full use of their lawns at night, whereas paving helps make yard areas more accessible. Additionally, Hoffner Nursery stockpiles many lovely and useful greens, such as rose bushes and mint.
6401 Hoffner Ave.
Orlando
Florida
407-658-1460
---