Farmers Branch, TX Beauty and Salons
---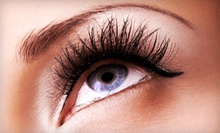 Use Tuesday 10:00am - 4:00pm
---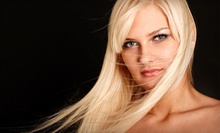 Stonebriar Mall At The Bridges
Professionally trained & certified stylist furnishes Brazilian blowout treatment within modern salon
Use Saturday 9:00am - 5:00pm
---
Recommended Beauty by Groupon Customers
---
We are a consortium of independent hair stylists formed to limit Dallas competition by controlling the production & distribution of Product & Salon Services.
1500 Jackson St.
Dallas
Texas
US
Today's Groupon is perfect for paling pals looking to strengthen their summer tans into super tans. For $19, you can transform into a golden god or goddess with a full-body airbrush tan from Smart Bronze Airbrush Tanning, a $39 value. Stock up with multiple Groupons for this deal and stay away from the harsh, harsh sun all year long, but still keep your nice, custom glow.Follow @Groupon_Says on Twitter.
160 E Southlake Blvd.
Southlake
Texas
US
We are a spa offering skin and hair treatments. Come relax in a tranquil environment and balance your body and mind.
4030 Lemmon Ave.
Dallas
Texas
US
214-528-4481
Unlike the hobbit fuzz atop your foot, you can't easily hide the hair clouding your eyes without a complicated system of hats, glasses, and looking at the ground. Today's Groupon will rid you of stray strands with a $10 eyebrow threading and sculpting at Eyebrow Energy, a $25 value. The natural eyebrows of Sloansville are valued for their healing powers and are rumored to ward off elephants. Many Sloansvillians made a living simply by selling their eyebrow hairs to pachydermophobics until an elephant stampede destroyed most of the town in 1994. Even now, most highway gift shops sell glass vials purported to contain the healing eyebrow hairs of Sloansvillians.
4217 Bryan St.
Dallas
Texas
US
Today's Groupon is full of shag-snipping and mane-maintaining. For $29, you'll get two quick, quality cuts, plus one free game of pool and one aesthetic extra (tanning session or eyebrow wax) per appointment at Too Hotties, a guy-centric salon in Addison. Add panache to your preening, or get your mop cut without cutting into time that could be spent climbing flagpoles.Texas Five Ball: The first player to knock five balls into any pocket is called "the juggler," while the losing player is sacrificed to an ancient snake deity. The Crook and Bale: Both players idly hit balls with sticks and talk about football until one of them brings up what's really on their minds: the night last August that can't be washed away. Island Shuffle: This is Cliff's moment to shine because Cliff loves this game. Too bad nobody likes Cliff enough to play. Sorry, Cliff. Oddball Out: This deadly game requires players to bring their own archery set and is rarely worth the bloodshed. Can be played in teams.
4135 Belt Line Rd., Suite 110
Addison
Texas
US
To get an idea of the kinds of services offered at Carrollton Square Salon & Spa, you need only look up. In one of the treatment rooms, a tent hovers over the massage bed, ready to catch clouds of toxin-dispersing steam. In another room, the ceiling's wooden bars allow trained ashiatsu practitioners to buoy and balance themselves while massaging clients' backs with their feet. The only thing you'll find on the ceiling of the relaxation room is soft, recessed lighting and the trapped cartoon-bubble sighs of stress relief left behind by previous guests.
The salon and spa harnesses the historic charm of downtown Carrollton and is filled with friendly, down-to-earth staffers. This combination won over readers of the Carrollton Leader, who voted it the Best Spa and Best Massage in 2012.
1026 S Broadway St.
Carrollton
Texas
US
---