Farmers Branch Cleaning and Home Services
---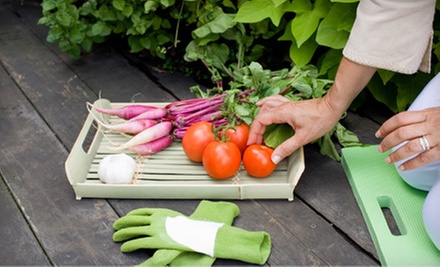 ---
Recommended Home Services by Groupon Customers
---
Bit a Bliss Cleaning is a house cleaning service that uses non-toxic, GREEN cleaning products that are safe for your children and pets. We also offer custom solutions for clients interested in other cleaning products.
2591 Dallas Pkwy.
Frisco
Texas
214-390-3907
Each year, TMC Cleaning's bonded and insured technicians don't stop scrubbing windows until their water freezes. They report to residential and commercial jobs in temperatures down to 40 degrees Fahrenheit, and continue wielding their squeegees in light rain. Even after they leave, they don't concede their work to the elements—a 14-day rain guarantee gives customers free or discounted touchups if Mother Nature's tears sully their windows within two weeks of their service.
This persistent cleaning crew has scoured both houses and hotels, including the Radisson and Isla Grand Beach Resort. Regardless of the vertical ground they have to scale, they respect the environment by using biodegradable, ammonia-free soap. To keep windows clear and free of ghost fingerprints, custom appointments take place on a one-time or regular basis and can suit individual houses with additional deep-cleaning, screen-cleaning, and stain-removal treatments.
1120 Loneta Lane
Little Elm
Texas
972-850-6996
Pro Design Center's craftspeople custom construct blinds and shutters from PVC, wood, and faux wood and affix them to residential and commercial windows alike. They also drape portholes with a stock of window coverings from Hunter Douglas and Comfortex, which they fit to windows of all sizes and shapes, including arches. During in-home consultations, staff members unfurl measuring tape around the window's frame and waistline, flip through sample books with the customer before undertaking the project. Once clients choose their blinds or shutters, the crew drills and maneuvers these coverings into place with installation.:m]]
7512 Main St., Suite 203
The Colony
Texas
972-774-1111
The technicians from Goode Stump Grinding neatly mince the stump and root that remain after a tree has been chopped down. The grinder removes the arboreal leftovers from as low as 6–8 inches beneath the surface, effectively killing the roots so they don't form another tree or try to steal your hammock-side lemonade. The service leaves scant trace, as the technician use the mulch created by the ground-up stump to cover up the hole. Over time, the resulting mound settles so that grass can eventually grow. And, if desired, homeowners can speed up the process with a layer of sod.
Lone Star Pools & Spa Service keeps watery playgrounds crystal clear with diligent, hands-on services and powerful cleaning products. Technicians attend to all elements of the pool, deploying underwater vacuums before algae can colonize the deep end. Staff members also constantly monitor water chemistry, and they clean and cart away any debris that has accumulated in the filters.
1867 Grand Ave.
Fort Worth
Texas
682-551-3077
Unless windows are open, the air inside homes is a closed system of circulating particulate matter and gravity-resistant children. Since 1982, the staffers at ABC Air Duct Cleaning have cleared the air of unwanted dust and allergens. They go about this in a number of ways; in addition to clearing away the dust and debris that commonly haunts air ducts, the staff also investigates often overlooked sources of allergens and mold, such as the coils of air conditioners. Upholstery and carpeting—common havens for dust and pollen—get thorough cleanings with nontoxic, biodegradable cleansers. Additionally, the team unclogs dryer vents of lint, preventing hazardous overheating that can lead to house fires and towels that dry you off way too quickly.
6757 Arapaho Rd., #711-299
Dallas
Texas
US
972-404-8875
---