Shopping in Fayetteville
---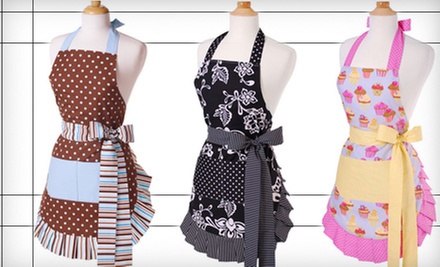 ---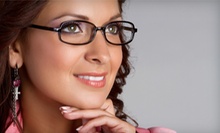 Custom lenses nestle into Gucci, Tag Heuer & Banana Republic frames, with one-year warranties available & lifetime cleanses & alignments
Use Today 9:00am - 1:00pm
---
Recommended Shopping by Groupon Customers
---
With winter escaping like a bag of spilled gravy, now is the ideal time to throw open the windows and get home-care projects underway. Pick up a Steel Grip six-piece screwdriver set for $8.49, a VPT rip hammer for $6.29, and a whole bunch of screws, anchors, and bolts (prices vary), and you'll be ready to finally mount every buffalo nickel and steel penny in your coin collection. Illuminate the newfound décor with a 12-pack of Ace light bulbs ($21.48), the better to see by as you make use of a Wooster Painter's Choice roller kit ($10.49). If you need to match paint to a favorite coverlet or choose a hue that complements a pleather recliner, each store offers a paint-matching service free of charge. Get keys made, or clean a barnacle-encrusted carpet with the help of a carpet-cleaning machine.
3002 Randleman Rd.
Greensboro
North Carolina
Beth Massey is a double threat. Not only is she a framer with more than 15 years of experience, but she is also an artist and invokes her knowledge of art conservation on every piece she works with. She took care to draft expert team members for Wake Forest Art & Frame Shop, and they employ formal framing and design training to treat each assignment with equal emphasis on aesthetics and preservation. Beth and her staff channel their artistic experience into selecting the proper method for displaying each prized work of art, photo, or drawing of precious family heirloom tomatoes.
In addition to framing services, Wake Forest Art & Frame Shop also works closely with many local artists. During Art After Hours sessions, the artists present exhibits of their work or lead students in classes on painting or watercolors.
139 S White St.
Wake Forest
North Carolina
My Back Porch rewards deal-seekers by stocking gently used garments, accessories, and shoes from well-known brands, all of which undergo a thorough selection process to ensure they're in near-pristine condition. The shop invites leisurely browsing with its cheerful red and yellow walls and bright lighting, which illuminates the Ralph Lauren and Hollister tags peeking from shirt collars and the stitched names of Coach and Vera Bradley emblazoned across purse linings. Glass jewelry counters glint with a collection of earrings and necklaces, and leopard-print chairs face racks of shoes, beckoning guests to sit and ponder which pair of heels would work best for aerating their lawns.
515 Broad St,
Fuquay-Varina
North Carolina
919-552-9344
Runners are different. Different from non-runners and different from each other. Raleigh Running Outfitters' Jim Micheels understands this uniqueness. With more than 25 years of running experience and over 20 marathons under his belt, Jim is well versed in the art of motion. In return, Jim and his staff of running experts provide customers with the latest gear and technology to keep moving until someone completes the first Transatlantic marathon.
Inside the athletic outfitter, shelves brim with more than 60 styles of running shoes, along with racks of shorts, jackets, and shirts that keep body temperatures regulated. A video gait analysis system tracks customers' leg movement to analyze their stride, ankle motion, and foot strike.
2773 NC Highway 55
Cary
North Carolina
919-362-8282
Before stepping onto the ice or the baseball diamond, members of the Carolina Hurricanes and the Durham Bulls pay a visit to Drs. Michael Peters and Jason Price of Eye Care Associates, who have provided top-notch eyeglasses, contact lenses, and eye exams for nearly 35 years. The vision specialists help rid blurriness from pucks, balls, and signs held by adoring fans. When they're not gazing into the eyes of athletes, they and their fellow doctors at a network of clinics stay busy correcting the vision of seniors, children, and adults. The company topped Indy Week's 2012 Readers' Choice poll for best optometrists in the area and received a Standing Ovation award as the best eyecare center in the Triangle in 2012 from readers of Metro Magazine.
11088 Highway 15-501
Aberdeen
North Carolina
910-693-1226
Once Upon a Child is a kid-friendly marketplace where parents can buy and sell gently used children's apparel, toys, equipment, and furniture. Each store recruits a team of buyers that carefully reviews potential merchandise and ensures that every item that goes on sale meets the store's high standards for style, safety, and resale condition. To ensure the safety of customers' little ones, the team stays up to date on the latest merchandise recalls and pores over each item with oversized magnifying glasses. As the beneficiaries of all this hard work, shoppers peruse brand-name merchandise sold at up to 70% off retail. Popular brands include Fisher-Price and Evenflo, and clothes boasting labels from Abercrombie, Levi's, and Carters range in sizes from babies through girls' size 16 and boys' size 20.
241 Crossroads Blvd.
Cary
North Carolina
919-851-9737
---