Finneytown, OH Health and Fitness
---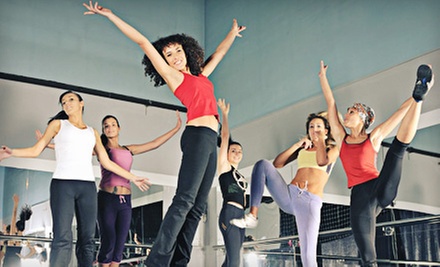 ---
Recommended Health & Fitness by Groupon Customers
---
Everybody's Health began in 1998 as Western Row Chiropractic and kept the moniker until 2004. It was then that owner Doctor of Chiropractic David Berring decided to expand it to a full-service wellness center that combined the best of traditional and alternative therapies, and catered to clients of all ages. Equipped with eight chiropractors, multiple licensed massage therapists, a reiki master, and hypnotherapist, the center's four locations continue to straighten spines and alleviate pain through quality chiropractic care, but can now extend their healing prowess to encompass everything from tension-reliving reflexology to exercise programs that focus on common problem areas such as the abs or elbows. The staff can also work to help patients improve their overall health by creating custom weight-loss strategies, and may recommend hypnosis as a way to heal personal problems or train the brain to remember to take its vitamins whenever the doorbell rings.
A green office, Everybody's Health is prides itself on being paperless, relying instead on the use of technology to collect patient information and glazed donuts to take the place of office sticky notes.
6213 Snider Rd.
Mason
Ohio
513-754-0050
When a painful condition made plantar fasciitis surgery an almost certain necessity, Dr. Carl Rafey sought help from a chiropractor. To his surprise, he was able to find relief without an invasive procedure, a twist of fate that propelled him into the doctorate program at Logan College of Chiropractic. Drs. Greg Washam and Keith Ripploh had similar experiences, which brought the three of them together at Rafey Chiropractic.
Now, the trio of doctors soothes muscles and works to improve general health with technology and a mastery of chiropractic techniques. After they examine clients' spines and test their ability to turn, bend, and touch their toes without reciting nursery rhymes, they nudge vertebrae into place and offer helpful tips about nutrition and exercise. Massage therapists also aid with relaxation and therapeutic techniques.
3377 Compton Rd., Suite 130
Cincinnati
Ohio
513-276-4130
During Dr. Peter McKenna's ascent from an undergraduate at Stanford University to an esteemed member of Cincinnati Magazine's roster of Top Docs, the board-certified surgeon racked up a degree from the Cincinnati College of Medicine, honed his craft in numerous residencies, and shared his expertise in the pages of medical journals and books. From inside the Cincinnati Institute of Plastic Surgery, the doctor doles out cosmetic enhancements to clients' breasts, bodies, and faces, evoking youth in clients' appearances so that they don't have to suggest their age by throwing tantrums in toy stores. Since Dr. McKenna has volunteered his time on medical outreach missions to fix cleft lips and palates in Brazil and has made monetary and medical contributions to numerous charities, his practice has improved the lives of people from all over the world.
10577 Montgomery Rd.
Cincinnati
Ohio
513-793-5772
Gary Hopkins can divide his mid-20s in two parts: the time before he discovered self-healing, and the time after he discovered self-healing. Before, overwhelming stress and overworking caused him to suffer from anxiety, insomnia, spinal misalignments, and gout. Then, he started meditating, practicing tai chi and energy healing, and taking natural supplements. Not only did these practices help remedy his ailments, but they also led him to a new career as an intuitive healer. Continuing these studies into his 30s, he added such holistic healing methods as Thai massage and reflexology to his regimen.
For more than 10 years, he's shared his knowledge through a private practice and at Light Path Discovery Center. He is dedicated to helping others conquer physical, psychological, and emotional issues with carefully honed skills and several bodywork methods he developed on his own. For those unable to visit him personally, Gary has penned two books— The Master Within and Axiatonal Integration —that guide readers as they attempt to unlock their happiness, which is usually kept in a safe and buried under their childhood home.
5207 Madison Rd.
Cincinnati
Ohio
513-520-9432
Doctor of Chiropractic Antonio Crisci has spent the past two decades not only relieving patients' back pain but also giving them the tools and knowledge to lead more active lives. With online wellness tips and exercise videos, he provides real-life solutions for daily issues, such as how to avoid muscular damage when talking on the phone or the best way to lift a 200-pound anvil. These tips work to supplement his in-office treatment plans, which could include spinal adjustments, electrical muscle stimulation, or therapeutic massages.
1081 State Rt. 28, Suite A
Milford
Ohio
Dr. Martin E. Burger strips doctors, pilots, athletes, and regular folk of the "four eyes" nickname with the help of laser-based refractive surgery. Dr. Burger draws upon more than 69,000 completed procedures and a residency in ophthalmology at Ohio University to complete procedures designed to remedy nearsightedness, farsightedness, or astigmatism. Using a specially chosen laser, Dr. Burger reshapes corneas to sharpen patients' vision.
8315 Beechmont Ave.
Cincinnati
Ohio
US
513-898-3393
---