Restaurants in Firestone
---
Recommended Restaurants by Groupon Customers
---
David "Red" Cohen knows it is an odd combination, but Red's Dogs & Donuts is all about serving his favorite two foods. Hebrew National hot dogs crackle warmly alongside andouille sausages and brats crafted from smoked elk, pheasant, bison, alligator, and other meats. Mole sauce, chili, jalapeños, pickled red onions, and other toppings turn the hot dogs into a feast for patrons or a nightmare for an actuary calculating napkin-insurance premiums. A frosted, sprinkled, filled, and powdered array of more than 60 donuts make use of Red's secret batter recipe, which substitutes in potato flour to add extra fluff and crunch to the house-made treats. The donuts don fixings including maple glaze and bacon, and belgian waffles sport cherries and whipped cream or a sausage-and-egg scramble drizzled in syrup.
2608 11th Ave.
Greeley
Colorado
970-353-2400
Within a rustic interior, the chefs at Cactus Jack's Saloon craft a menu's worth of casual pub eats, including burgers made from locally acquired ingredients. Outside, on an expansive, sunny deck with rows of picnic tables, servers transport patties made from all-natural Anderson beef and topped with a range of fixings, such as the Red Hot Mama's matronly jalapeños. The tavern hosts frequent events on its creek-side stage, such as live music, duet karaoke, and open-mic nights.
4651 Hwy. 73
Evergreen
Colorado
303-674-1564
From the break of dawn to the arrival of the witching hour, the hiss of the espresso machine and the aromas of fresh-brewed coffee and spicy chai tea permeate Alley Cat Coffee House's expansive space. Manning the counter 24 hours a day, the shop's friendly baristas never stop topping off cups with ginger tea—made from 5 pounds of fresh ginger—or melting rich Ghirardelli chocolate into mochas, lattes, or carefully positioned open mouths. Morning customers nibble on a healthful breakfast of oatmeal and fruit, and late-night visitors wash down turkey melts and hummus with a thick milkshake.
Alley Cat's interior is almost as diverse as its menu. A ceiling collage draws eyes upward to the colorful paintings of fish placed mere inches away from a photo of Mel Gibson chit-chatting on the phone. Beneath, sleek leather couches and plush chairs face traditional café seating. A separate room decked in simple earth tones makes an ideal study spot, fortified with wireless Internet, printing stations, and test answers carved into the tables.
120 West Laurel Street
Fort Collins
Colorado
970-495-0123
Victoria's Tiny Tea Room stages formal and casual outings fueled by sips of tea. Inside the cottage's tearooms, servers place teapots onto elegantly crafted table settings with candles and chicly folded napkins. They host breakfast and brunch teas for early-bird socials, high teas for predinner gatherings, and royal teas for homesick court jesters. In addition to tea times, they invite groups for birthday parties and bridal showers and augment sipping sessions with pampering spa services, such as mani-pedis.
218 Oak Ave.
Eaton
Colorado
US
970-454-1517
---
---
Restaurant Deals - Recently Expired
---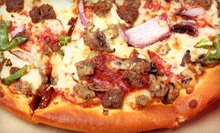 Italian favorites such as crispy pizzas, veal or chicken parmesan, calzones, and pasta
---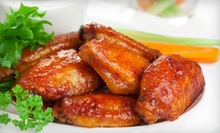 Boneless and bone-in wings cooked to order and brushed with your choice of more than 10 different sauces
---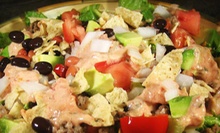 Grilled chicken with caramel-mustard glaze and fresh pineapple, heirloom salads, grilled Pacific salmon, and more
---
---