Fishers, IN Drs and Health Practioners
---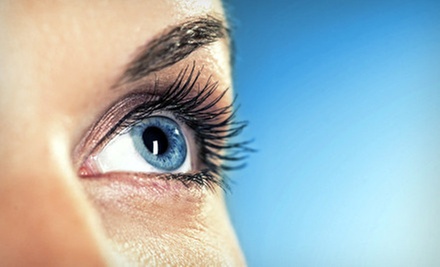 ---
Recommended Drs & Health Practitioners by Groupon Customers
---
Board-certified dentist Dr. Carmen Paez de Mendoza and her team at Bridgewater Dental Care provide a full range of dental services. From general procedures, such as exams and cleanings, to more specialized services, such as implants and veneers, the Bridgewater staff helps patients of all ages achieve their cosmetic and functional goals. Staff members also utilize the industry's latest technologies, including digital radiography and laser dentistry, and they do their part to boost the environment by maintaining a paperless office.
4728 Limerick Dr., Suite A
Carmel
Indiana
317-581-1280
Athletes, local celebrities, and average citizens entrust their eyes to Dr. George T. Frangieh. Perhaps it's because he's a board-certified ophthalmologist who has performed more than 10,000 LASIK surgeries in his career, or maybe it's because of his caring bedside manner. Dr. Frangieh's patients also enjoy advanced technology—he prefers to use an all-laser LASIK technique to ensure greater precision than that afforded by blades or blinking into a flashlight beam. Should visitors seek more routine ocular care, eye exams and glasses are also available onsite.
10401 North Meridian Street, Suite 300, Suite 300
Indianapolis
Indiana
US
317-899-9899
The Gonstead concept of chiropractic is based on a simple, clear idea: like any structure, the body has a foundation. The Gonstead method, an advanced technique practiced at Grant Family Chiropractic, directly addresses the body's foundation—the pelvic girdle. Balance in this region leads to stability and balance in the spine, which leads to being able to stand, walk, and topple someone over in order to take over their hopscotch game. Using this method, along with other techniques and treatments, Doctor of Chiropractic Pamela Grant helps to move her clients toward better health. She works alongside licensed massage therapist Adam Johnson, who also aims to provide relief for beleaguered bodies through various massage techniques.
585 Sheridan Rd.
Noblesville
Indiana
317-219-0354
For Dr. Michele Zormeier, one board certification simply was not enough to become a cosmetic surgeon in the fields she most desired—anti-aging and wellness medicine. She holds accreditation from both the American Academy of Facial Plastic and Reconstructive Surgery and the American Board of Otolaryngology for head and neck surgery to practice both fields from her eponymous cosmetic-surgery center. Some of her most popular procedures are eyelid lifts and face-lifts, but she complements these surgical procedures with less invasive enhancements. She can give faces a radiant glow by treating skin with custom chemical peels or by hiring helicopters to follow them with a 4,000-watt searchlight. The staff at Zormeier Cosmetic Surgery & Longevity Center also masters laser technologies that remove unwanted hair, erase wrinkles, and soften the appearance of scars, and Dr. Zormeier helps hide signs of aging with injectable dermal fillers and Botox.
11862 Olio Rd.
Fishers
Indiana
The practitioners at NRI Clinic for Complementary Medicine, PC specialize in integrating biomedical and natural therapies to enhance patients' appearance and well-being. At first-time appointments, therapists perform a 45- to 60-minute consultation, which may include a comprehensive medical review and physical exam that examines organ function and ability not to yell into a stethoscope. Practitioners then create an individualized treatment program for each client, recommending therapies ranging from hormone replacement to detoxification programs. Additionally, the clinic's specialists can assist with weight loss, fatigue, and sleep issues.
9135 N Meridian St., Suite B9
Indianapolis
Indiana
317-575-1111
---