Restaurants in Fitchburg
---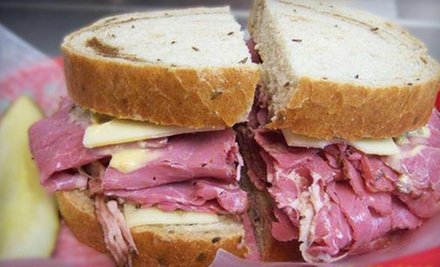 ---
Recommended Restaurants by Groupon Customers
---
Dexter's Pub is dedicated to providing a diverse selection of high-quality beers on tap and in the bottle. Selections change frequently to reflect the season and preferences of the customers and staff. Enjoy a local ale or porter, or soak in summer with a light lager. Once your stomach is hoppy and joyful, look to Dexter's menu for a culinary cohort of delicious selections. The menu boasts homemade soups ($2.29–$2.99), salads ($2.95–$7.49), burgers (build-your-own and other specialty burgers start at $5.49, veggie burgers at $5), sandwiches ($2.50–$7.75), pizzas (starting at $5.99), and more. If these selections don't fill your bottomless torso purse, come back on Saturday for prime-rib night ($13.99–$15.99), which offers local prime rib from Knoche's butcher shop in Middleton.
301 North St.
Madison
Wisconsin
Named for the famous city on the island of Java, Bandung is the only Indonesian restaurant in Madison—and one of only a handful in the Midwest. Specializing in traditional Indonesian recipes as well as fusion dishes, Bandung offers vegetarian- and carnivore-friendly menu items to perk up mouth bungalows with flavorful furnishings. Start off with appetizers such as the krupuk bawang putih (garlic chips made with tapioca flour, $1.25) and pangsit goreng, which combines green onions and water chestnuts in a crispy wonton wrap with your choice of tofu ($4.25) or chicken and shrimp ($5.25). Main dishes include opor ayam, which bathes taste buds in a silky coconut broth containing bamboo shoots, lemongrass, and marinated chicken ($7.95 for lunch, $10.95 for dinner), and nasi goreng super, a super-powered fried rice that mixes garlic, candle nut, and shallots with sambal (a chili-based paste), veggies, and the meat of your choice ($7.95 for lunch, $10.95 for dinner). Nearly all dishes can be changed to accommodate allergy needs or vegan requests. During or after dinner, crack open your miniature party umbrellas to celebrate Bandung's new touch-screen cocktail menu and try the Long Island Thai tea ($6), which packs the same punch as a Long Island but is wrapped in creamy Thai tea for a bruise-free wallop.
600 Williamson St., Suite M
Madison
Wisconsin
608-255-6910
Madison's is an aptly named establishment dedicated to crafting a casual, comfy, and classic atmosphere full of good vibes and tasty comestibles. Sate burgeoning grumbles with upscale appetizers like coconut shrimp ($11) and goat-cheese crostini with caramelized onions ($9.75), or keep it classic with a helping of savory cheese curds ($7.75). Bask in the extensive menu en route to exquisite entrees by nibbling on portabella-and-prosciutto flatbread ($10.50), a flavor-packed barbecue-chicken-ranch salad ($8.75), or savory sandwiches such as the six-ounce grilled yellowfin ($13.50) or the bacon, guacamole, and pepper-jacked Isthmus burger ($9). The hearty entrees are as strapping and enjoyable as a forest jaunt atop Paul Bunyan's shoulders, and come in classically refined shapes like the 6-ounce tenderloin filet ($20), served with mashed potatoes, or the salmon piccata ($16), laid atop a bed of wild rice and drizzled in a white-wine cream sauce and capers.
119 N King St.
Madison
Wisconsin
Carefully balancing starter platters stacked with housemade cornbread and frozen margaritas, the servers at Casa del Sol wind their way through the tables on the outdoor deck overlooking the water. As diners dig into burritos, the flavors of chicken or carnitas meld with garnishes of mango and pineapple or with ingredients from one of four other unique burritos. Meat dishes span many styles, from pork-loin medallions with garlic-adobo sauce to enchiladas verdes with a choice of meat or cheese filling. The inside dining area's bright yellow and purple walls adorned with paintings of whirling dancers complement the bright flavors of the dishes, often delicately evoked by cilantro, poblano chili pepper, or guacamole.
3040 Cahill Main Rd.
Fitchburg
Wisconsin
Like many Mexicans, owner Antonio Estrada considers himself a Mestiza, which means that his lineage consists of both European and American Indian people from many different regions. To pay homage to this eclectic heritage, he not only draws upon traditional family recipes from his own family, but from culinary traditions all around Mexico. Using fresh ingredients, the chefs at La Mestiza craft a lineup of classic dishes, including poblano and cheese quesadillas and juicy carne asada steaks. To add to the authenticity, they make their own homemade tortilla chips and tamales the old-fashioned way—forging them in the searing, cauldron-like trumpet bells of ancient Mariachi bands.
The festive dining room's warm orange and yellow walls serve as roosts for pieces of art, which gaze down at flower-topped tables illuminated by hanging lights.
121 E Main St.
Madison
Wisconsin
The menu at Pancake Cafe is impressive—almost as impressive as their nine straight awards for Best Breakfast in Madison Magazine's Best of Madison. For breakfast, the staff serves home-style meals such as oven-baked omelets or house-made biscuits and gravy. The eatery's namesake comes in unexpected varieties, including an award-winning apple pancake that's baked for 20 minutes with fresh fruit, baker's sugar, and Sinkiang cinnamon glaze. Pancake Cafe also whips up gluten-free versions and an old-fashioned potato pancake capped with applesauce or sour cream. They even squeeze fresh orange juice by wringing out a traffic cone as aggressively as possible. At lunch, servers put the waffles down for a nap and begin presenting plates of white-albacore tuna melts, Angus burgers, and Chicago-style italian beef sandwiches.
6220 Nesbitt Rd.
Fitchburg
Wisconsin
608-334-3807
---
---
Restaurant Deals - Recently Expired
---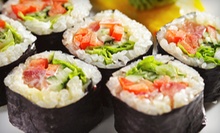 Korean-style steaks, ginger-soy marinated tuna, pineapple fried rice, and maki rolls
---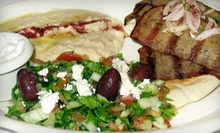 Creamy hummus and baba ghanouj kick off meals of beef shawarma, gyro sandwiches, and lamb shish kebabs
---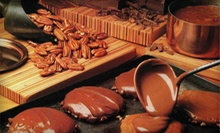 Browse a selection of handmade english toffees and nut clusters or bags of caramel and cheese popcorn in-store or online
---
---