Things to Do in Floral Park
---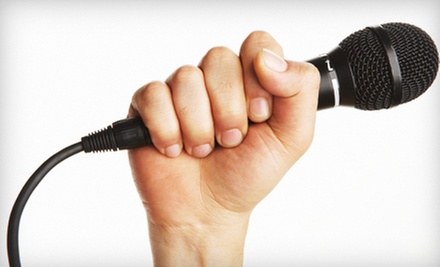 ---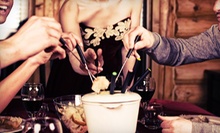 Champagne bubbles tickle the throats of guests who submerge fresh fruit into pots of liquid cheese or cocoa in this classy, laid-back lounge
Use Sunday 4:00pm - 10:00pm
---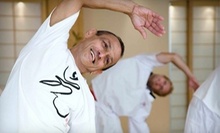 Use Tuesday 6:00am - 3:45pm
---
Recommended Things to Do by Groupon Customers
---
Circumcise Me is the hilarious autobiographical story of Yisrael Campbell, born "Christopher Campbell" and raised in a Catholic family in Philadelphia. After struggling with substance abuse as a teenager, Campbell went sober, converted to Judaism, and eventually moved to Jerusalem. It's a powerful story packed with loads of laughs, with a title that will probably leave a lot of dudes shifting uncomfortably in their seats between chortles and chuckles. The show was written and is performed by Campbell, and it is directed by Sam Gold.
45 Bleeker Street
New York
New York
Ripley's Believe It or Not! Times Square winds visitors through twisted halls housing more than 500 artifacts of whimsy, horror, curiosity, and intrigue. Along self-guided tours of the Odditorium, groups of awestruck wanderers interact gaze upon a two-headed cow, an albino giraffe, and the skeleton of a giant crocodile while perusing more than 20 themed galleries. Pickled heads stare out of jars and medieval torture devices such as dot-matrix printers hang from the ceiling while an authentic hunk of the Berlin wall stands in remembrance of the time it got to meet David Hasselhoff.
Outside, beneath the marquee, guests witness the antics of performers swallowing swords, breathing fire, and pushing the limits of the human body. Back inside, guests navigate Ripley's laser maze, contorting and slithering through a room crisscrossed with green lasers. The playhouse of eccentricities—a birthday-party hot spot—and its Odd Shop stock enough insect candy and one-eyed stuffed canines to feed a pet clown for months.
234 W 42nd St.
Manhattan
New York
212-398-3133
Climbers of all ages and skill levels scamper across roughly 22,000 square feet of climbable space inside Brooklyn Boulders's rock-climbing gym. A dedicated route-setting staff organizes color-coded problems on craggy, angled top-rope walls as well as bouldering walls that reach up to 15 feet, on which climbers scramble as nimbly as mountain goats or fall from safely onto 12-inch pads. To help visitors master these walls, seasoned instructors train them in three basic types of climbing: bouldering, top-rope climbing, or lead climbing—and also test them for a mandatory lead-climbing certification. They teach these skills through classes such as the peak-performance program, which combines seven courses in lead climbing, bouldering, and cross-training to accelerate students' learning. To ease stressed muscles and promote calm reflection, staffers also lead all-ages yoga lessons and monthly yoga workshops.
Brooklyn Boulders also injects creativity into its special events, which encourage visitors to climb in costume around Halloween and take part in competitions during which they pretend the floor has turned to lava. Staffers also invite local graffiti artists to display their murals inside, work to preserve regional climbing areas by partnering with Access Fund, and coordinate programs through its BKB Foundation—a nonprofit that introduces rock climbing to kids and adults.
575 Degraw St.
Brooklyn
New York
---