Things to Do in Floral Park
---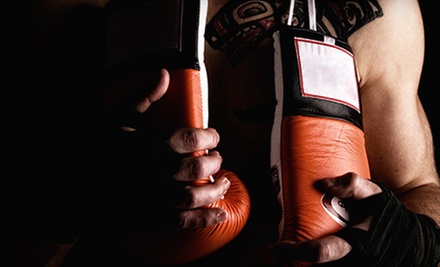 ---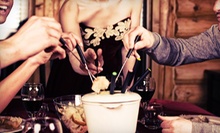 Champagne bubbles tickle the throats of guests who submerge fresh fruit into pots of liquid cheese or cocoa in this classy, laid-back lounge
Use Saturday 4:00pm - 11:00pm
---
Recommended Things to Do by Groupon Customers
---
In 1820, before the dawn of New York's public library system, a group of city merchants began a circulating collection of books. Now part of The Center for Fiction, that collection has grown to include more than 85,000 titles of classic and contemporary fiction, as well as literary journals and magazines.
Though readers can enjoy these works in the quiet of the eight-story building's second floor reading room, The Center for Fiction is far from a simple library. Authors, critics, and professors encourage guests to embrace reading's social aspect through reading groups on contemporary and classic works. More than 60 yearly literary events also dot the center's schedule, inviting more than 100 writers to read and discuss their craft. Afterward, intimate, informal receptions afford readers and writers a chance to casually chat about their work or discuss the latest experimental punctuation marks.
Along with stimulating fiction readers, the nonprofit supports fiction writers with a slew of resources, from studios on the building's top floor to fellowship opportunities for emerging New York talent. Evening workshops invite writers of all levels to study MFA-level topics under seasoned faculty and bestselling authors, who cover everything from structuring stories to crafting a stronger narrative voice.
17 E 47th St.
New York
New York
Helmed by owners with professional dance experience, Pilates Shop/Yoga Garage forges steely abdominals and razor-sharp focus with intimately sized Pilates sessions. The 55-minute classes give instructors a venue for conducting kinesthetic symphonies of harmoniously arching sinews. Small groups of no more than five students work through a choreographed regimen that includes mat work, reformers, and learning the perfect sweater-folding technique. Instructors pay careful attention to each individual, helping hone students' mastery of the laser-focused concentration and meticulously controlled motions that characterize Pilates. Armed with an understanding of proper form, students can begin to improve their posture and balance and bolster the mental focus needed to solve hieroglyphic crossword puzzles.
2805 Broadway
Manhattan
New York
212-316-9164
Circumcise Me is the hilarious autobiographical story of Yisrael Campbell, born "Christopher Campbell" and raised in a Catholic family in Philadelphia. After struggling with substance abuse as a teenager, Campbell went sober, converted to Judaism, and eventually moved to Jerusalem. It's a powerful story packed with loads of laughs, with a title that will probably leave a lot of dudes shifting uncomfortably in their seats between chortles and chuckles. The show was written and is performed by Campbell, and it is directed by Sam Gold.
45 Bleeker Street
New York
New York
Ripley's Believe It or Not! Times Square winds visitors through twisted halls housing more than 500 artifacts of whimsy, horror, curiosity, and intrigue. Along self-guided tours of the Odditorium, groups of awestruck wanderers interact gaze upon a two-headed cow, an albino giraffe, and the skeleton of a giant crocodile while perusing more than 20 themed galleries. Pickled heads stare out of jars and medieval torture devices such as dot-matrix printers hang from the ceiling while an authentic hunk of the Berlin wall stands in remembrance of the time it got to meet David Hasselhoff.
Outside, beneath the marquee, guests witness the antics of performers swallowing swords, breathing fire, and pushing the limits of the human body. Back inside, guests navigate Ripley's laser maze, contorting and slithering through a room crisscrossed with green lasers. The playhouse of eccentricities—a birthday-party hot spot—and its Odd Shop stock enough insect candy and one-eyed stuffed canines to feed a pet clown for months.
234 W 42nd St.
Manhattan
New York
212-398-3133
---