Flowing Wells, AZ Beauty and Salons
---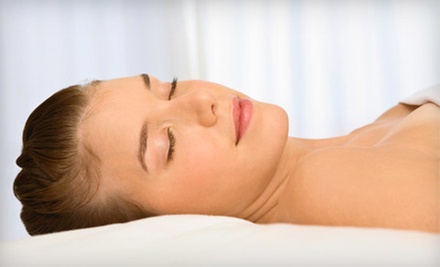 Flowing Well Neighborhood
---
Recommended Beauty by Groupon Customers
---
Lasting only a fraction of a second, a pulse of light flashes over skin. As the energy builds within specific targets—hair follicles, sun spots, spider veins—it triggers a transformation that helps patients attain clearer, smoother, and more youthful-looking skin. Trained at such professional cosmetic academies as the National Laser Institute, the technicians at Laser Bella deftly perform such image-enhancing procedures with carefully calibrated laser systems. Besides laser hair removal and fractional laser therapy—designed to diminish stretch marks—light-slingers also aim to reduce the appearance of pigmented and vascular lesions during photofacial sessions.
1661 W Prince Rd., Suite 101
Tucson
Arizona
520-495-4059
When it comes to permanent makeup, Janet Nodine isn't just savvy—she's certified. Already an experienced cosmetician, Janet picked up multiple credentials from the American Institute of Intradermal Cosmetics as she honed her ability to enhance lips, eyebrows, and lashes with natural pigments applied to the dermal layer of the skin. She also happens to be a certified nurse-midwife with a master of science in nursing, but her main focus at Lily Aesthetics remains complementing each client's skin and eye tone with suitable color palettes.
6080 N Oracle Rd., Suite A
Tucson
Arizona
The array of eyelash extension options at Lash Factor can be a little overwhelming—they include several different packages as well as add-ons such as mink lashes—which is why it's a good thing specialists hold 30-minute consultations before each service. During this time, they help clients select the proper length and hue from the studio's collection of faux lashes, which are delicately curled with a tapered tip to mimic natural lashes. The techs then individually adhere each extension to the eyelid's original fringe as clients chat them up or kick back with their iPods for quick snoozes. All faux strands cling to the pre-existing lashes for the duration of the natural lashes' growth cycle (up to two months) and, being water-resistant, they can endure swimming, crying, and backstroking through a pool of tears.
2012 E Broadway Blvd., Floor 2, Suite 210-212
Tucson
Arizona
520-261-9082
At Blush Permanent Makeup, Michele Konitzer pursues a personal passion for highlighting each client's natural beauty. Her steady hands amplify facial features with the gentle SofTap method, a skill she also shows off while working as a trainer for the company. After she dots the epidermis with the ultradurable pigment, bolder lashes can better fan the flames of desire, and shaded brows can alternate between arching elegantly and compulsively communicating the "M" in Morse code. Michele also flexes her varied cosmetic expertise as she performs teeth-whitening treatments and hangs full, flirty faux lashes over both eyelids in 40 minutes.
2604 N Stone Ave.
Tucson
Arizona
520-400-8009
Led by owner Dr. Armando Gonzalez, the team of clinicians and technicians at Resolutions Medical Spa use state-of-the-art technology to revitalize both skin and body. In order to restore youthful looks lost to time or under sofa-seat cushions, techs use approaches such as fractional CO2, Botox, and chemical peels to combat wrinkles. They also blast away unwanted hair with laser hair-removal sessions, and customize weight-loss plans to help clients drop extra pounds. To bolster these beauty services, massage therapists are on hand to quiet complaining muscles with Swedish, deep-tissue, and prenatal techniques.
7930 N Oracle Rd.
Oro Valley
Arizona
520-219-3301
Ornate chandeliers hang from sleek metal rafters at From Within MedSpa, a complementary pairing that echoes Charlene and Fred Williams's blend of Eastern and Western healing philosophies. Fred helms the Eastern-style services, performing chakra balancing, reiki therapy, and jin shin jyutsu to remove swallowed Legos and other roadblocks from energy pathways. Charlene, a registered nurse who's received advanced training from the Esthetic Skin Institute, relies on Western approaches to attend to beauty concerns. She helps smooth away fine lines with dermal fillers and chemical peels, and she contours physiques with HCG weight-loss programs. In addition to one-on-one appointments, the med spa routinely hosts wedding or Botox parties.
6097 E Grant Rd.
Tucson
Arizona
US
---