Shopping in Forest Acres
---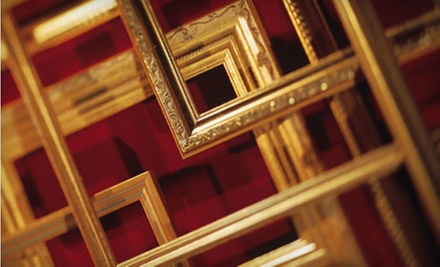 ---
Recommended Shopping by Groupon Customers
---
Doctors David J. Matthews and Jeffery S. Pockl helm Devine Eyes, a comprehensive optical boutique with a staff fluent in Spanish and English. After graduating from Southern College of Optometry in Memphis in '94 and '93, respectively, the doctors went their separate ways; Dr. Matthews worked on treating patients with glaucoma in Georgetown, and Dr. Pockl worked as a staff optometrist in the U.S. Army, examining peepers and equipping them with lasers. The two decided to partner up in 2003 and open Devine Eyes, where they perform comprehensive eye exams, treat eye diseases, and recommend luxury frames from brands such as Fendi and Prada.
2421 Devine St.
Columbia
South Carolina
Philip Reese always looks forward to summer, a time when local lawns transform into green canvases for the pointillism of bright flowers and the watercolor strokes of a tree blowing in the breeze. For more than 25 years, his nursery has helped lawns—and even cubicles and windowsills—achieve this artful metamorphosis by sourcing more than 600 varieties of indoor and outdoor plants. Seasonal plants, from summer's fragrant flowers to fall's fresh herbs, ship in batches from the greenhouse's central Florida office, which has access to more than 8,000 nurseries and some of the healthiest known plants in the Milky Way. The nursery also raises landscape plants ranging from 4-inch shrubs to 16-foot palm trees.
In addition to their verdant inventory, Reese's Plants is dedicated to assembling a staff of green-thumbed folks who can help customers plant container gardens, design landscapes, and troubleshoot plant woes. They also watch over a stock of rental plants, which they've lent out to such notable events as the South Carolina Governor's Inaugural Ball, the visit of Pope John Paul II in 1987, and the annual gala for honeybees.:m]]
10418 Wilson Blvd.
Blythewood
South Carolina
803-691-3035
It takes Lord Eye Center's opticians one hour to produce a pair of prescription glasses. Working at an onsite lab, they fit frames from more than 30 designers, using an electronic tracing device to render the thinnest lenses possible. The shop's optometrists can also prescribe various types of contact lenses, from continuous wear and disposable to bifocals and colored lenses. Dr. Whit Lord, owner of Lord Eye Center, scouts out the latest cornea-hugging designs as a member of several advisory panels for contact-lens manufacturers.
3440 Wrightsboro Rd.
Augusta
Georgia
706-733-0020
With locations in 10 states across America, Stanton Optical helps clients everywhere from Georgia to California achieve better vision. Its shelves are stocked with more than 3,000 frames and sunglasses from high-end brands, including Coach, Calvin Klein, and Armani. Full-service on-site labs help optometrists immediately craft glasses and tend to monocle-cloning experiments without the delay of sending eyewear elsewhere.
3899 Washington Rd.
Augusta
Georgia
706-955-7405
The mechanics at Cycle Center outfit bike enthusiasts with custom equipment fittings, expert tune-ups, and a rolling stock of more than 500 bicycles dispersed between the company's two locations. In the interest of both safety and performance, the team makes sure all bikes are carefully assembled and tuned up before the rubber meets the road. They also stock an impressive lineup of apparel and gear, from air pumps that keep tires aptly inflated to helmets that keep heads more protected than a presidential motorcade covered in mosquito netting. In-stock brands include Fuji, Cannondale, and Dahon, a manufacturer renowned for its revolutionary folding bikes.
1001 Harden Street
Columbia
South Carolina
US
803-256-0557
The Cigar Box equips patrons with all the necessary tobacco, accessories, and space for enjoying a stogie stag or a few drags with friends. Customers can select from more than 50 brand name cigars, such as CAO, Alec Bradley, and Romeo y Julieta, alongside clove cigarettes and pipe tobacco. Cutters, ashtrays, and humidors ensure cleanliness and quality taste for each smoking session. After pairing their smoke with a beer poured by The Cigar Box's barkeepers, guests sink into the facility's leather couches, admire its wood paneling, or watch foreign films with smoke-signal subtitles on a big-screen TV.
2910 Rosewood Dr.
Columbia
South Carolina
---