Shopping in Forest Grove
---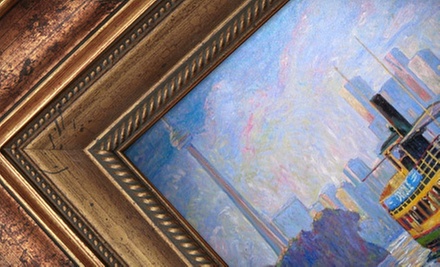 ---
Recommended Shopping by Groupon Customers
---
Today's deal gets you $50 worth of lovely home furnishings for $25 at Sofa Table Chair. Whatever interior decoration it is you lack, Sofa Table Chair will spicy up your living room, family room, den, water closet, or danger room. Here are some of Cesar's decorating tips (and you know they come with a side of his outrageous personality!):
1916 Ne Broadway
Portland
Oregon
US
Against the breathtaking backdrop of Mt. Hood, you'll explore 20 gorgeous acres as you and your family hunt the deadliest prey of all—trees. When you find a pine-smelling beauty that meets the height requirement, chop it down after successfully answering the tree's cryptic riddle. Santa's helpers will help you load it and tie it to your car, and will throw in the baling and twine for free. They'll also treat you and your fam to hot cider and candy canes for a job well done. Six- to seven-foot Nobles start at $45, and 15-foot Nobles run about $90.
16710 S Gerber Rd
Oregon City
Oregon
US
Since feet don't possess opposable thumbs that are capable of lighting their own bonfires, it takes a dedicated pair of socks to warm them. Today's Groupon offers cozy hugs for your platforms with $30 worth of socks and accessories from Sock Dreams for $15. Repel negative foot fashion with a giant sock drawer full of wool socks, organic socks, leg warmers, and more to keep your bottom ends insulated.
8005 SE 13th Ave.
Portland
Oregon
US
For women, the online store features loud printed Betseyville totes ($88–$98), versatile zipper leggings from LnA ($108), and striped T-shirt dresses from Quiksilver ($68). Guys can try on printed tees by Kidrobot (about $40–$50 regularly priced) or a Tokidoki mix-tape watch ($145). Crayola-hued toys make clever cubicle companions or the perfect punchy present for a new friend you met in the wheel well of an airplane. Owner Nicole Whitesell also stocks the compact space with accessories including jewelry, watches, sunglasses, and handbags.
223 NE Russel St.
Portland
Oregon
Art speaks with a universal tongue, and that's why Indigo Traders seeks out ornamental accents from the Middle East. Indigo Traders and Indigo Bath both offer a plethora of striking, splashed-with-color products. Interior designers with a spirit of wanderlust can dress their living space with Indigo Trader's quality Mediterranean textiles hand-picked from overseas ventures, such as graceful Syrian silk duvet covers ($249 for a queen-size), embroidered pillows ($78), traditional Moroccan pottery ($25 and up), and more.
7878 SW Capitol Hwy.
Portland
Oregon
Become the king and queen of your own carnival by donning the Groucho glasses ($15/dozen) and a rhinestone tiara ($12.95), or for a more social get-together, prop up cardboard cutouts of Darth Vader and Marilyn Monroe ($33.95 each) as bouncers outside your exclusive mustache party (fake 'staches start at $1 each). Bachelorette-party games, such as the barroom scavenger hunt, and party favors including to-be bridal accoutrements, range from $9.95–$32.95 and up for a group of eight. Whatever the theme, 100% biodegradable helium-inflated balloons lend a buoyant hand to the festivities ($12.50 per dozen). The Lippman Company's stock of giant fake diamonds ($9.95/dozen) can make a lifelong dream of wooing a giant inflatable Paul Bunyan come true.
50 SE Yamhill St
Portland
Oregon
---