Fort Collins Drs and Health Practioners
---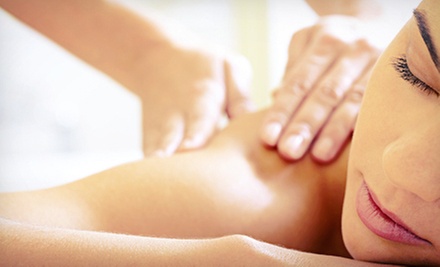 ---
Drs & Health Practitioners Deals
---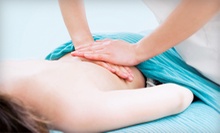 Doctor of chiropractic performs thorough exam to discover the cause of pain before applying massage therapy to relieve the discomfort
---
Recommended Drs & Health Practitioners by Groupon Customers
---
For Dr. Bruce R. Clark, prevention is key. One missed cavity or undiagnosed gum condition can mean the difference between simple, straightforward treatments and expensive, painful procedures down the road. Relying on his more than 16 years of experience and a friendly, professional staff, Dr. Clark forges enduring patient-doctor relationships that he hopes will lead to lifelong dental health. To do this, Dr. Clark follows the guiding principle of patient communication and education, taking time to thoroughly explain treatment options and expectations before administering any procedure. Dr. Bruce often orchestrates treatments with specialists in dental implants, orthodontics, and restorative procedures so that patients can ensure they are getting the best possible care, whether getting a bridge repaired or tattooing their incisors with reminders to floss.
2550 Stover St., Bldg. E, Suite 102
Fort Collins
Colorado
970-498-8607
When Doctor of Chiropractic Jeremy Overholt is not enjoying activities such as mountain-trail runs, marathons, or keeping up with his energetic family, he's at Inner Vitality Chiropractic helping others reach optimal health so they may pursue their own hobbies. Dr. Overholt is passionate about clearing away obstacles getting in the way of experiencing life, whether by removing nerve interference through chiropractic adjustments, or by counseling patients on how to move, think, and eat well. Massage Therapist Gretchen Gilmore is also on hand to complement adjustments with six types of soothing massage modalities.
1112 Oakridge Dr.
Fort Collins
Colorado
970-226-6556
Chris Gubbels, doctor of chiropractic, inspires patients to take charge of their own backbones by teaching them about their bodies through tests and exercises. In his free time, he keeps his own physique in prime condition by entering CrossFit competitions and reinforcing his skeleton with iron rivets. Certified weight-loss coach Darcy Gavaldon heads up a slimming program designed to eliminate fat without shrinking muscle mass.
4103 Boardwalk Dr., Suite 202
Fort Collins
Colorado
970-207-4463
Giving back to the community is something board-certified dentist Dr. Thomas Allen has been doing for decades. From the four years he spent with the US military in Vietnam to the numerous charities––including Halloween Candy Buy Back and Operation Gratitude––he supports through his dental office, All Family Dentistry, his service is apparent. He even gives his time as a professor at the University of Colorado, teaching soon-to-be dentists the techniques of modern dentistry and the tricks to changing a tire using only rubber bands meant for braces.
At All Family Dentistry, Dr. Allen and his skilled team enhance smiles with general and cosmetic dentistry, including crowns and bridges, Invisalign, and porcelain veneers. Advanced laser technology from Diagnodent helps promote safer dental procedures along with intraoral cameras, ultrasonic cleanings, and nitrous-oxide sedation. Each private treatment room comes affixed with a TV to help entertain and calm patients. Those experiencing high levels of anxiety can further be soothed with any of the office's anxiety-free options, including Dr. Allen singing songs in a choice voice.
373 W Drake Rd., Suite 10
Fort Collins
Colorado
970-223-0424
---