Fort Lauderdale Drs and Health Practioners
---
Drs & Health Practitioners Deals
---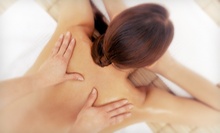 The gentle strokes and light pressures of a Swedish massage can increase circulation, stimulate the lymph system, and heal overused muscles
Use Monday 10:00am - 5:00pm
---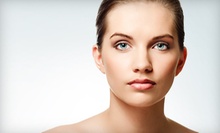 Sterile, microscopic bits of diamond abrade the top layer of skin, loosening dirt and dead skin cells, which are sucked away by a vacuum
Use Monday 8:00am - 4:00pm
---
Recommended Drs & Health Practitioners by Groupon Customers
---
True to its name, Vision World operates on a global scale within the field of optometry. Since 1981, Dr. Jeffrey Reisch and Dr. Mark Gendal have tackled everything from routine exams and contact-lens fittings to emergency treatments and pre- and post-LASIK care. Experience in pediatric and geriatric eyecare lets the duo outfit patients of all ages in designer frames from the likes of Betsey Johnson and Gucci.
2059 University Dr.
Coral Springs
Florida
954-753-1100
The staff of Terrific Smiles of the Palm Beaches and its presiding dentist, Dr. Miriam Rubano, keep their patients' smiles in pristine condition with a wide range of general and cosmetic dentistry services. Focused on providing preventive care, they offer routine cleanings, checkups, and oral-cancer screenings to ensure chompers and their surrounding gums are healthy enough to withstand even a postapocalyptic Spam diet. Their bevy of cosmetic services and noninvasive corrective procedures rejuvenates stained, crooked, or unevenly spaced teeth.
4799 N Federal Hwy.
Boca Raton
Florida
US
561-391-3311
At Visual Eyes at Mizner Park and Real Eyes on Atlantic Avenue, licensed optometrist Aaron Evans oversees full-service optometry centers and an inventory of more than 1,500 designer frames from makers such as Gucci, Ray-Ban, and Chanel. The staff uses state-of-the-art technology, including the optomap retinal scan, to examine eyes. The optomap produces full-color, high-definition images of the retina without dilating the eye, which can help reduce blurriness and sensitivity to light after the exam. The doctors prescribe appropriate lenses such as single-vision, bifocal, or progressive, with available add-ons such as Transitions lenses or scratch-resistant coatings. They also stock more than 400 varieties of sunglasses, enough for a gang of 50 spiders protect their eyes and look uniquely cool at the same time.
333 Plaza Real
Boca Raton
Florida
561-392-8383
In addition to treating common foot maladies such as broken bones and ingrown nails, Dr. Gary Wallach also conducts elective procedures. He combats the burning soles often associated with wearing high heels with injections of Sculptra, a solution typically used to ward off facial furrows. Other beauty injections fight in-shoe perspiration, and his Solecare regimen softens heels' tough candy shells. Pedicures at Coral Ridge Podiatry combine both a medical and spa experience, focusing equally on foot health and nail handsomeness during sessions performed with hospital-grade hygiene standards.
2737 E Oakland Park Blvd.
Fort Lauderdale
Florida
954-561-3338
Dr. Paul Sommer founded Boca Podiatry Group in 1993 after honing his craft at the New York College of Podiatric Medicine. At his practice, he treats any and all foot ailments, from bunions and hammertoes to more serious injuries that result from using toes as hammers, and he holds privileges at a local surgery center and hospital.
1353 W Palmetto Park Rd.
Boca Raton
Florida
561-750-3060
Dr. Roy Goodman, a member of the American Chiropractic Association with more than 15 years of private-practice experience, helms a team of professionals. Along with spine-aligning chiropractic services, the clinic offers physical therapy for clients of all ages who suffer from a variety of conditions and injuries. For relief after rigorous exercise routines or competitive Twister matches, firm strokes from a licensed massage therapist—who is fluent in Swedish, neuromuscular, medical, and Thai modalities—work to relax muscles and increase circulation.
2301 W Sample Rd., Bldg. 2, Suite 9A
Deerfield Beach
Florida
954-871-2536
---