Things to Do in Fort Lauderdale
---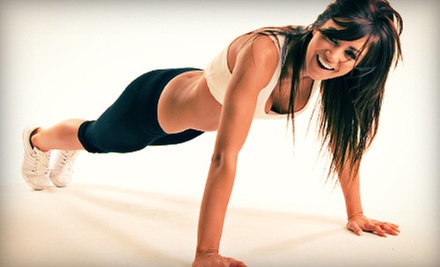 ---
Fort Lauderdale Things To Do Guide
International Swimming Hall of Fame
, an institution dedicated to preserving the history of water sports and to honoring the world's most talented swimmers—including recent inductee Michael Phelps. This aquatic shrine seems right at home in Fort Lauderdale, a water-lovers paradise where Venice-like canals unravel through the city and tree-lined beaches hug the Atlantic Ocean. Of course, you don't have to be an Olympic swimmer to appreciate a place where the average temperature is 82 degrees, and this beachside mecca offers no shortage of things to do by sea or by land. The best way to experience both simultaneously is to head to Fort Lauderdale Beach. Here, rollerbladers, cyclists, and casual strollers navigate the coastline's palm tree-lined promenade, set just steps away from the sunbaked sand and frothy waves. A day on the beach can include a number of activities, from volleyball and sun tanning to windsurfing or snorkeling, with breaks, perhaps, at the nearby shops and restaurants.
Cafe Del Mar
's outdoor patio is a great place to enjoy a sunset as warm ocean breezes complement the aromas of fresh gulf shrimp cocktails and drinks from the bar. Fort Lauderdale's beaches are great for ocean views, but for a view of the city itself, ditch the car and board a
water taxi
. Traveling inbound from the beach, these self-proclaimed trolleys-on-the-water float along the Intercoastal Waterway and New River towards downtown, stopping to let passengers off at taverns, restaurants, and shopping districts. One of the best places to shop is
Las Olas Boulevard
, located between downtown and the beach, and famous for the twinkling lights that light up its streets each night. Visitors can peruse the chic women's fashions at
Deborah James
and more than 60 other fashionable shops and then dine at one of the dozens of al fresco restaurants lining the boulevard. From there it's a quick water taxi ride to the
Riverwalk Arts and Entertainment Distric
t in Downtown Fort Lauderdale, home to the city's greatest cultural institutions. Audiophiles will lose themselves in the awe-inspiring acoustics of the
Florida Grand Opera
, while the curious can peek into the marvels on display at the
Museum of Discovery and Science
, where exhibits include a simulated ride in a rocket ship and the largest Atlantic coral reef in captivity. Need a break from all the sun? Take in a flick at the
Cinema Paradiso
, an arthouse theater stocked with three full bars and recently renovated with plush blue velvet seats from Paris. 
Fort Lauderdale's bike-sharing system lets cyclists check out a new blue bike at a public station for a nominal fee and drop it off at another station later.
Recommended Things to Do by Groupon Customers
---
At two locally owned locations, The Electric Bicycle Store team tends to a herd of battery-powered steeds that carry riders along the smooth pathways of South Florida. The shop stocks bikes by Pedego, Sanyo, Schwinn, Stromer, Trek, and others, and the staff helps outfit riders with accessories such as helmets and solar chargers. With rental packages, riders take to bike paths with helmets, lights, locks, chargers, and baskets that can fit a few pounds of spaghetti for midride snacks.
2599 N Federal Hwy.
Fort Lauderdale
Florida
954-565-0562
The instructors at American Dancesport Center are trained in 23 different styles of dance, from the elegant waltz to the lively merengue. Firmly believing that everyone has the potential to be a dancer, they welcome students of all ages and experience levels into their spacious, oak wood–floored studio. The seasoned instructors offer both private and group classes and host weekly practice parties with a live DJ.
23076 Sandalfoot Plaza Dr.
Boca Raton
Florida
Boca Raton Children's Museum, located inside a quaint home built by hand around 1913, unfurls an array of exhibits designed to feed children's creativity and enhance critical-thinking skills. Visitors venture to Dr. Dig's Back-Porch to learn about artifacts and fossils, stage dramas in a miniature theater with hand puppets, or head to the Faces Multicultural Room to play musical instruments and play dress-up with garments from around the world. They can also wheel pintsize shopping carts through a replica of Boca Raton's first grocery store, where orange juice was invented, or chart a course across the lawn's grasses aboard an outdoor pirate-ship fort. The museum has recently added a gift and snack shop, and also offers classes that teach nonverbal tots to use sign language and summer camps that provide opportunities for play and learning in a group setting.
498 Crawford Blvd.
Boca Raton
Florida
A Latte Fun Indoor Playground and Café brims with happy chatter, which drifts from regular classes, special events, and open playtime seven days a week.
Children frolic across multicolored carpeted floors in a 6,000-square-foot playroom, exploring climbing structures, foam pits, and a floor-level trampoline that is kept safe by rounded edges, extensive padding, and declawed teddy bears. The playground eschews video games, prize games, and violent toys, instead letting older children don animal costumes in the dress-up area, while toddlers younger than 2 romp in their own play pit and toy bins. Cool zephyrs of air conditioning sweep contented sighs away from zebra-print sofas or onyx-hued wooden tables, where adults peruse a gourmet café menu. A boutique toy store extends the center's positive attitude toward play into homes with a slew of unique gifts and rare and eclectic toys.
A private room reverberates with the youthful energy of A Latte Fun Indoor Playground and Café's classes, formal functions, and parties, which staff members provide with refreshments, cake, and decorations. At least two assistants remain on hand at kids' events to provide full setup, cleanup, and supervision to ward off squabbles that arise when imaginary friends show up wearing the same outfits.
5855 Wiles Rd.
Coral Springs
Florida
954-755-2000
On April 26-28, the Deerfield Beach Wine & Food Festival unites friends and neighbors with gourmet food, fine spirits, and live music from the tri-county region throughout a three-day celebration. When not hunkering down for starlit picnics or strolling through Quiet Waters Park, attendees can expand their palates with wine-and-food pairing workshops, an around-the-world tour of wines, and seminars by an international cadre of wineries. Showcasing the rich culinary heritage of the region, the food tastings run the gamut from hearty braised-beef dishes of English-pub fare to fresh seafood dishes of South Florida to fondue. Friday invites guests to a vineyard party backed by live music, where they dig into lavish four-course feasts accompanied by glasses of wine selected by professional sommeliers. On Saturday, ticket holders stroll through the park's scenic avenues to savor decadent chocolates, top-shelf wines from Europe and the Americas, and a spread of cuisine from local Mexican, Greek, American, Italian, and fusion restaurants. The Deerfield Beach Wine & Food Festival sends patrons off with a relaxing outdoor Sunday-morning brunch chock-full of fresh seafood catches, buffet stations of European breakfast fare, and bloody marys and mimosas. As guests nibble and sip to their hearts' content, they're serenaded by the dulcet tones of Gyorgy Lakatos.
E Camino Real & Federal Hwy.
Boca Raton
Florida
---