Fort Thomas, KY Health and Fitness
---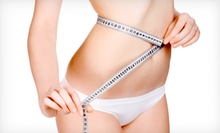 Fat-shrinking Zerona cold-laser treatments aim to reduce inches; a detoxification diet and supplements work to boost bodily health
---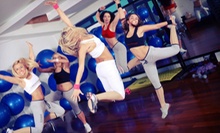 Seasoned instructors lead groups through high-energy, 55-minute cardio dance classes set to popular songs with easy-to-follow choreography
---
Recommended Health & Fitness by Groupon Customers
---
The doctors at NKY Weight Loss, a nutrition-based weight-loss facility owned and operated by physicians, help clients slim down with custom weight-loss programs. After listening carefully to each patient's goals and health histories, doctors create custom nutrition plans that increase protein intake and limit carb intake. They also suggest exercise programs to build fat-fighting muscle without having to bench-press the living room sofa. Additionally, doctors may prescribe appetite suppressants and recommend natural supplements in order to facilitate weight loss.:
20 Medical Village Dr.
Edgewood,
Kentucky
859-242-1542
In addition to its extensive list of fitness classes and well-furnished workout studio, Revolution Fitness harbors a community of patrons seeking a healthier lifestyle and the desire to attain that goal with the support and camaraderie of others. The studio's predominantly female client base takes advantage of 20 pieces of cardio equipment—such as the Cybex Arc Trainer—featuring personal TV screens and 80 channels of entertainment.
Group fitness rooms host sessions of TRX training or Pilates reformer as ladies peddle toward their ideal physique on one of 20 cycles in the spin room. Offering a personalized approach to fitness without the arduous task of teaching a treadmill to speak your name, Revolution's certified trainers inspire patrons to actualize their goals with one-on-one support and motivation. And to supplement, an onsite nutritionist balances the physical training with professional advice.
4642 Ridge Ave.
Cincinnati
Ohio
513-272-2345
Established in 1996 as Ohio's first certified Pilates studio, BodyMind Balance provides years of experience and knowledge for fitness-seeking students. BodyMind Balance's mat classes are taught in Classical Pilates style and conducted with nothing but a polished wood floor, a mat, and a lot of super-motivating eye contact. Beginner and advanced classes are available several times a week in the airy studio. Pilates strengthens, lengthens, and shapes the body by utilizing ancient Jedi techniques without the need for expensive, hair-singeing lightsabers and humid training on swamp planets. It also relieves stress, de-slouches one's posture, and increases lung capacity so that you can stop avoiding long sentences when you speak. This Groupon is also valid toward Gyrotonic group classes.
1940 Dana Ave.
Cincinnati
Ohio
---