Restaurants in Fort Thomas
---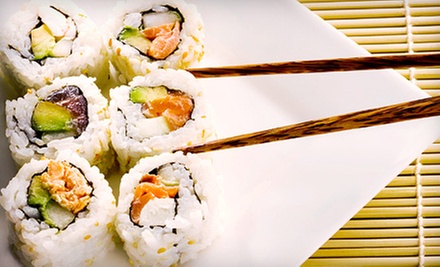 Central Business District
---
Recommended Restaurants by Groupon Customers
---
At Cafe Mediterranean, chefs strew tender chunks of lamb and beef with ribbons of virgin olive oil and fragrant spices. The menu spotlights seasonal fruits and veggies, saving them from dull fates as still-life models. Though recipes hail from Egypt, Morocco, and Lebanon, Turkish cuisine proves the chief focus: Turkish spices grace the shish and doner kebabs, and specialty Turkish beverages such as ayran cleanse palates and grant a break from arduous chewing.
7454 Beechmont Ave., Suite 303
Cincinnati
Ohio
Gilpin's lets their diners do the work, but only when it comes to thinking up and naming each of the shop's steamed sandwiches. After that, the kitchen staff gets to work creating the menu's 70+ sandwiches, burgers, pizzas, and hot dogs amid a casual atmosphere. It's so casual, in fact, that it's playful: the restaurant is outfitted with old school Nintendo, Atari, and PS2 systems. And though one isn't supposed to play with one's food, the chefs playfully fold their buttery breakfast croissants over piles of cooked eggs, turkey bacon, and pepper jack cheese.
During the afternoon and evening hours, the staff builds sandwiches on bialy bagels, pretzel buns, ciabatta bread, and gluten-free bread. They construct grilled cheeses from dill havarti and Doritos, pair veggies with hummus, and top piles of meats—from salami and bacon to roast beef—with hot sauce and garlic cream cheese. But sandwiches aren't the only food steamed by the team at Gilpins. To leave exteriors soft and the cheese perfectly melted, they also steam cheeseburgers, pizzas, and beef hot dogs. Gilpin's even incorporates food and beverages from many local suppliers, including coffee from Coffee Break Roasting Company—which, despite its name, does not send out comedians to make fun of employees during office hours.
37 E 7th St.
Cincinnati
Ohio
At It's Just Crepes, you're encouraged to eat with your hands. That's because every crepe on the menu is folded into what Soapbox Cincinnati calls "a convenient to-go style," eliminating the need for knives, forks, or tiny plate-side catapults. Instead, diners bite straight into the golden-brown bundles, which are stuffed with fillings both savory and sweet. The smoky BLT, for instance, oozes with pepperjack cheese and chipotle mayo, while sweet crepes pack in classic flavors such as Nutella, strawberries, and brown sugar. Utensils can come in handy, however, when attacking one of the eatery's fresh salads, which meld fresh spinach, chopped romaine, and other greens with diced veggies, cheese, dried fruit, and slices of meats.
Co-owner Keven Paizannoglou founded the first It's Just Crepes with his wife and partner, Karrah, after realizing how much he missed the crepes he'd enjoyed in his native Greece. Now, more than 20 employees serve up the delectable treats from three trendy dining spots decorated with blue and orange hues and contemporary white furnishings.
39 E Court St.
Cincinnati
Ohio
The chefs at Mt. Adams Pizza are more than happy to let you create your own pizza from their collection of more than 30 toppings—including buffalo chicken, gyro meat, vegan sausage, and roasted red peppers. But they've also engineered a selection of specialty pizzas, including the white Diablo Chicken pizza, which they load up with buffalo chicken, blue cheese, and jalapeño peppers. They can craft whole-wheat pizzas smothered in vegan cheese, as well as vegetarian-friendly pizzas. Gyros, calzones, and Italian-inspired hoagies round out the menu. The chefs keep cooking until 3 a.m. on Friday and Saturday, when college students are most in need of a study break.
1045 Saint Gregory St.
Cincinnati
Ohio
513-721-7111
As a young Lebanese man living in Cincinnati, Andy Hajjar found himself longing for the tahini, mint, and feta flavors of his family's home cooking. Once his mother and brother joined him in the US, the three of them decided to start a deli. Their corner establishment quickly burgeoned into an award-winning restaurant, Andy's Mediterranean Grill, where they continue to share family recipes without asking relatives to adopt every diner first. Their talent with seasoning lamb—which they grind, chop, marinate, and even serve tartar, if a diner orders in advance—landed Andy on WCPO Channel 9, where he showed the audience how to make lamb burgers. When preparing skewers of charbroiled tenderloin, cilantro-flavored sea scallops, and flatbread pizzas, the kitchen also relies on fresh ingredients and house marinades. Diners can also sip dozens of beers or wines, including some from Lebanon, Israel, and Turkey, as they relish the old-fashioned coziness of a wood-burning stove and the modern joys of a flat-screen television. On weekend evenings, belly dancers appear, and on any evening guests can lounge on black-and-red striped cushions in the wood-paneled hookah room. The Hajjars also sell marinades, salad dressing, and Turkish coffees through Andy's International Market, which helps customers stock the pantry in their own apartment, home, or sandcastle.
906 Nassau St.
Cincinnati
Ohio
At Embers, flames dance in a stacked-stone torch and gas lanterns, and atop the wicks of candles, all of which illuminate floral oil paintings and black-and-white photos of Cincinnati history. Just as the restaurant's name evokes images of fire, so too does its menu of steaks and chops aged for 28 days. The Filet Oscar arrives at the table with a king-crab crust–a touch that tips its hat toward the restaurant's seafood specialties. Seared scallops, grilled Scottish salmon, and broiled lobster tail grace the list, though the grill's flames bypass the extensive sushi selections. The staff recommends pairings with one of 11 signature cocktails or wines and beers from around the world.
8170 Montgomery Rd.
Cincinnati
Ohio
513-984-8090
---