Fort Washington, MD Outdoor Activities
---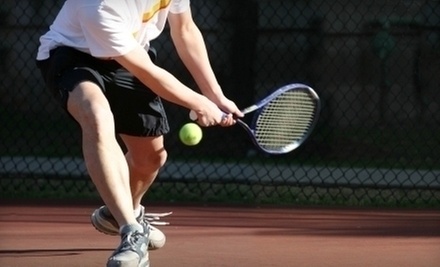 ---
Recommended Outdoor Activities by Groupon Customers
---
Decorated in lights, a yellow kayak stands upright outside the entrance of Jack's Boathouse, welcoming customers into the nearly 70-year-old business. Countless visitors— including Travel Channel's Samantha Brown— have dog-paddled their way to the boat house over the decades and taken kayaks, canoes, and standup paddleboards on winding journey's through Washington, DC.
The Potomac River forms a tranquil waterway past some of the capital's most famous locations. Whether on tours or self-guided paddles, boats can capture views of the Lincoln Memorial, the Washington Monument, and where the founding fathers played Marco Polo at Georgetown Harbor. As the sun sets, wildlife such as eagles and beavers join in on Jack's aquatic excursions.
3500 K St. NW
Washington
District of Columbia
US
Run by three generations of DC locals, Bike and Roll sends pedalers into the nation's modern and historical capitol. The depot rents bikes in partial and full day increments, outfitting sightseers and ETs with maps so they can undertake self-guided tours along the National Mall, which is lousy with landmarks. To break with the hustle—and should one be so inclined, the bustle—cyclists can explore one of the city's many meandering bike paths including the Capital Crescent Trail and Rock Creek Trail. The company's line of cruiser bikes, tandem bikes, and Trek comfort hybrids make for smooth rides along the flat terrain of the capital.
For a more itineraried experience, guided tours spirit groups through the historic sights. Local story-tellers regale cyclists with tales about the Capitol Building, Lincoln Memorial, the White House, and Mount Vernon, the home where George Washington lived after hatching from the egg incubated in the Statue of Liberty's torch.
1100 Pennsylvania Ave. NW
Washington
District of Columbia
202-842-2453
You'll be led in the ways of matching and loving under director Ron "Ald" McDonald, aka Tennis the Menace, aka the Count of Volley Cristo—a US Professional Tennis Association–certified coach and 35-year veteran of successful tennis-knowledge transmission. You'll be grouped with a handful of swingers at your own skill level, allowing you to reap the benefits of group training and assign each other catchy nicknames. Through fun drills and lightly competitive scrimmaging, you'll build on fundamentals and incorporate new flourishes into your victory dance.
501 N Roosevelt Blvd.
Falls Church
Virginia
DC Cruises allows adventuring sightseers to witness the nation's capital on the water, as only the ducklings of democracy have done. During the 90-minute Fall Foliage cruise, passengers drift past the colorful foliage surrounding the city's protected park areas and monuments, such as Washington's popsicle-stick sculpture of Betsy Ross. A complimentary cup of hot apple cider with cinnamon combats river chills alongside light snacks and beverages available for purchase onboard. DC Cruises' boats carry only 90 passengers, ensuring that everyone enjoys an intimate sightseeing experience without the mass overcrowding and mosh pits of many boat tours.
1300 Maine Ave. SW
Washington
Washington D.C.
At Sumner Fitness, a Titleist-certified instructor obtains a player's golf history and identifies swing problems using physical screening, golf biomechanics, and human eyes. With a golf dossier in hand, the links expert will create a program tailored to your needs and follow up your on-site evaluation with an email containing customized results to help enhance golf performance. By combining physical workouts with an improved technique, both weekend swingers and pros can maximize distance and accuracy.
4611-K Sangamore Road
Bethesda
Maryland
---