Foster City, CA Health and Fitness
---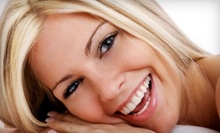 Dental professionals scour sullied serrations, examine oral caves & peer beneath surface layers with insightful x-rays
Use Today 9:00am - 1:00pm
---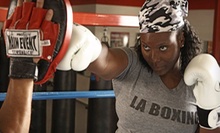 Use Today 6:15am - 9:15am
---
Recommended Health & Fitness by Groupon Customers
---
At Vitality Chiropractic Center, Doctor of Chiropractic Lisa Walsh runs her practice with an integrative philosophy, contending that all bodily systems are as tightly interconnected as the pieces of a Kevin Bacon jigsaw puzzle. Specializing in pediatric care, she calls upon her chiropractic education, as well as her studies in human biodynamics at UC–Berkeley, to dispense holistic treatments designed to treat imbalances of the structural, biochemical, and emotional nature.
2100 Carlmont Dr., Suite 3
Belmont
California
650-342-4623
A healthy mouth is a key component of a healthy lifestyle, according to the NIDCR. Without regular attention, the teeth and gums can develop easily preventable diseases, which leads to resentful mouthbones that are more likely to spitefully bite the inside of your cheeks. To spare patients from unnecessary pain and suffering, the dentists at Sunnyvale Smile Style will peer deep into your mouth for signs of trouble, take pictures of your teeth for Smile Style's yearbook, and address any concerns, pains, or existential ennui before degunking your charming chompers.
895 E Fremont Avenue , Suite 101
Sunnyvale
California
408-732-0220
Owner and instructor Christina Kish spent 15 years applying the skills she learned earning an M.B.A. to work in high-tech marketing and co-founding the DVD-delivery service NetFlix. Despite her achievements in business fields, she feels an even greater passion coaching others to meet their fitness goals and gain personal confidence. She now has a team of enthusiastic instructors who build students' flexibility and endurance in dynamic pole and aerial fabric-based workouts.
The 3,200-square-foot studio sports four aerial fabric, two corde lisse, and 12 aerial hammock mounts for indoor dangling and ten permanent, 20-foot poles for students to practice movement-based tricks, dance moves, and crime-fighting techniques. Instructors guide students through mid-air acrobatics on poles and aerial ropes, or blend yoga and Pilates into aerial hammock training. While most of Poletential's classes cater to women, aerial and power pole sessions also allow men to escape gravity's crushing bear hugs.
2682 Middlefield Road, Unit N
Redwood City
California
650-740-4329
---