Things to Do in Four Corners
---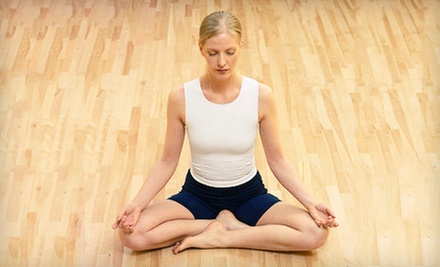 ---
Recommended Things to Do by Groupon Customers
---
Whereas Sheila grew up in a large city, reading books on horsemanship and dreaming of open trails, Jahn was practically born on the saddle, owning his first horse at 10 and fully training one by 17. Today, at Into The Wild Equine Adventures, the Hoovers—Sheila and Jahn are now married—share their lifelong passion by leading small-group trail rides along Oregon's miles of trails and naturally occurring treadmills, helping visitors connect with nature through both their surroundings and their steeds. As the head guide, Jahn provides every rider with personalized attention and works to ensure comfort by outfitting the mounts with foam-padded Australian saddles. Along with leading expeditions into verdant forests and snow-covered canyons, Into The Wild Equine Adventures serves as the only trail-riding company in the state of Oregon with permission to access the Monument Peak Trail System—12 miles of multiuse trails unfettered by motorized ATVs or steam-powered moose.:m]]
Into the Wild Trail Rides Gates School Rd. & Monument Peak Rd.
Gates
Oregon
503-586-8072
Adam Ball literally grew up on the water—he can't remember ever not living next to it, and most of his fondest memories involve being on the water with friends and family in some way. "If I go for three or four weeks without being on the water, I don't feel right," he said. Through happenstance, Adam's passion for the water transformed into a business. After discovering paddle rafting, he started taking out whoever would go with him: friends, coworkers, friends of coworkers who had a cousin who knew this guy who said his mailman mentioned something about wanting go rafting. Then people started calling to book group trips. And thus Adam became a business owner.
Today, he and his team of experienced guides take adventurers out onto North Santiam River, which drops 27 feet per mile as it races along the Cascade Mountains. Guides prepare guests for the Class II and III rapids—sporting nicknames such as Rock & Roll, Upper and Lower Escalator, and Jaws—which provide safe yet challenging obstacles for passengers of all skill levels. The river winds past sights that range from canyon walls to opulent homes. Wildlife sightings abound, such as osprey that swoop to snatch salmon, river otters that lounge on the shore, and duck and geese that ride alongside the boat through the rapids. A local rottweiler also makes regular appearances, lumbering down to the shore to bark and solicit lunch money.
140 N 1st Ave.
Mill City
Oregon
541-740-0692
The McKenzie River flows past some of Oregon's most awe-inspiring natural scenery—douglas fir–blanketed mountainsides, bald eagles diving to catch trout, and gargantuan boulders splitting the current into Class II and III rapids. Operating in partnership with the Willamette National Forest Service, the Oregon State Marine Board–licensed guides of All-Star Outfitters unveil these sights to visitors on both whitewater- and scenic rafting adventures. Additionally, guides equip outdoorsmen with fly or spinning rigs and guide them on fishing trips on the McKenzie River, Siuslaw River, and Lake Creek to catch rainbow and cutthroat trout, spring- and fall-run chinooks, and steelheads. The guides can also arrange lunch options for every outing, such as deli-style sandwiches, Wild West barbecue, or hot dogs on a hook.
Redeam on Location
Eugene
Oregon
541-914-2886
At Courthouse Athletic Club's six locations throughout the Salem area, the cheering of children and the warm pop of tennis balls against rackets fill the air. Stationary cycles, treadmills, basketball courts, and swimming pools help visitors to work toward fitness, train for triathlons, or teach a basketball to swim. Indoor and outdoor courts span the tennis center's grounds, hosting matches and instruction sessions in both sunny and snow-laden months. Training opportunities are available for children and adults, with private lessons and group sessions covering yoga, Zumba, Pilates, cardio, tennis, basketball, and swimming. Courthouse Athletic Club also hosts children's movie nights and a dance academy.
1379 Madison St. NE
Salem
Oregon
503-364-6262
At Albany Scuba, a team of aquanautic veterans hosts a variety of diving classes, certification courses, and diving excursions. The team gives students the benefit of one-on-one tutelage, tailoring their instruction to each student's rate of learning and prior experience, from seasoned divers to newbies who've never even had a glass of water dumped on their head before. Beginners are offered a chance to practice in a placid diving pool before taking to the open ocean, and all certified divers are welcome to join the team on regular excursions to nearby lakes and calamari petting zoos.
4255 Columbus St. SE
Albany
Oregon
800-960-5720
---