Franklin Park, PA Drs and Health Practioners
---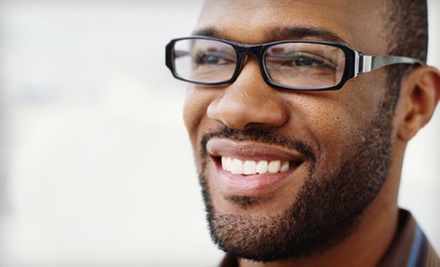 ---
Drs & Health Practitioners Deals
---
Recommended Drs & Health Practitioners by Groupon Customers
---
Doctor of Chiropractic Daniel Miller's chiropractic epiphany came at an early age, when a local doctor deftly swapped the chronic pain in his neck with a fervent desire to master the art of professional spine alignment. The doctor's stints treating the underprivileged of Fiji has instilled in him a devotion to providing each client with personalized, one-on-one care. Adept at alleviating aches from backs, shoulders, and antennas, Dr. Miller pairs his practiced adjustments with massage therapy from nimble-fingered staffers, who can oscillate between Swedish, deep-tissue, hot-stone, and pregnancy techniques.
342 Warrendale Rd.
Wexford
Pennsylvania
412-552-8071
Doctor of Chiropractic Shawn Richey strives to transform bodies at Chiropractic Family Health Center using chiropractic care and weight-loss treatments. Through spinal adjustments, massages, exercises, and nutritional counseling, he leads his patients down a path of wellness in his friendly, welcoming clinic. Dr. Richey, a specialist in sports chiropractics, helps analyze golf-swing biomechanics to improve swings and prevent injury, and he is the official chiropractor of the Pittsburgh Passion football team, which he treats without heckling or pointing foam fingers at players. He also helps bolster weight-loss efforts with Zerona laser treatments and the ChiroThin program's HCG supplements.
2591 Wexford-Bayne Rd., Suite 207
Sewickley
Pennsylvania
724-940-9000
Doctor of Chiropractic Eugene Goldberg takes a holistic approach to healthcare, conceiving of wellness as a combination of structural, nutritional, and emotional health. He puts this philosophy into practice at Wellness Associates, where he sleuths out potential agitators across the body in order to diagnose and correct ailments such as back pain, carpal-tunnel syndrome, or whiplash from trying to read the lips of a bobblehead doll. With the help of a team that shares his holistic philosophy, Dr, Goldberg implements a wide array of chiropractic techniques and adjustments. Among the center's many services are physical therapy, nutrition, and massage therapy, which work together to help promote a bodily system free of pain and diseases.
3322 Babcock Blvd.
Pittsburgh
Pennsylvania
412-367-3778
Pittsburgh native Jonathan Kohler doesn't just educate his patients; he helps the community understand dentistry. At the University of Pittsburgh School of Dental Medicine, he shares his knowledge of restorative dentistry with future dentists. He also regularly visits local grade schools and high schools, where he educates kids on proper brushing technique and explains why we can't taste the roof of our mouth. In the office, his staff share his friendly, upbeat attitude, guiding patients through cleanings and fillings while answering questions and keeping them comfy.
51 N Balph Ave.
Pittsburgh
Pennsylvania
US
412-761-1919
A physical therapy and holistic health center, Balance for Wellness, Inc. uses hands-on, personalized care to help each client escape the grips of chronic pain. The practitioners use varied techniques depending on each client's specific needs, recommending infrared-sauna sessions for detoxification and weight loss and reiki therapy for energy imbalances in humans, pets, and unstable nuclear reactors.
158 Brickyard Rd., Suite 400
Mars
Pennsylvania
US
724-687-0731
Certified Cymatherapy practitioner Stefanie L. Ku aims to restore health and balance to the body by working with the natural vibrations of cells within different bodily systems. During sound therapy, she combines voice, tuning fork, and the Cyma 1000 acoustic massager to target what she calls "out-of-tune" cells characteristic of ailments such as insomnia, allergies, back pain, and being Bob Dylan.
Her extensive study of classical and electronic music composition allows Stefanie to manipulate many different timbres and frequencies of sound as she responds to subtle changes in the body's natural song.
12 Ross Road
South Toledo
California
415-968-9177
---