Franklin Cleaning and Home Services
---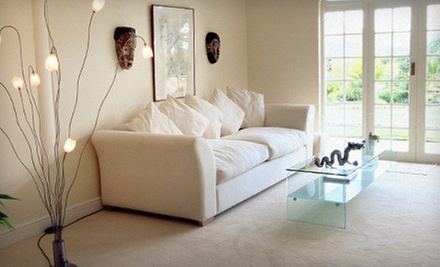 Nashville-Davidson metropolitan government (balance)
---
Recommended Home Services by Groupon Customers
---
Jump to: Reviews | Cleaning Products Mascots: Roll Call Spick and Span, The Bubble Bros. (active 1941–1956): The Bubble Bros. were the twin faces of Spotshine Soap Conglomerate for the better part of the early television's heyday, and are remembered today less for their peppy jingles and more for their violent falling out and chair fight on the floor of the McCarthy hearings.
1011 W Grove Ave.
Nashville
Tennessee
As the expert behind Mulberry's Pool Service, Kyle Mulberry keeps pools sparkling with services ranging from regular cleanings and inspections to component installation. Mulberry can repair motors, filters, and lights, and he can pressure-wash decks when splash fights with grime fall short.
On Location
Nashville
Tennessee
859-351-8424
Show Clean Little Rock's insured sanitation engineers thoroughly de-grime domiciles, delivering a specialized cleaning according to homeowner specifications. Their sessions are ideal for those looking to spiff up their digs prior to hosting parties, and also help apartment dwellers erase evidence of rancorous parties or yearlong indoor jam-band festivals by restoring flats to their pristine prelease condition.
3710 Briarcliff Rd.
Nashville
Tennessee
A+ Power Cleaning's team of detail-oriented techs washes away grime from the exteriors of homes and businesses. A cost-effective way to improve the aesthetic value of a property, power washing utilizes high-powered jets of water and commercial-grade solvents to lift dirt, grease, and mold from home driveways, patios, fences, and decks. Crews can restore the shine of outdoor furniture or unearth the stonework of retention walls and walkways.
Retail businesses can attract customers with the glow of a freshly cleaned storefront or drive-thru, and restaurants with outdoor eating areas can finally rid their sidewalks of sun-baked splotches from last year's tomato fight. A+ also offers contracts that provide weekly, monthly, or annual service. Click here for a visual tour of some of the company's work.
231 Green Harbor Rd.
Old Hickory
Tennessee
615-375-6555
In their 20 years of cleaning, the folks at iCleanCarpet have learned a few things, one of which is that different carpet fibers require different detergents. That's why the insured and bonded cleaners assess each carpet before choosing the most appropriate cleaning solutions, and combine those solutions with truck-mounted equipment and a 250-degree clear-water rinse process to flush out embedded dirt, stains, and ingrown throw rugs. Since they use only cleaning solutions that leave no harmful residue, the only evidence of their visits are plush, laundered carpets that have been as groomed and deodorized as a nervous first date. Using the same truck-mounted equipment, technicians also dispatch cable brushes and high-powered vacuums into the depths of dust-filled air vents, and coerce hazardous lint from dryer vents with the Rotobrush system.
533 Church St.
Nashville
Tennessee
615-600-1116
There is a war brewing across America's patios and backyard barbecues. Mosquitoes, ticks, and all pests capable of drawing up battle plans disrupt outdoor gatherings with their bites—a nuisance that the techs at Mosquito Squad Nashville hope to eradicate. Using their EPA-registered system, they mist pest-laden areas with a control solution that repels up to 95% of tiny infiltrators. Alternatively, they can take a natural approach that eschews chemicals for bug-repelling essential oils. However, the bug fighters aren't just focused on making outdoor events more comfortable; they also hope to quell the spread of insect-carried diseases such as West Nile virus.
2321 Grandview Ave.
Nashville
Tennessee
615-620-2847
---