Fraser, MI Drs and Health Practioners
---
Drs & Health Practitioners Deals
---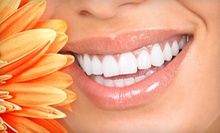 Thorough exam checks for signs of oral cancer, gum disease & tooth decay & digital x-rays reveal below-surface infections & abnormalities
Use Today 10:00am - 5:00pm
---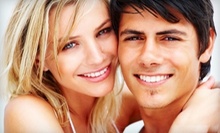 With more than 20 years of orthodontic experience, Dr. Mastis leads team that leaves teeth immaculate after oral health screening & X-rays
Use Tuesday 9:00am - 8:00pm
---
Recommended Drs & Health Practitioners by Groupon Customers
---
By improving mouth health, you can improve overall health; research suggests a link between periodontal diseases and other chronic conditions, including diabetes, cardiovascular disease, and Alzheimer's. A cleaning might not cure brain fever or hammer toes, but broken fillings and cavities can't hide from Dr. Bohay's expert eye (his left eye). Leave the rest to the digital x-ray machine, which reduces radiation up to 90% compared to traditional see-through machines. If you lie in bed at night fearing the piercing pain of a future cavity, let Dr. Bohay check it out so you can sleep easy with a clean bill of health and nip dental disaster in the bud. If restorative work is necessary, Dr. Bohay will take care of crowns, fillings, and bridges during a follow-up visit for $50 off work valued at $100 or more.
29500 Ryan Rd., Suite C
Warren
Michigan
At the 1996 Olympics, Doctor of Chiropractic Mark A. Prather was chosen as the resident chiropractor for the Greco-Roman and freestyle wrestling team. Alongside a group of talented massage therapists, he treats patients at Rochester Hills Spine Care with the same level of care he afforded to the celebrated athletes. Massages induce relaxation with long, smooth strokes and haikus tapped out in Morse code, and can help reduce specific pains from ailments such as pulled or strained muscles. Trigger-point massage targets particularly sensitive points on the body to relieve tension. Spinal-decompression treatments nudge bulging or herniated disks back into place while assuaging issues such as osteoarthritis or sciatica.
2565 S Rochester Rd., Suite 105
Rochester Hills
Michigan
248-299-8900
Helmed by Rashmi Swamy, DMD, the dentists and hygienists at Dr. Swamy and Associates help prevent oral maladies and brighten smiles by combining years of experience with technologies such as single-tooth anesthesia and intraoral cameras. Low-radiation x-rays use digital radiography to survey the entire dental lineup for cavities and signs of thin enamel. Ezlase units hum in treatment rooms, clearing teeth of stains, and hygienists gently scour pearlies to remove plaque, tartar, and confidential documents about bubblegum.
43230 Garfield Road
Clinton Township
Michigan
586-412-7100
---