Shopping in Fulton
---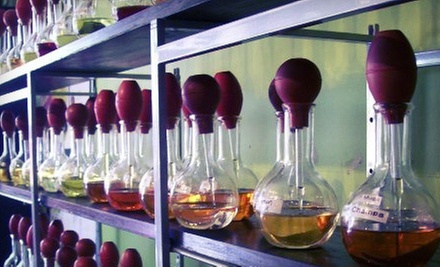 ---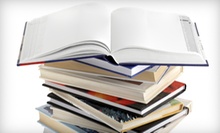 Independently owned shop stocks used books and magazines, specializing in literary fiction, history, religion, and cultural studies
---
Recommended Shopping by Groupon Customers
---
In Harmony's Treasure Box's 2,000 square foot shop, new and gently used items of children's clothing mingle on clothing racks amid shoes and kid's accessories. From tiny infants to boys and girls first learning to use stilts, the shop's broad selection decks out youths of all sizes in clothes from Gymboree, Baby Phat, and other kid-centric brands. Mothers-to-be can outfit budding tummies in maternity wear, as well as reap other child necessities such as high chairs, strollers, and swings. For those with quickly growing little ones, the shop also purchases gently used, freshly laundered apparel for cash or store credit.
601 Business Loop 70 W
Columbia
Missouri
573-499-0003
According to Vox Magazine, jewelry designer Kyle Batisch flourishes at revamping an old piece of jewelry as much as he does creating one from scratch. Often, customers will present him with an antique bracelet or necklace that belonged to a loved one with the request that he make it new again, often with a different jewel or an eye-catching new finish. With the help of Kyle's jewelry-designer wife Tracy and custom-jeweler Kevin Oleson, KT Diamond Jewelers has created more than a thousand custom pieces of jewelry for clients to cherish for generations. Guests often come to the shop with specific ideas for their custom trinkets, which Kyle and Tracy sketch to make sure their vision aligns with the client's. Once on paper, Kevin takes over to carve the design into wax, fit the stones, and show the prototype to his customer before crafting the final masterpiece in metal. Once the metal has been cast, he cleans it and resets the stones, resulting in a new bauble designed to immortalize wedding vows or simulate the joy of winning an NBA championship.
2101 Corona Rd., Suite 102
Columbia
Missouri
573-234-2777
Cars line up at the drive-thru window, where instead of bags of burgers and fries, staffers hand over bundles of glossy personal photos. Inside Creative Photo & Digital Imaging, digital techs convert media such as VHS tapes, records, and reels to DVD and CD, while across the store, photo experts transfer snaps onto album prints, museum-grade canvas wraps, and gifts such as coffee mugs and puzzles. Heirloom family portraits, ravaged by rips and sun damage, doff their imperfections in the photo-restoration lab, and an onsite portrait studio captures clans as they update their sweater sets through the years. Creative Photo & Digital Imaging also hosts photography classes on subjects from how to take better pictures on camera phones to the intricacies of digital SLR cameras.
2201 Hwy. 63 S
Columbia
Missouri
US
Baby Genius's award-winning children's products teach babies and toddlers essential skills through the power of music. Based on a bounty of research, the company's DVDs enrich the learning experience by merging classical pieces and familiar songs with vibrant images, keeping kids entertained for hours. Parents can sit back while animated animal educators teach pocket-size pupils better motor skills, dictionary-defying vocabularies, vampire-free counting, and nap-inducing dance moves that ready little ones for kindergarten and beyond.
304 South 9th Street
Columbia
Missouri
United States
For a quarter century, John Bechtold has been helping his fellow Americans light up the sky with an extensive selection of wholesale fireworks. His digital catalog and retail store boast consumer-legal pyrotechnics from national brands, such as Shogun and Firehawk. The merchandise runs the gamut from handheld sparklers to Da Big Bomb Box, whose four cakes fire off colorful crackling stars, crackling tails, and bouquets before culminating in a 12-shot finale that stretches nearly 300 feet in the air. Buyers unsure of what to choose can consult a pyromaniac psychic or the staff's recommendations, and true professionals can choose from the company's own '76 Pro Line, developed exclusively for display operators.
6401 Hwy. 40 W
Columbia
Missouri
573-447-1776
Nestled downstairs of Parkade Plaza, HerStory Boutique collects an ever-changing menagerie of new and gently-used designer apparel. The knowledgeable staff greets visitors with complimentary bottles of water and expert fashion advice, guiding guests through forests of blouses, dresses, and shoes from labels such as Ben Sherman, J Brand, Toms, and Rebecca Minkoff. Like a slackened necktie or a terrycloth cocktail dress, the shop's extensive selection of denim keeps clients looking both fashionable and comfortable, and a vast array of jewelry and accessories cherry-top ensembles with fashionable accents.
601 Business Loop 70, Suite 137-E
Columbia
Missouri
573-825-4603
---