Shopping in Gainesville
---
Recommended Shopping by Groupon Customers
---
Spokes have populated the space around 1630 West University Avenue for 65 years, turning stoically as numerous bike shops have come and gone. The spot's newest cycling incarnation, Chain Reaction Bike Shop, owes its staying power to owner Raleigh Faust and his staff of experts who cater to collegiate commuters, recreational cyclists, and serious athletes alike. Inside the unvarnished wooden storefront, rows of rides from Scott, Jamis Bicycles, and Surly await ownership. Every bike purchased at the shop comes with a lifetime of free service adjustments, making owning a bike as hassle-free as combing a hairless cat. Technicians see to these new rides, taking more than a dozen measurements for individualized fittingsand performing maintenance services that range from spot repairs to comprehensive tune-ups.
1630 W University Ave.
Gainesville
Florida
352-373-4052
Armed with more than 20 years of framing experience and a lifelong passion for preserving artistic works, Héctor Puig personally helps customers select the perfect display methods for their pieces. Together, they sift through the gallery's selection, which includes wooden and metal frames with matte black, cherry, and antique gold finishes, to name a few. In addition to aesthetically completing a picture or a diploma's presentation, these frames, along with other materials, come in archival varieties for customers who value conservation above all else.
For inspiration, visitors can peruse the gallery's eclectic displays of paintings and sculptures by regional, national, and intergalactic artists. Héctor explained his motivation for continually seeking out these works to the Gainesville Sun in 2005, saying, "I want people to feel like they can come in and see what real art is about, as opposed to feeling like it's something they can't understand." Among these works are pieces from Héctor's personal collection of hand-carved santos de palo figures, which come from his native Puerto Rico and occasionally appear in domestic and international museums, according to Gainesville Magazine in 2006.
702 W University Ave.
Gainesville
Florida
Bicycle Clinic's owner has been selling bikes by Vilano, 3G, Green Line, and Benotto, and servicing two-wheelers of all makes and models, for more than two decades. Complete tune-ups include inspection of all components, lubrication, brake and gear adjustment, cable and housing inspection, and wheel truing, which teaches wheels to center themselves until they experience the peace necessary to destroy enemy wheels. Riders who are within 20 miles of the shop can have a mobile mechanic pick up their pre-tuned cycles free of charge and take them back to the full-service repair station. Bicycle Clinic's cycle gurus also cosmetically spiff up vintage and new bikes with custom restoration and frame-painting services that restore rusty cruisers to their former banana-seat glory or emblazon flames upon stems and top tubes. Steed-less riders can still enjoy a leisurely ride down Jacksonville's quiet streets and drag-racing strips with rentals of new 3G beach cruisers, regularly rotated to keep stock fresh.
8727 Philips Hwy.
Jacksonville
Florida
904-422-1144
For more than 30 years, the staff at the family-owned Leonard's Furniture has helped homeowners make their dwellings more livable by stocking a 14,000 sq. ft. showroom full of décor and furnishings from more than 150 vendors. The team makes the shopping process easier by delivering and assembling any in-stock items free of charge. Those items include furnishings for dining rooms, living rooms, and bedrooms from brands such as Ashley, Lane, FlexSteel, and Tempur-Pedic. The store's comprehensive stock includes home office staples including desks, chairs, and mirrors that come in varying sizes and opinions on Snow White. Shoppers can also find equipment to furnish home-entertainment rooms, such as theater seats that eject anyone who takes out their cell phone during a movie.
3224 NW 13th St.
Gainesville
Florida
With a penchant for outdoor shoots and eco-friendly practices, the shutterbugs of Shannon Whitaker Photography preserve connections between their portrait subjects and the world around them. They travel to Gainesville's urban and rural locales from a boutique studio, amassing honest snapshots of families, expectant mothers, infants, couples, and teens. Though they deftly capture standard poses, they prefer to snag the creative, split-second stills that speak to the client's individuality. To this end, they provide personalized consultations and maintain a meticulous attention to detail for each photo collection.
The business's environmentally conscious methods cut down on photographic waste without requiring the staff to make their prints collage-style out of images from past shoots. Their packaging is recyclable, and they can build photo albums from vegan materials on request.
7354 SE 5th Ave.
Starke
Florida
When a former law-enforcement officer and a former Navy serviceman formed Second Amendment Outfitters in 2009, they aimed to cover all the bases their customers needed, including a firearms training center, retail store, and indoor shooting range in the plans. Once inside the climate-controlled shooting range, targets hanging from automated carriers challenge pistol- and rifle-brandishers to test their shots at six 23-yard-deep shooting lanes. Expert instructors assist inexperienced gunners in mastering pistol and rifle fundamentals during classes, and advanced trigger fingers can acquire name-brand firearms from the facility's onsite or online shop. Should firearms require repairs or a new Bang! flag, a local gunsmith stops by twice a week to make adjustments and augmentations.
85076 Commercial Park Dr.
Yulee
Florida
---
---
Shopping Deals - Recently Expired
---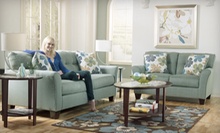 Classic tables, chairs, and furnishings from Signature Designs, Ashley, and Lane; mattresses by Serta
---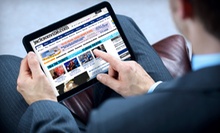 Daily digital content on news, sports, money, and entertainment via website, e-edition, and iPad and smartphone apps
---
---