Things to Do in Gallatin
---
Recommended Things to Do by Groupon Customers
---
Boasting five all stars in the 2011 Prospect League, the Nashville Outlaws look to continue their ascent toward the top spot in the West Division. With the season coming down to the wire, contests against the first-place Quincy Gems (August 1–August 3) and league rivals the Dubois County Bombers (August 5–August 6) take on playoff implications, their stakes raised like a flag made of filet mignon. The slugging showdowns throw down at the recently renovated Dugan Field, where muscles flex under brilliant stadium lights on turf handsomely outfitted in team colors. Munch on two included hot dogs as the athletic action picks up speed, or use the meaty cylinders to get in some batting practice of your own, swinging at the nearest pair of disco-ball earrings.
2600 Jess Neely Dr.
Nashville
Tennessee
Cheekwood's assemblage of botanical gardens stretches across more than 55 acres of verdant land, inviting members to explore its natural nexus of wooded streams, gentle pools, and stone grottoes. Visitors can appreciate Mother Nature's leafy hairline by weaving through Japanese, wildflower, and perennial gardens and cruising down avenues of crepe myrtles in lilac-powered lowriders. Green-thumbed guests can also admire each display's unique gardening style and exchange salutations with bursting seasonal flora. Guests can venture inside the 30,000-square-foot Georgian mansion to find Cheekwood's collection of decorative arts and Visions of the American West, a Wild West exhibition on display until May 4. The video-installation galleries explore Buffalo Bill's life and his legacy as Wild West icon and fearsome ventriloquist.
1200 Forrest Park Dr.
Nashville
Tennessee
US
Under the baton of maestro Giancarlo Guerrero, the Grammy Award–winning Nashville Symphony sets air particles to vibrating with a program that features both classical masterworks and world-premiere performances. Music-making commences with Anton Webern's "Passacaglia," op. 1, before his lush textures and angular melodies melt into the world-premiere performance of Richard Danielpour's Darkness in the Ancient Valley, which draws on the composer's Iranian heritage. Joining the orchestra for Danielpour's visceral tone romp is Grammy Award–winning soprano Hila Plitmann, who will lend her dulcet tones to the composer's musical text and glare at audience members who clap between movements. The program rounds out with master symphonist Gustav Mahler's Symphony no. 4, a highly accessible piece that signifies lost childhood innocence through high flutes, sleigh bells, and the mournful squeak of broken Matchbox cars.
1 Symphony Pl.
Nashville
Tennessee
Throughout the week, Ebonite Galaxy Lanes offers a spectrum of entertainment options in the forms of 32 synthetic bowling surfaces, arcade games, live DJ performances, and an outdoor volleyball court. The alley also hosts an onsite snack bar that fuels guests with bubbling pizzas while they enjoy recreational rivalries, league nights, or live broadcasts of slot-car races every Sunday. At the in-house watering hole, Front Row Sports Bar, live DJs spin digital discs and host karaoke every Thursday through Saturday.
730 Mooresville Pike
Columbia
Tennessee
931-381-2695
A real stock car roars around a banked oval track. As it navigates the chicanes and wrestles g-forces to the floor, a coach's voice crackles in the driver's ear. This isn't the Indy 500; it's L.A. Racing. Featured on NBC Today in L.A., L.A. Racing's Adventure programs let would-be racers grip the wheel during fast-forward laps around a real track. This video shows the rubber meeting the road at Irwindale Speedway.
Inside, L.A. Racing's instructors educate new drivers with BlueTiger simulators, helping them get a feel for new tracks and learn to follow the proper line through turns. These practice cars feature realistic racing effects—engine vibrations, road-surface texture, bumping, and deer attacks, for example. Competition courses are available for drivers who want to take racing to the next level and master advanced techniques such as throttle control, trail braking, and passing.
625 Smith Ave.
Nashville
Tennessee
626-358-7432
Located in the former main post office of Nashville, the Frist Center is an architectural feast of classicism and Art Deco style containing more than 24,000 square feet of gallery space. The non-profit museum hosts an ever-changing array of exhibits that pop in and out of its halls each 10-12 weeks, so commitmentphobes and the easily bored will always have something new and fresh to run their eyeballs across. Fashionistas frustrated by their failure to institute Really Formal Fridays at the office will want to flee to the Frist Center's current Golden Age of Couture exhibition (June 18–September 12, 2010), with its collection high-glamour vintage wares, while fans of ornate glass sculptures can check out the Chihuly at the Frist exhibition (May 9–January 2, 2011).
919 Broadway
Nashville
Tennessee
US
---
---
Things to Do Deals - Recently Expired
---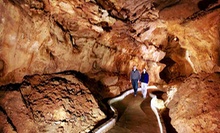 Colorful calcite deposits glimmer like diamonds within geological formations millions of years old
---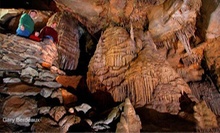 Guides lead guests on a 1.5-mile walking tour with a light-and-sound show, or on a 3-hour spelunking trip through lesser-seen muddy tunnels
---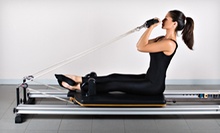 Instructor leads students through muscle-toning exercises on special apparatus
---
---