Restaurants in Gantt
---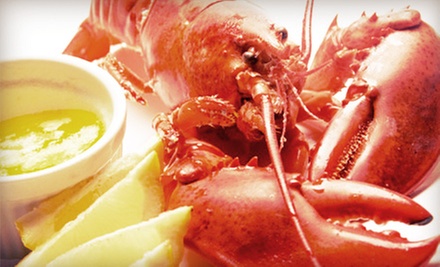 Historic West End District
---
Recommended Restaurants by Groupon Customers
---
The Cazbah serves up traditional American and Asian-inspired small plates along with a carefully curated list of wines. Housed in a former feed-and-seed store, it features a chic industrial design with tin ceilings, exposed brick walls, and a rooftop bar that allows guests to enjoy dinner with a view. The Cazbah furnishes those dinners with a menu of between 30 and 35 rotating tapas, including grilled seafood, veggie dips, and comfort-food staples. The wine list is equally varied, making it easy to find pairings for all types of cuisine.
308 Trade St.
Greer
South Carolina
Everyday Organic's culinary wizards seek out chemical-, hormone-, and preservative-free ingredients from local farms to healthify mealtime with an organic menu that features light and fast eats alongside hearty sandwiches and salads. Starters encourage pre-entree nibbling on roasted-veggie dip, which perches atop pita wedges like a proud, amorphous bird of prey. Grilled, marinated tofu tumbles over tabbouleh salad, whereas provolone, muenster, and baby-swiss cheeses melt in unison inside a gourmet grilled cheese. Guests can wash down big bites with gulps of milk massaged from mature soybeans.
At the restaurant, a small service counter welcomes guests inside the cozy eatery, where chalkboards announce daily specials and sage-colored tables hover over cherry-wood chairs. White and beige walls soak up the sunlight that pours through a large storefront window, where budding local vegetables can watch their future careers unfold.
3225 N Pleasantburg Dr., Suite C
Greenville
South Carolina
Tom Engel burst onto the culinary scene in 1977 when he opened Richards Cafe and Little Richards. Now, in his eponymous house of barbecue, he draws on more than 30 years of culinary experience to roast brisket, chicken, and carolina pork shoulder, drawing out their natural flavors with one of nine sauces. These savory potions—which range from sweet and mild to spicy to Cheerwine sauce—sizzle on the grill, punching up a menu that overflows with homestyle treats such as hush puppies, meaty barbecue baked potatoes, and saucy ribs. Tom's BBQ also deliver catered Southern feasts to parties, special events, and straw houses to send their residents a stern message.
1143 Woodruff Rd., Suite D
Greenville
South Carolina
A restaurant with two faces, Corporate Deli and Yia Yia's "at night" aim to sate cravings for Greek flavors at lunch, dinner, and catered events. Deli pros construct 11 specialty sandwiches to anchor lunchtime meals and whip up beef tenderloin hoagies, quesadillas, and melts. Catering brings the in-house recipes to work, weddings, proms, and special occasions, where skilled staff members set up mobile meals. At night, the staff wraps the building in a cocoon of pita to transform it into Yia Yia's, a Greek restaurant that battles hunger with the assistance of succulent kebabs and traditional family recipes made from scratch.
115 Pelham Rd., Suite 20
Greenville
South Carolina
An armory of hookahs launches cool streams of smoke, which meander out onto America's Pub & Grub's open patio. Waitresses tote plates that hint at the comfort-fare traditions of Cajun and European cuisines with fried catfish, shepherd's pie, and other warming creations. Lights dance across the black-granite bar, where cocktails and draught beers mingle with happy chatter or woes about the tin-can-phone industry. Live acoustic tunes occupy the eatery's airwaves on some evenings, and guests croon their favorite tunes during karaoke gatherings.
3715 E North St.
Greenville
South Carolina
The Deli at Pelham Falls enlivens mealtimes with mouthwatering breakfasts, hearty sandwiches, and fresh, wholesome salads. Like the nearby wormhole to Manhattan, the deli's menu of tangy Reubens, pastrami on rye, and roast-beef clubs brings an authentic piece of New York City to the local area. Morning feasts of french toast or three-egg omelets greet the day with melty cheese and creamy pats of butter. Along with grilling juicy burgers and amply stuffed sandwiches, the Deli at Pelham Falls equips corporate lunches and gatherings with catered Boar's Head lunches, savory breakfasts, or meaty deli buffet platters.
8590 Pelham Rd., Suite 6
Greenville
South Carolina
864-675-5888
---