Garden City, ID Indoor Activities
---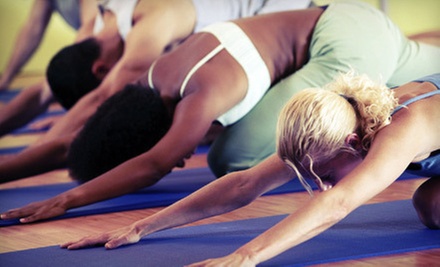 ---
Recommended Indoor Activities by Groupon Customers
---
Bowlers step up, drop, and roll balls down 20th Century Lanes' 24 modern lanes, ending in an eruption of clanking pins, hoots, and hollers. As the scattered pins are reset, the bowling alley's automatic system calculates the score while visitors lounge in plush purple chairs. Between frames, bowlers can fuel their forethoughts of turkeys with barbecue-beef sandwiches or pizza from the café, grab a cocktail from the Gaslight Lounge, or stroll into the pro shop to purchase a new bowling bag that matches their Sunday's best bowling gown. 20th Century Lanes also hosts events such as bowling tournaments and league play, and resident coaches lead private, couples, and team lessons.
4712 W State St.
Boise
Idaho
As the NBA Developmental League affiliate of the Portland Trail Blazers, the Idaho Stampede have been whetting Boise fans appetites for swishes and dunks since 1997. NBA D-League champions in 2008, A number of former—and future—NBA stars all learned the ancient spells needed to spin a ball on a finger while playing for the Stampede, who won the D-League championship in 2008 and broke the league's record for scoring in a game with a 165-point offensive onslaught on March 31, 2010.
233 S Capitol Blvd.
Boise
Idaho
208-388-4667
Amid the standard clattering of pins and crunching of nachos found in any bowling alley, Emerald Lanes packs a variety of entertainment to suit the entire family's interests. At the arcade, an assortment of video games churns out tickets that, like America's earliest paper currency, can only be exchanged for prizes such as plush animals and soccer balls. Pool sharks stalk their spherical prey at one of seven billiards tables as they wait for a fresh-made pizza or slake their thirst with a drink from the bar, where three 50-inch flat-screen TVs display live sports games. Of course, bowling remains the main attraction, replete with automatic scoring and optional bumpers to keep balls out of the gutter, much like shoulder angels do for people's minds.
4860 Emerald St.
Boise
Idaho
208-344-2695
Mother-daughter duo Lee Wilson and Jenn Stevens founded Lhotse Yoga because they believed the benefits of yoga were too great to keep to themselves. Both Lee––who works a full-time job as a massage therapist––and Jenn––a mother of three––saw a boost in their energy levels thanks to the practice, while their waistlines shrunk 25 and 60 pounds, respectively. At Lhotse, they've created a yoga curriculum that includes the heated and nonheated styles that helped them reach their current state of well-being. Beginning yoga takes place in a nonheated or low-temperature studio so that students can focus on alignment and breathing, and hot yoga sends studio temps soaring up to 100 degrees in order to loosen the muscles for easier posing. Unlike traditional Bikram yoga classes that follow the same series of 26 postures, Yoga Alliance-certified instructors keep a quicker pace with more dynamic moves, keeping participants on their toes and preventing tree poses from putting down permanent roots.
3055 E Fairview Ave., Suite 210
Meridian
Idaho
208-887-8561
Founded in 1970 by Tom Cade, a former professor of Ornithology at Cornell University, The Peregrine Fund's World Center for Birds of Prey is a non-profit that strives to save birds of prey from extinction. Their efforts began nearly 40 years ago, when trying to save the Peregrine Falcon, which was eventually removed from the Endangered Species list in 1999. Today, at their 580-acre headquarter campus in Boise, Idaho, they focus on captive breeding of California Condors and Aplomado Falcons for the purposes of preservation.
5668 W Flying Hawk Ln.
Boise
Idaho
Hoisting championship trophies and high-stakes competition comes second nature to the Idaho Steelheads. Since joining the ECHL in 2003, the team has qualified for the playoffs every season, and in 2004 and 2007, the team conquered all opponents to take the ECHL Kelly Cup, the league's most prestigious cup other than that coffee mug Wayne Gretzky once touched. An affiliate of the NHL Dallas Stars, their players take to the ice at CenturyLink Arena, where fans routinely fill sections to cheer their team on against Western Conference foes.
233 S Capitol Blvd.
Boise
Idaho
US
208-472-2115
---