Theme & Amusement Parks in Garden City
---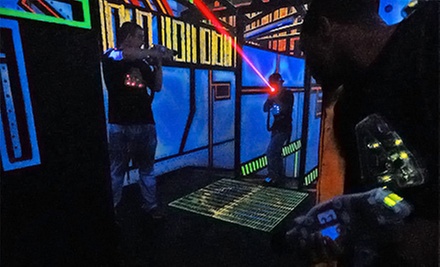 ---
Theme & Amusement Park Deals
---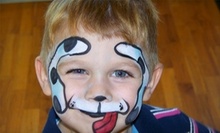 Educating instructors oversee fraternizing toddlers as they bop & tumble across bevies of UV-sanitized toys & winding jungle gyms
Use Wednesday 1:00pm - 3:00pm
---
Recommended Theme & Amusement Parks by Groupon Customers
---
Inside a sprawling, 4,000-square-foot laser-tag arena, sharpshooters 7 years and older strap on chest pieces and unholster their electronic arms. Competitors crouch and weave through black-lit battlefields as they confuse enemies by flanking their position and producing duck calls to the tune of "Bennie and the Jets." Guests can take a break to scramble up the sides of a rock-climbing wall, or they can sharpen their thumbs in the arcade arena. Q-Zar also hosts group birthday parties and team-building outings, during which coworkers can silently stalk each other in the dark before pouncing to intercept a trust fall.
5836 Monroe St.
Sylvania
Ohio
At Whirlyball Novi, teams in motorized cars call whirlybugs spin and bump their way through one-hour bouts of a competitive wiffle-ball game that combines aspects of basketball, hockey, and jai alai. Bright red and yellow whirlybugs, powered by electricity and the tears of the defeated, race across a 4,000-square-foot court as their drivers toss balls to each other with plastic scoops. Referees keep track of each team's score as friends look on from the comfortable leather couches of the lounge. After matches, teams sip on drinks from the bar, feast on one of several meal packages, or continue calling each other "liver-licking kumkwats" over games of pool.
41550 Grand River Ave.
Novi
Michigan
248-788-8900
The roar of rushing of water echoes through the towering walls of Splash Bay Water Park, where slides, rivers, and pools stretch across a 35,000-square-foot indoor facility. Kiddie pools ripple with whippersnappers clambering upon play structures and tumbling off giant lily pads, and inner tubes careen down a lazy river. After snaking and weaving riders across the rafters, three lofty slides fire their passengers out into pools below, and adults can lounge under a warm waterfall pouring into the giant hot tub.
Red Cross–certified lifeguards survey the scene all the while, quick to blow whistles at horseplay or beluga whales that have snuck through the hot-tub jets. On the upper deck, a snack bar peddles snacks and drinks, and arcade games glimmer, hum, and dole out prizes. Dried off guests can take advantage of the park's onsite hotel, complete with family suites and a restaurant.
1705 Toll Gate Dr.
Maumee
Ohio
419-482-7777
Jump City's indoor play land works hard to live up to its name. The vibrantly colored metropolis surrounds visitors with enough inflated slides, obstacle courses, and bounce houses to make any balloon animal regret its decision to move to the suburbs.
2825 Boardwalk Dr.
Ann Arbor
Michigan
734-995-5055
A miniature locomotive passes beneath the shadow of a towering monkey statue. Nearby, a dragon-shaped roller coaster zooms past oversized ferns and a yawning hippo. Tropical accents like these define Jeepers!'s frenetic, color-saturated space, which, in addition to five amusement park rides, entertains tykes aged 12 and younger with more than 80 arcade games. Once kids have expended their excess energy, families can retreat to the concession stand and refuel with a menu of pizzas and burgers.:m]]
4240 Baldwin Rd.
Auburn Hills
Michigan
More than 12,000 patients once walked the halls of Saint Lucifer's Haunted Asylum. There, cruel electroshock experiments and unexplained tragedies were the norm, and "release" was nothing more than a laughable concept. It was a place where patients frequently disappeared in five miles of underground tunnels, a place where the body count was abnormally high. It was called evil and said to be haunted. And then it was ordered closed by the state in 1974.
Yet, once a year during the Halloween season, the asylum opens its doors to intrepid visitors. These guests must navigate the ward's halls in the company of tortured spirits—patients who were subject to the whims and tools of a mad doctor. Even after they have braved the hospital, they must then pass the seven gates of 13 Feet Under, where zombies, bloodless corpses, and ghouls devoid of facial features prowl.
The two terrifying locales have earned a spot on Haunted Attraction magazine's "Must See 25 Haunted Houses" of 2011 for their devotion to harvesting screams. According to an ABC feature, they employ professional actors to enact their up-close scares, rather than relying on college improv teams who demand that patrons shout out their greatest fear before entering.
5290 S Dort Hwy.
Grand Blanc
Michigan
---