Beauty & Spas in Gardere
---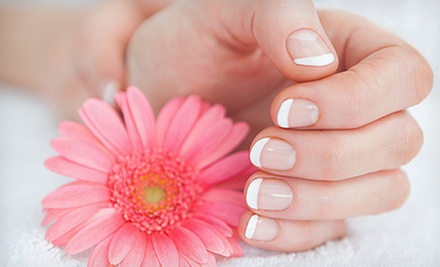 ---
Recommended Beauty & Spas by Groupon Customers
---
Formerly Christian Avery Spa, Renew Day Spa & Salon houses a team of licensed massage therapists, stylists, and aestheticians that fawns over patrons throughout each massage, facial, and manicure in a cornucopia of rejuvenating services. The staff focuses on building a clientele not by relying on grandiose décor but by establishing long-term relationships with customers. In addition to a lenient six-hour cancellation policy, Renew Day Spa & Salon promises a calm environment untouched by the noisy sound of cellphone/pager courtship rituals.
2380 O'Neal Ln.
Baton Rouge
Louisiana
225-756-3555
The team of professionals at Body Image Solutions—a center devoted to health and wellness—works to beautify bodies inside and out with aesthetic laser services and a full-service medical spa.
Elsewhere at Body Image Solutions, its advanced lasers target imperfections lurking just below the skin's surface with treatments such as spider vein therapy and laser hair removal with a Candela GentleYAG device. Clients who cast their eyes spa-ward might catch a glimpse of professional makeup applications using Jane Iredale products or pouts that are freshly plumped thanks to injectables such as Botox, Juvéderm, and Restylane. In addition to its routine aesthetic enhancements, Body Image Solutions offers acne treatments, facial skin resurfacing, and intense pulsed light treatments to remove red and brown pigmentation caused by sun damage, all with the help of the advanced Candela GentleLase.
8510 Quarters Lake Rd.
Baton Rouge
Louisiana
225-930-2639
From wall-length windows, passersby peek into the fuchsia halls of U-Wink Eyelash Extensions and watch as experts carefully elongate lashes and transform normal eyelashes into dynamic and striking blinking machines. During the eyelash-extension sessions, the specialists bond between 30 and 120 individual lashes made of synthetic materials, silk, or mink to natural lashes, meticulously skipping baby lashes in order to avoid disrupting the lashes' natural lifecycle. In addition to lashes, the specialists dress eyes and faces with mineral eye shadows during makeovers or makeup lessons using a handful of the 40 colors that can be used as eye shadow, lip gloss, eyeliner, nail polish, or thought bubbles.
6401 Bluebonnet Blvd., Suite 120
Baton Rouge
Louisiana
225-819-1501
Live Love Day Spa's licensed aestheticians and massage therapists work together to bolster inner wellness and imbue exteriors with a healthy glow. Magenta orchids peek out from all corners of the spa, lending their fragrances to the air while steady hands uproot unwanted fuzz and turn back the clock on complexions with an array of organic facials, vitamin C peels, and anti-aging treatments. Massage therapists ease physical and emotional tension with a slew of relaxing modalities, calling upon heated stones, aromatherapy oils, and deep-tissue techniques to relieve aches caused by skeletons trying to break loose of their human shells.
813 Geranium St.
Baton Rouge
Louisiana
504-565-8076
Each of the facials at Spa Benefique is designed to gently treat problematic skin. The Image acne facial douses pesky pimples with a blend of salicylic acid, enzymes, retinol, and benzoyl peroxide. The Vitamin C facial blasts away free radicals and air kisses squatting in pores. The Refinement facial aims to diminish fine lines by sloughing off dead skin cells with gentle chemical exfoliants. The experts can also tend to matters below the neck with such treatments as a massage that send muscles into a deep sleep and warm wax that sends unwanted hairs away from the legs and bikini area.
2070 Silverside Dr., Suite A
Baton Rouge
Louisiana
225-456-4542
The phrase "beauty runs in the family" takes on a second meaning when referring to Kacey Payne, the co-owner of About Phace Skincare Spa. The daughter of a hairdresser and the wife of a barber, she found her own niche by studying skincare and becoming a board-certified aesthetician. With 10 years of experience in her back pocket, she oversees her spa with a passion for skincare that rivals Super Mario's passion for fungi, bringing back the factory-fresh glow of customers' skin through an assortment of purifying, fortifying, and hydrating facials. Inside her spa, she also oversees full body-waxing services, tinting, and lash extensions that crown eyes with fluttery signage.
11758 S Harrell's Ferry Rd., Suite A
Baton Rouge
Louisiana
225-444-0865
---