Coffee & Treats in Gardere
---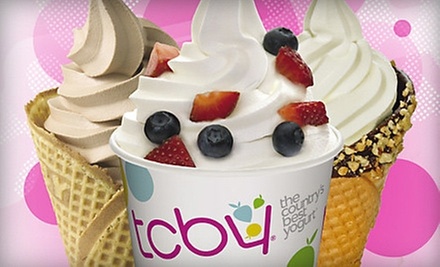 ---
Recommended Coffee & Treats by Groupon Customers
---
Sisters by marriage and self-proclaimed baking fanatics, Lauren and Lindsey Whittle inject a little flair of Beverly Hills into their southern cupcake enterprise. Each day brings new tastes, as the bakers create cupcakes from a rotating menu of flavors that change throughout the week. They create moist cake miniatures from Swiss chocolate and European butter, available in flavors such as red velvet, mint chocolate chip, and s'mores. The bakers conveniently present their cupcakes in full size or the eponymously named Whittle half size. When she's not hatching schemes for new flavors, sister Lauren Whittle competes as a local beauty queen and looks forward to celebratory baths of cake frosting when she wins.
6401 Bluebonnet Blvd., Suite 550
Baton Rouge
Louisiana
Orders from around the world inundate chefs at Frances' Bakery, who bake their fresh goods daily from recipes that have delighted taste buds and kept lonely recipe cards company for almost a century. The shop's rich custom espresso drinks pair with freshly filled cannolis, dainty chocolate éclairs, and sugar-free desserts. Thick Sicilian-style focaccia bread, topped with a blend of spinach, artichoke hearts, and tomatoes, adds a unique spin to the pizza concept, and traditional New Orleans muffuletta piles layers of baked ham, salami, cheese and olives upon a hefty round of italian bread.
801 Veterans Memorial Blvd.
Metairie
Louisiana
504-834-1775
Located in the heart of the French Quarter, Mr. Apple is the place to go to savor crisp granny smiths coated in creamy caramel and other dustings such as nuts, cookies, and holiday-inspired decorations. The shop also outputs inventive concoctions, such as chocolate-dipped bananas and strawberries, pralines, almond clusters, and practically anything a witch would use to spackle her gingerbread drywall.
201 N Peters
New Orleans
Louisiana
504-813-9231
There are countless gelato shops in Rome, yet Bacio di Roma managed to snag the Best Gelato in the City title by the prominent Italian food magazine, Gambero Ross. Now relocated to Baton Rouge, Roma's talent for handcrafting decadent treats has not ceased; the owners' also operate Bacio di Roma—or Kiss from Rome—where they have earned local praise from publications such as Dig and the Daily Reveille.
Inside the Baton Rouge gelateria, staff prepare a range of flavors from all-natural ingredients. As Kendra Chamberlain of Dig learned, gelato must be created in small batches. This means that staff work up to 10 hours a day to create each batch by hand —just like in Italy, where Keebler Elves are illegal. Icy treats are paired with Lavazza coffee drinks, from espresso served straight up to lattes and chocolaty mochas. Shop successor Mario Lozanov takes pride in preserving the quality of traditional gelato flavors but welcomes new flavors such as birthday cake as well as a variety of hand-crafted desserts such as cannoli, tiramisu, and panna cotta, alongside an expanded menu featuring Italian panini sandwiches, sweet and savory crepes, soups, and salads. The shop is open during current remodeling to enhance the store's cozy and warm ambiance.
128 W Chimes St.
Baton Rouge
Louisiana
Despite Batini Brown's belief that "taste trumps design," the chef, owner, and pastry designer at SweetCakes & Candy Emporium turns her delectable treats into miniature works of art, crafting everything from butterflies to shark fins out of sugar and chocolate. As a baking class once changed Ms. Brown's life by showing her a new career path, she pays it forward by offering both group and private workshops that cover baking, decorating, and the most poised way to extract one's face from a cake at a party.
2821 S Robertson
New Orleans
Louisiana
816-582-2308
Armed with just a single, generations-old cookie recipe, Great American Cookies opened its first store in 1977, and the rest is history. Today, the franchise boasts locations in malls across the country and nabbed a coveted spot on Entrepreneur magazine's 2012 list of Top 500 Franchises in the baked-goods category. The shop's reputation grew, and so did its menu as chefs churned out a mouthwatering roster of gourmet-cookie recipes, each created and carefully tested in Atlanta. The tempting options now include snickerdoodle, peanut butter with M&M's, and chewy pecan supreme, as well as freshly baked fudge and cheesecake brownies and cookie sandwiches stuffed with frosting. The real showstoppers, however, are the giant chocolate-chip cookie cakes, which can be customized with sweet, celebratory messages or shopping lists penned in colorful icing.
6401 Blue Bonnet Blvd. , Suite 2052
Baton Rouge
Louisiana
225-767-1066
---