Massage in Garner
---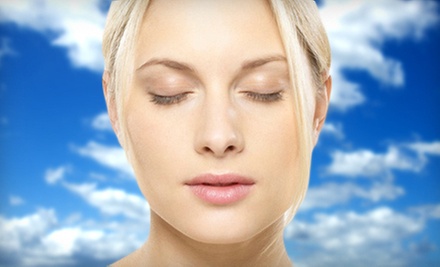 ---
Recommended Massage by Groupon Customers
---
A former anatomy, physiology, and biology professor, Tracey Obeda attended the Carolina School of Massage and currently teaches massage at the Medical Arts School and Miller-Motte Technical College. Using deep muscle massage, myofascial release, Swedish massage, trigger-point therapy, arthrokinetics, and more, she tailors all treatments to a client's special needs. Focus your session on stress relief, relaxation, decreased muscle tightness, postural and structural change, increased flexibility, or a combination.
3410 Hillsborough St., Suite 104
Raleigh
North Carolina
As someone who grew up playing competitive sports, Michelle Gaine always understood the importance of therapeutic massage and proper physical training when striving to achieve peak performance and overall fitness. This fundamental understanding sank in even deeper after she was involved in a life-changing car accident. Over the course of 12 difficult months, a number of therapists helped her regain control over her body, ultimately inspiring her decision to spend the rest of her life assisting others in the same fashion. In 2000, she graduated from a clinical massage program, achieved an NC LMBT license, and became nationally certified in the art of massage therapy.
Rather than offering standardized treatments, Gaine draws from nine modalities to formulate custom massages. She eschews the one-size-fits-all philosophy found in some studios, pricing the use of any of her techniques based solely on the length of the session. This allows her to treat each patient in a manner that will reap the most benefits and address specific problems, such as chronic pain or a dray of back-burrowing squirrels. Yoga and qi gong instructors also help further Gaine's mission of restoration and healing with breath training, stretching, and meditative philosophies designed to help bodies align themselves from the inside out.
800 W Williams St., Suite 201
Apex
North Carolina
As far as Christine Ellis is concerned, no massage is one-size-fits-all. After graduating from the Body Therapy Institute, North Carolina's only COMTA-approved school, she set out to help people of all walks of life achieve new levels of well-being. Ellis creates custom massage experiences for each of her clients, culling techniques from modalities such as deep-tissue massage, which reaches below the superficial levels of muscle to release long-held tensions, and prenatal massage, which is for people who have yet to natal.
875 Walnut St., Suite 370
Cary
North Carolina
919-524-8487
At Carolina Center of Massage Therapy, a fleet of licensed massage therapists caters to a variety of needs with Swedish, sports-therapy, deep-tissue, trigger-point, and lymphatic massage modalities. Each therapist has eight or more years of experience to draw upon and is nationally certified in massage and bodywork. With their boundless prowess with human physiology, the staff thoroughly assuages muscles—never rushing through sessions or using baking pins to knead out knots—within the comforts of a simple, tranquil studio that emanates a homey ambiance.
539 Keisler Drive
Cary
North Carolina
919-233-6880
Headed by Dr. Stein, Bodies in Balance brings a multi-disciplinary approach to pain treatment and overall health. Laboratory testing reveals potential allergies or missing nutrients, while orthotics and chiropractic adjustments counter and correct imbalances in the spine. Doctors also energize muscles with low-level lasers or electronic stimulation, or employ ultrasonic waves to stimulate fluid movement in the tissue. Dr. Stein and his team use these services to treat the pain that results from repetitive use, workplace accidents, or tickle fights with tractors.
2108 Werrington Drive
Holly Springs
North Carolina
US
Helmed by Cindy Wright, a licensed massage therapist certified in oncology massage, Serendipity Bodyworks eases pain and stress with custom kneading sessions that have earned the praise of the Cary News. Knots melt faster than a snowman on a stairmaster when Wright blends the long, flowing strokes of Swedish massage with alternative healing techniques such as acupressure and reflexology.
Though Wright serves clients from all walks of life, she aims in particular to make cancer patients' lives as comfortable as possible with oncology massage, which she offers either at a discounted rate or free of charge to offset the financial burden of cancer treatments. In addition to releasing tension from the back and the neck, sessions can address cancer-specific concerns such as scar tissue and immune function. As a fellow cancer patient, Wright brims with empathy as she employs techniques designed to reduce anxiety and minimize chemotherapy's side effects.
523 Keisler Dr.
Cary
North Carolina
919-302-2700
---