Gourmet & Healthy in Geneva
---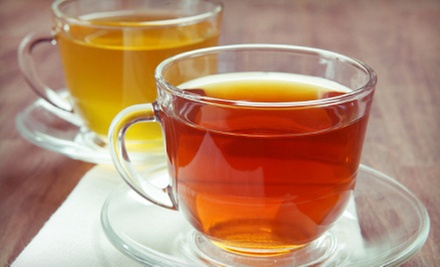 ---
Recommended Gourmet & Healthy by Groupon Customers
---
This bi-flavored Groupon busts out of a kernel and puffs up happy-heated. For $11, you get a two-pack popcorn canister (normally $19.95) from Wells Street Popcorn, the snacky specialist with four flavors of old-fashioned popped corn. Choose caramel, cheese, traditional, or Chicago mix popcorn to fill each 2/3 gallon canister, which weigh about 1.5 pounds when filled with caramel popcorn and has about as much popcorn as would fit inside 5.8 grapefruits, 1.8 cantaloupes, or 2.7 cantafruits.
1119 Lake St.
Oak Park
Illinois
US
Providing Chicago's South Side with fine meats and produce since 1958, Dunning's Gourmet Market is stocked to the brim with fresh eats. Shoppers can peruse a wide range of daily-made salads, artisan cheeses, and butcher shop meats that can be hand-trimmed into a custom cut. Like tennis shoes, Dunning's catering menu items are cooked to order using fresh ingredients and can be tailored to fit dietary restrictions. From the lunch menu, sample a delectable jerk-chicken burger ($5.50), a grilled-steak sandwich ($8), or smoked-salmon pasta salad ($9 per pound). Additionally, shoppers will enjoy helpful service from a knowledgeable staff while soaking in the rustic and charming atmosphere.
18436 Governors Hwy.
Homewood
Illinois
With four locations speckled across Chicagoland, The Goddess and Grocer pairs the menu of a gourmet deli with the packed shelves of a specialty grocery store. Muffins, scones, and croissants are baked in-house, wafting the scents of melting butter and sugar over a sandwich counter reminiscent of a giant artist's palette. There, custom sandwiches take shape from 11 breads and wraps, 7 deli meats, 9 cheeses, 12 vegetables, and an assortment of condiments that covers everything from cranberry-tinged mayonnaise to horseradish sauce. A few fixed staples are on hand to simplify decisions, however, including an egg-salad sandwich that Chicago magazine placed on its list of the 50 Best Sandwiches in Chicago, praising it as "a testament to the sheer power of simplicity."
The Goddess and Grocer also assembles bag lunches as well as picnic hampers for patrons looking to enjoy a bite by the lake or to bait a Yogi Bear. To round out these meals, the staff can include high-end, specialty items from the grocery section, including handmade chocolates, artisanal cheeses, mustards and dressings, and wine and beer. Alternatively, they can cater gourmet breakfast, lunch, or dinner for large gatherings and celebrations.
1646 N Damen Ave.
Chicago
Illinois
773-342-3200
The Olive Gallery is more than a boutique store. It is a tasting room set up in the style of a Tuscan kitchen, a place to immerse oneself in flavor and explore the unexpected possibilities of artisan olive oils and vinegars. The room is filled with stainless-steel kegs called fustis, each filled with traditional, first-cold-pressed olive oils from locales such as Italy, California, Greece, or Chile. Some are filled with flavored oils, great for marinating meats or daubing onto pulse points, whereas others carry aged, flavored, or white balsamic vinegars.
The helpful staff members dole out storage tips and recipe advice for making the most of their wares, which include specialty foods and kitchen tools. They also tout the health benefits of incorporating olive oil into your diet, citing lowered blood pressure, improved glycemic control, and possible anti-aging effects.
2671 N Bridge St.
Yorkville
Illinois
Nestled in Little Italy, Conte Di Savoia has dispensed a curated selection of imported Italian foods since 1948. Crisp checkerboard floors lead to wooden racks that proudly cradle vintage Italian wines, and an aisle devoted to olive-oil varietals, fresh pastas, and canned tomatoes inspires last-minute decisions about dinner and sending lippy cans of Chef Boyardee to boarding school. Fresh Italian sausage and house-made mozzarella peers over a cozy deli counter, which slings sandwiches and salads for patrons to consume at a small cluster of tables situated by the shop's front window. Summertime's amiable weather ushers in the arrival of sidewalk tables and seating, freshly potted herbs, and solar-powered cashiers.
2227 W Taylor St.
Chicago
Illinois
312-666-4335
Over the past two decades, Chef Frank Imbarlina has honed his culinary acumen throughout the Northeast, helming a Manhattan catering service and creating several restaurants with lauded menus and concepts. At The Epicure's Palate, Imbarlina employs his gastronomic wisdom to expand beyond the offerings of standard restaurants or catering companies. His staff of personal chefs tailor to each individual's dietary needs, creating unique menus of natural and organic foods. Wine or beer dinners treat intimate crowds of friends to exotic varietals and craft brews over a personally prepared meal, or the chefs can whip up a wine or beer tasting that spreads the joys of imbibing to as many as 200 people. In-home demonstrations include explanations of techniques and ingredients used in the preparation of artisanal cocktails and exotic cuisines, culled from such disparate locales as Syria, Malaysia, and the neighbor's kitchen.
600 W Chicago Ave.
Chicago
Illinois
---