Shopping in Geneva
---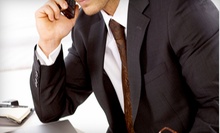 Expert tailors outfit gents with handmade Italian suit, handmade silk ties, and shirts made in Italy from fine Egyptian cotton
---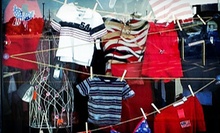 Nearly new, freshly laundered, stain- and hole-free apparel by Ann Taylor, Express, Gymboree, and Gap
---
Recommended Shopping by Groupon Customers
---
A childhood charm bracelet. A necklace for prom. A pair of earrings to wear on your wedding day. Since 1968, the accessorizing experts at Beads 'N Things have been crafting inimitable jewelry to model during life's many occasions. When taking over the full-service bead shop in 1984, the current owners began cementing their reputation as a reliable source for beading advice. They regularly unveil the tricks of the trade to visitors during private lessons, group classes, and casual conversations at the counter.
At Beads 'N Things, arts-and-crafters can find all the supplies needed to string together their own unique accessories. The shop's display cases and racks brim with pendants, freshwater pearls, and beads carved out of almost every material imaginable, including metals, bone, semiprecious stones, and hand-cut Czech glass. Fully equipped kits and learning materials inspire amateur and experienced artisans alike to pursue various beading projects. Finished pieces of jewelry hang on display, and guests hoping for more personalized trimmings can commission custom items. The staff also repairs cherished possessions, carefully restringing tattered strands and replacing missing parts.
50 State Street
Pittsford
New York
Ace Hardware's handy employees help customers to navigate shelves stocked with home-improvement implements, household appliances, and domestic essentials. The shop's technicians are certified to perform warrantee repair tasks for more than 100 manufacturers, including Honda, Kawasaki, and Stihl, returning your snowblower or Statue of Liberty replica to working order. In addition to its wide selection of hardware, paint, plumbing, and electrical supplies, Ace Hardware dedicates ample space to gifts, home décor, men's and women's clothing, and housewares.
3861 Buffalo Rd.
Rochester
New York
585-594-1693
The staff at Valenti Sports emblazons the uniforms and off-court garb of more than 400 local teams with their respective logos, names, and numbers. They also help guests to navigate a 9,000-square-foot haven loaded with sports gear from big names such as Under Armour, Nike, and Adidas. Their shelves boast more shoes than an octopus's swim-in closet with more than 600 styles of footwear, including 130 types of cleats, turf shoes, and flats.
Beyond stocking goods for baseball, football, basketball, and soccer players, the shop also celebrates the lesser-known sport of pickleball. The wiffle-ball-and-paddle-fueled pastime gets spotlight treatment inside and outside the store, with an onsite court available for test-driving products or testing hand-eye coordination for upcoming Whac-A-Mole championships.
2195 Monroe Ave.
Brighton
New York
585-467-7678
Drawing on Hallmark's deep well of cards, inscribed with charming well wishes and humorous missives, Lisa's Hallmark's three shops assist customers with enveloped correspondences. Sorted by occasion, Lisa's extensive selection of cards covers a wide range of expression, such as condolences for a loved one, congratulations for a graduate, and gratitude for a fellow bank robber. The shops also feature a range of gifts, including candles, picture frames, and plush animals, to sweeten the card-giving experience.
763 Eastview Mall
Victor
New York
585-292-7290
Soon after Rochester Optical was founded in 1932, the staff established contracts with the U.S. Department of Defense to supply the armed forces with durable, combat-ready glasses. Today, they continue to specialize in military eyewear, along with high-performance sports and safety glasses and a huge selection of designer frames. A team of optometrists—which includes a fellow of the American Academy of Optometry, a fifth-generation Rochesterian, and an eye doctor who has worked at the Veterans Affairs hospital in Salem, Virginia—performs comprehensive eye exams, and technicians manufacture lenses in an in-house, state-of-the-art optical lab. In addition to traditional single-vision lenses or no-line bifocals, they create digitally surfaced, free-form lenses that offer an expanded field of vision and minimize image distortion, allowing wearers to more clearly see apparitions standing next to them.
1260 Lyell Avenue
Rochester
New York
585-254-0022 x1317
After passing through double doors located at the bottom quarter of a massive storefront record, patrons emerge into Record Archive's quirky shop whose red and yellow walls disappear behind shelves of used CDs, DVDs, vinyl, and cassettes. A 35-year veteran of the Rochester music scene, the shop judiciously buys and sells tunes and movies in most formats. In the shade of bikes dangling decoratively from the ceiling, clients can special order hard-to-find works to complete collections or destroy the traces of their brief solo jazz career. Despite the music specialty advertised by the store's name and its eclectic calendar of in-house performances, Record Archive also takes a stance against mass-production with caches of vintage clothing, unique furniture, quirky toys, and incense.
33 1/3 Rockwood St.
Rochester
New York
---